I recently spent an evening with three childhood friends, one of whom I hadn't seen in 38 years. Not that it mattered.
More than three decades had passed since we were together as young teens. Between the four of us, the years gave us marriages, divorces, children, death, fancy degrees, and impressive careers.
We proudly shared photos of our grown children. We reminisced a bit.
We spoke of our spouses, successes, failures, and regrets. We could have easily spent the entire evening sharing our personal histories and our oh-so-important life stories. But we didn't.
Because in the midst of that mysterious, sacred bond that connects childhood friends, something even bigger seems to emerge. In the small intangibles that remain from the innocence of youth.
We listened to music from the 1970s and tried to guess the artists and the names of songs.
We watched a clip of the great 1984 Talking Heads concert film, "Stop Making Sense," where David Byrne gesticulates wildly in his oversized white suit while he performs "Once In a Lifetime": "Time isn't holding up. Time is an asterisk. Same as it ever was. Same as it ever was..."
We drank lots of wine and lots of water and spent most of the night in uproarious laughter, as we posed for the perfect group selfie. One where we maybe looked 32, instead of 52.
Early on in the evening, I announced that at our age, I wanted to make sure that I didn't waste any time. I wanted to spend it on what's important.
And by the end of the evening, I had our perfect selfie: a circle of old friends, sprawled out on the floor, in the midst of hard laughter. Tangible proof that the small things are often large. And now, a constant reminder to spend time on what's important.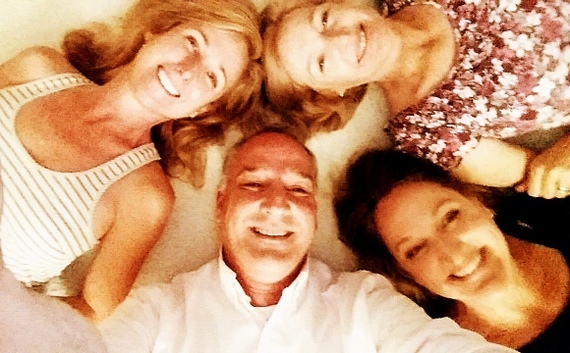 PHOTO GALLERY
Top 10 Car Technologies For Aging Drivers