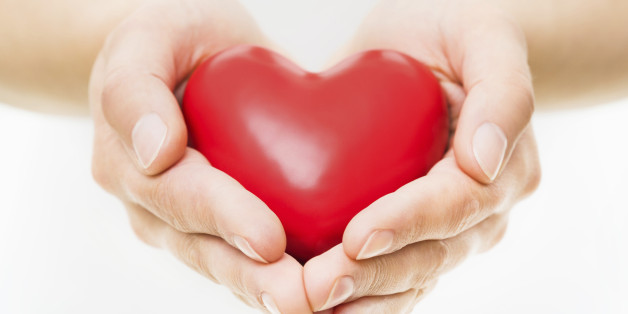 It was December 3rd, 2013 -- the second annual #GivingTuesday. I was talking to a friend about how this extremely influential woman was doing a massive fundraiser for She's the First, an organization that provides access to education for girls in the developing world. I had seen the fundraiser via a mutual friend's Facebook status.
My friend commented, "I'm so sick of people bragging about how charitable they are. What happened to the good old days where people wrote checks, made donations and helped organizations? Nowadays, giving to charity is all about bragging rights. I'm sick of seeing all these walks and runs for charity in my newsfeed, with everyone expecting me to donate to every little thing they do. It's so gauche."
After the initial reaction where smoke billowed out of my ears and rage filled my eyes with how awful and insensitive a comment that was, we actually had a decent debate about the whole thing.
I pointed out that #GivingTuesday's first year raised $10 million for the UN Foundation and other organizations around the world. It's true that the incentive for some people to be able to go online and brag about their donation is what gets them to take action in the first place.
But this has two main benefits: boosting awareness for nonprofit organizations and turning everyday people into modern-day philanthropists. And so what if they brag? Good for them -- as long as it translates to dollars spent on worthy causes. We brag about everything else we do in this experience economy that we live in, so why not add charitable giving to that list?
From the general consumer's point of view, they're inundated with charitable pleas just as much as they're inundated with high school friends' baby photos and brands' promoted posts clogging their newsfeeds. To some skeptics, #GivingTuesday and other means of boasting about your good deeds online is not creating a new generation of philanthropists like some of us would like to think.
Those of us in the nonprofit world are surrounded by cheerleaders and supporters. We're always told to go, go, go and get the word out there, to meet new people, to network, to sell ourselves and our missions. And it's actually a good reminder that the skeptics are out there; it forces us to be more strategic and careful about our outreach, coming up with innovative ways to cut through the charity clutter. This is why development committees and social media strategies exist, so we try to fundraise in a decent, non-overwhelming, non-newsfeed clogging way.
The fact is that the lightweight interactions, minimal contributions, and the charity "humblebrags" social media allows for actually do work. In fact, the 2013 #GivingTuesday effort raised $19 million, a 90-percent increase from 2012. This brave new world allows for a new culture of philanthropy, where it doesn't take a billionaire with a checkbook silently underwriting operational costs for an organization to consider oneself a "philanthropist."
The fact is, we are all just a few clicks away from being micro-philanthropists. And when we take that action, we brag about it -- not just to feel good about ourselves, but to inspire others to do the same.
Maybe people are bragging more, but if that's getting a village in sub-Saharan Africa access to clean water, or sending a girl in rural India to school for a year, then "humblebrag" away. We could all deal with a little extra social media clutter for the greater good.
And if anyone is looking to do a little bragging of their own, here are 31 nonprofits you can donate to in the month of December.
Let us know your thoughts in the comments.