Bad hair=bad day.

Since Farrah Fawcett introduced the iconic "feather" in 1976, I have been obsessed with sleek, body-licious hair. I have been high and low lighted at Fekkai, trimmed at Oscar Blandi and layered by Byron, the hot shot LA based stylist who tends to the tresses of Victoria Beckham, Nicole Richie and Rachel Zoe. The scenario was always the same, I exited with telegenic tresses. Then, after the first shampoo, my glam do -- even with an hour of styling -- would explode into a frizzy mane not dissimilar to Oz's Cowardly Lion. My issue is universal. How to work with the hair that we have and transform it into something resembling supermodel Gisele Bundchen?

After years of study, I have uncovered the key to obtaining a manageable mane. The Holy Grail of good hair? Great products and great tools.
FOR FRIZZY HAIR
Use these smoothing products pre and post-styling for maximum benefits. Dry hair with the Marilyn Brush. The hourglass design gives more control and finishes ends neatly. Use a ceramic straightener as it tackles frizz more effectively.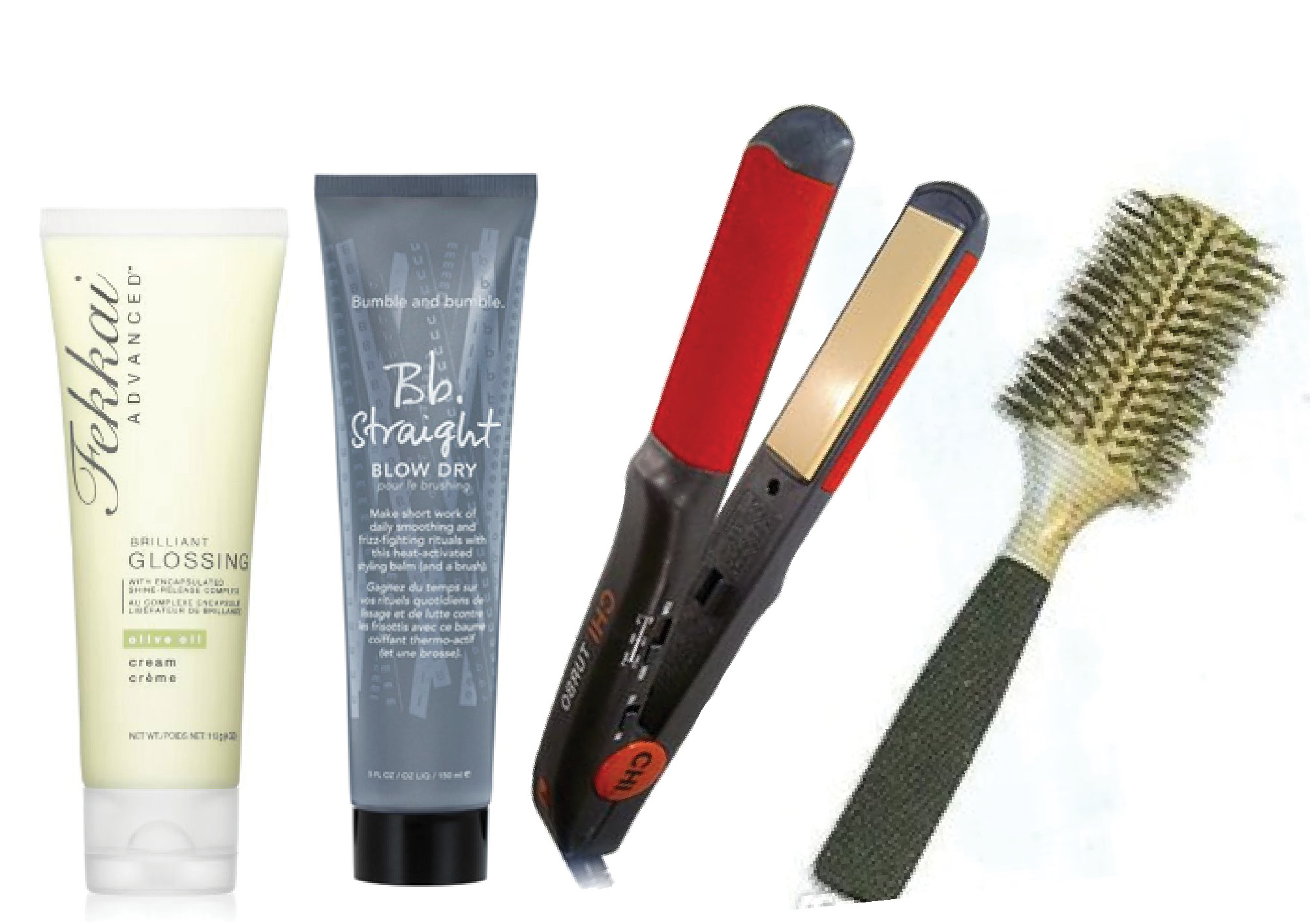 Fekkai Brilliant Glossing Cream $25, Bumble and Bumble Straight Blow Dry Balm $28, CHI Turbo Ceramic Hairstyling Iron $112.99,The Marilyn brush, prices vary
TO ADD VOLUME TO THIN, LIFELESS HAIR
Look for a shampoo filled with protein and amino acids to build stronger locks. Use a volumizing mouse and always dry hair with head upside down for increased volume. Use velcro rollers or a large barrel curling iron to increase volume and add lift when hair is dry.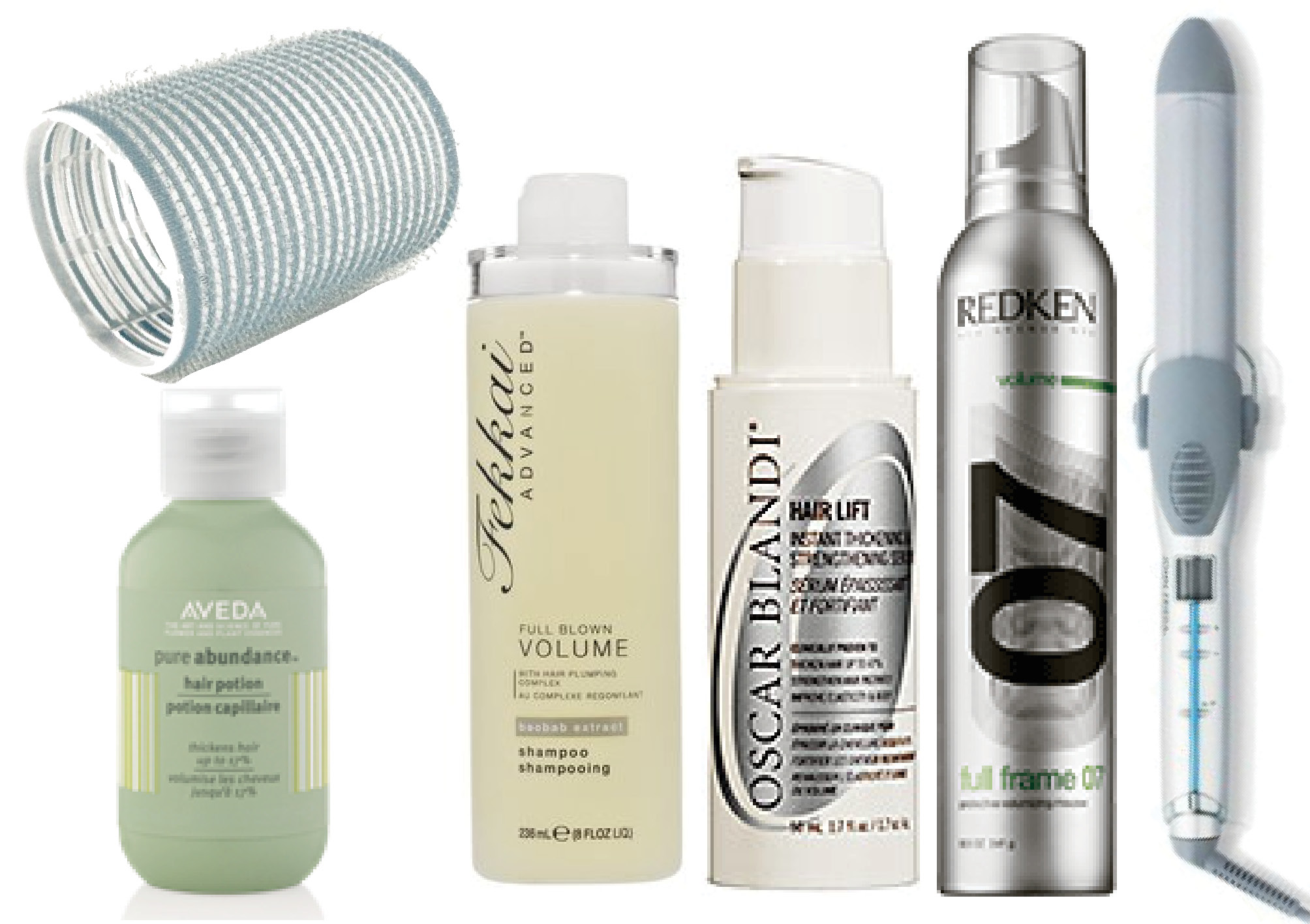 Hot Tools Self Holding Rollers 30pk $9.99, Aveda Pure Abundance Hair Potion $24, Fekkai Full Blown Volume Shampoo $25, Oscar BlandiHair Lift Instant Thickening & Strengthening Serum $28, Redken Full Frame 07 Protective Volumizing Mousse $16, John Frieda Loose Curls 1 1/4" Curling Iron $29.99
TO ADD SHINE
Glossy hair is the height of chic. To transform dull tresses into a Kate Middleton-style mane, choose a deep conditioner packed with vitamins. Then, after drying the hair, schpritz on a shine inducing spray. This acts as a "top coat" and provide additional luster.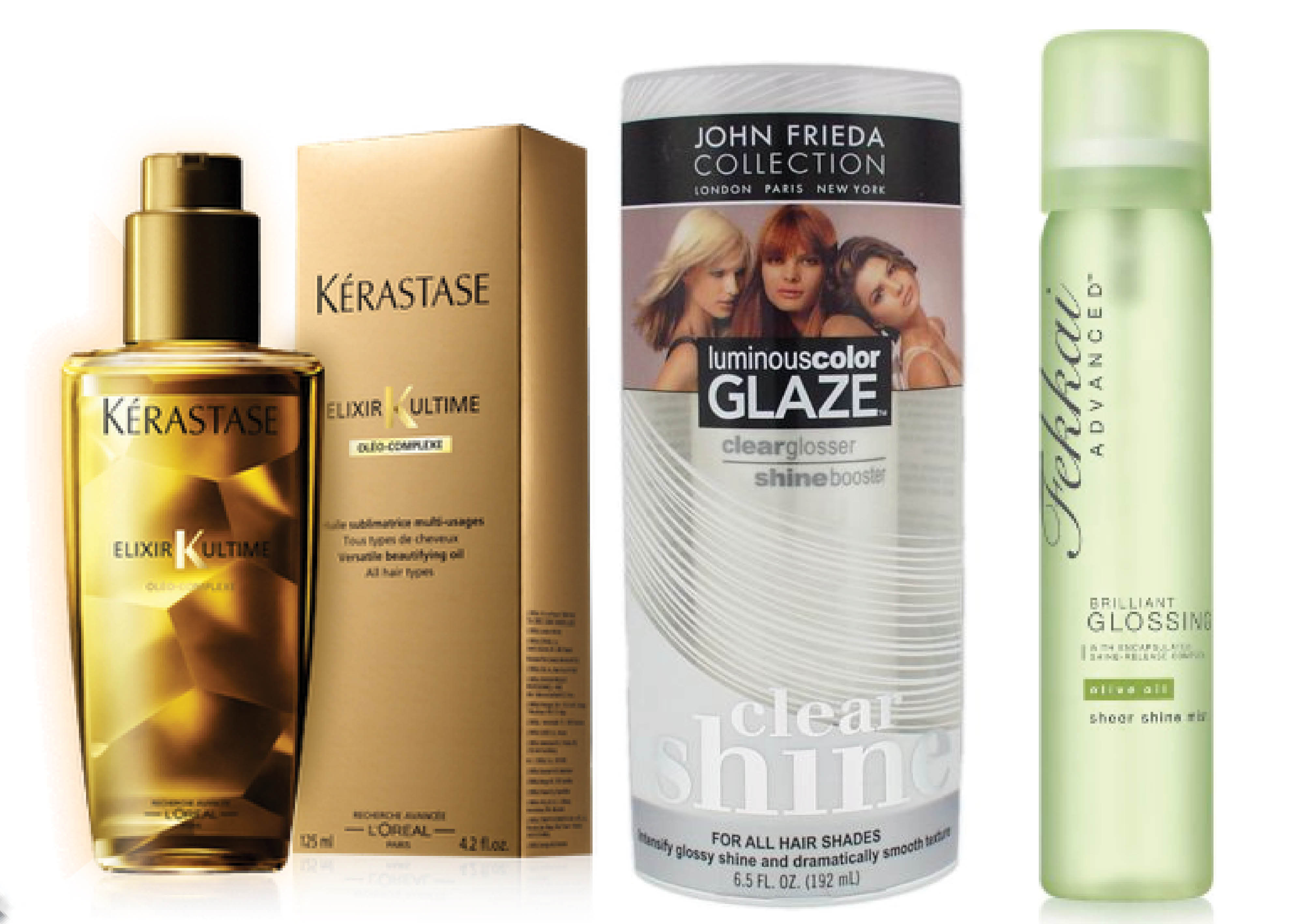 Kerastase Elixir Ultime $54, John Frieda Luminous Color Glaze Clear Shine $9.99, Fekkai Brilliant Glossing Sheer Mist $25
CREATE WAVES
For just-been-to-the-beach-hair, apply curl/wave product to damp hair and braid the hair. Use a diffuser on your hair dryer to create natural looking waves. Then, use a curling iron to add more wave. Run finger through the hair to loosen the curls.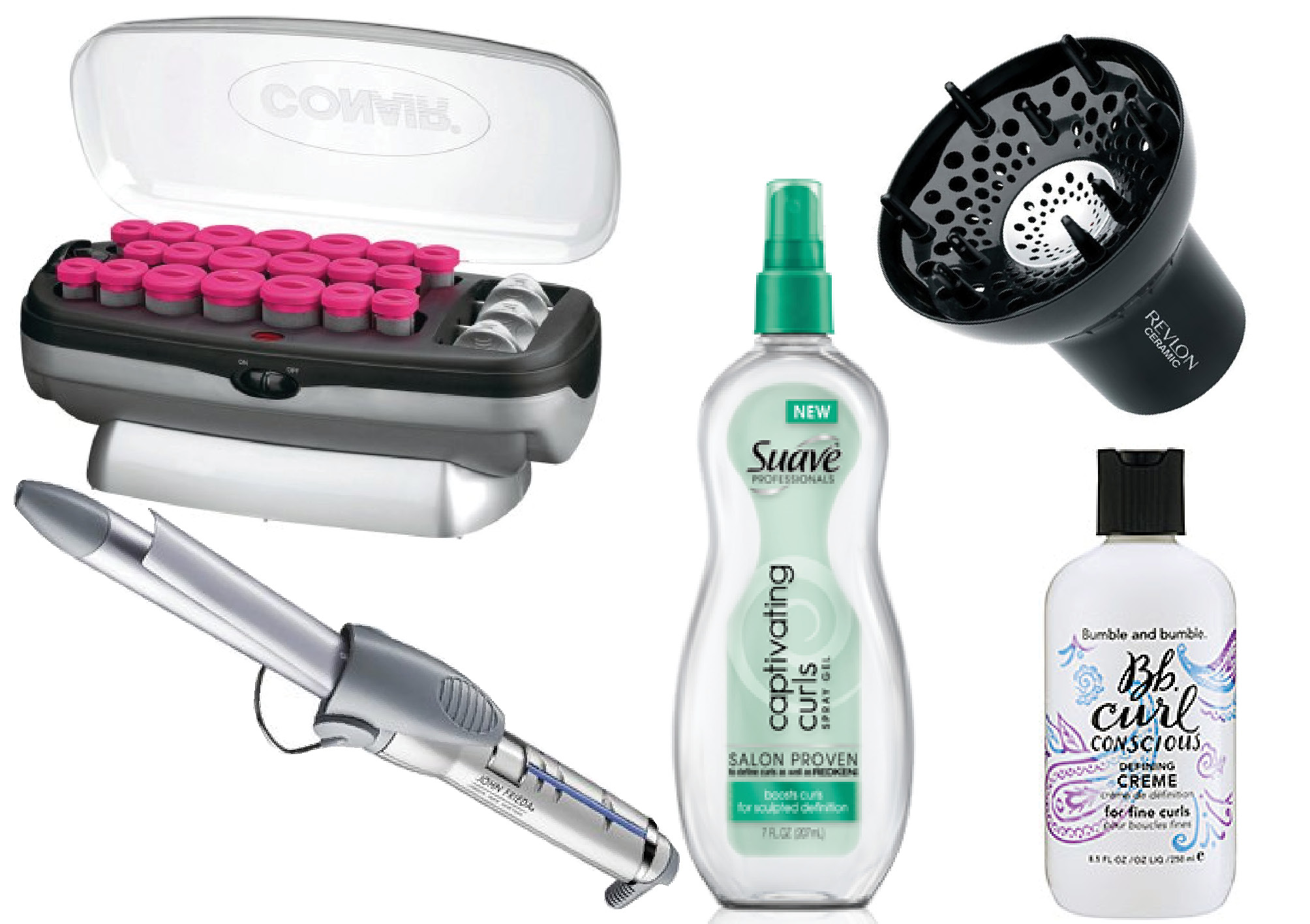 Conair Ion Shine Instant Heat Hair Setter $36.99, John Frieda Tight Curls 1" Curling Iron $29.99, Suave Professionals Captivating Curls Spray Gel $3.49, Bumble and bumble Curl Conscious Defining Creme $28, Revlon Professional Ceramic Diffuser $9.99
TO CAMOUFLAGE ROOTS
To hide skunk effect (gray roots or in-between highlights), toss on thin elastic headband. Another option is to use temporary root touch-up products.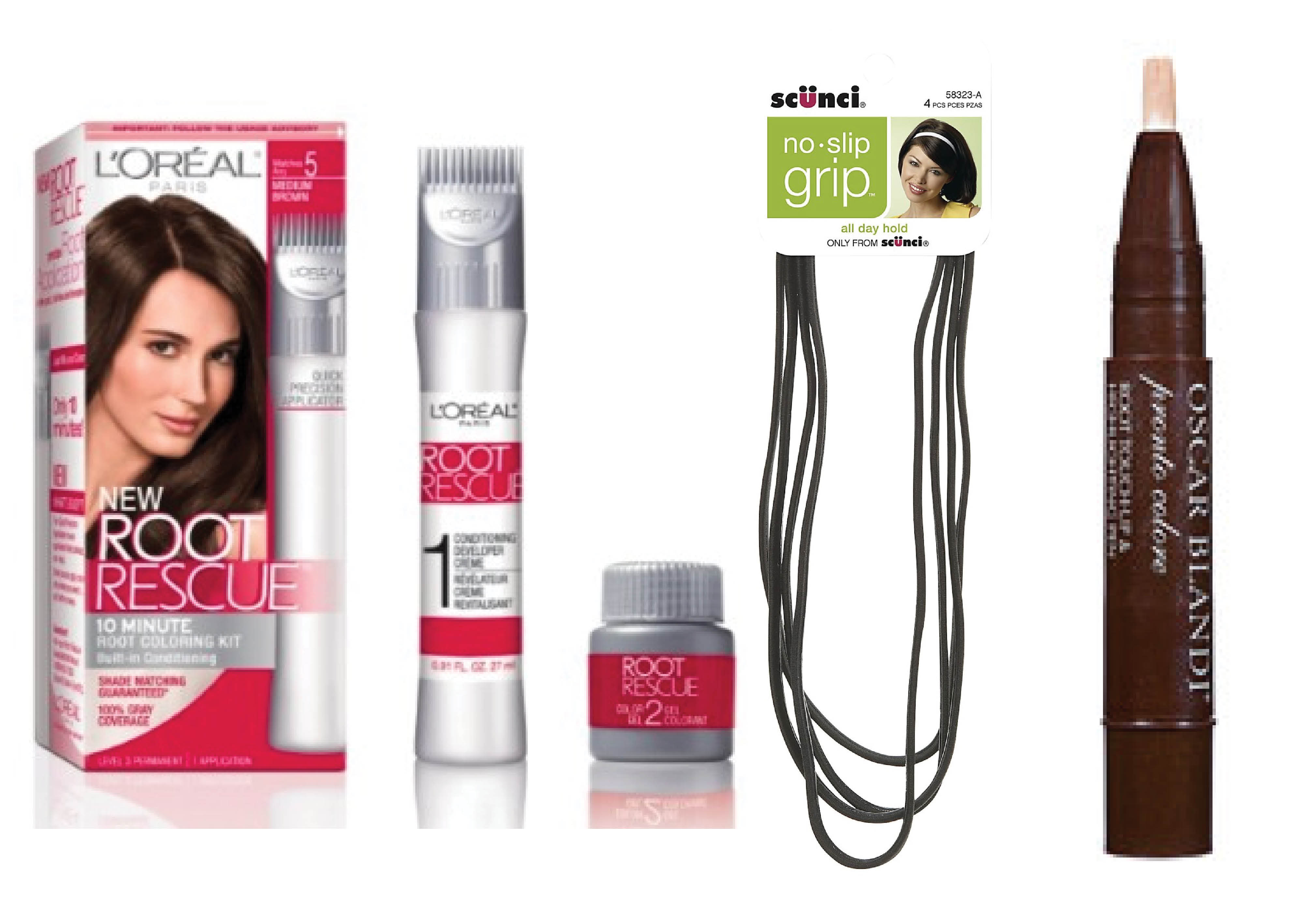 Loreal Root Rescue $7.99, Scunci No Slip Headbands $4.99, Oscar Blandi Pronto Colore Root Touch Up and Highlighting Pen $23
FOR OILY HAIR
A dry shampoo can be sprayed into oily hair to absorb excess grease. A thin headband can also be worn to disguise the situation.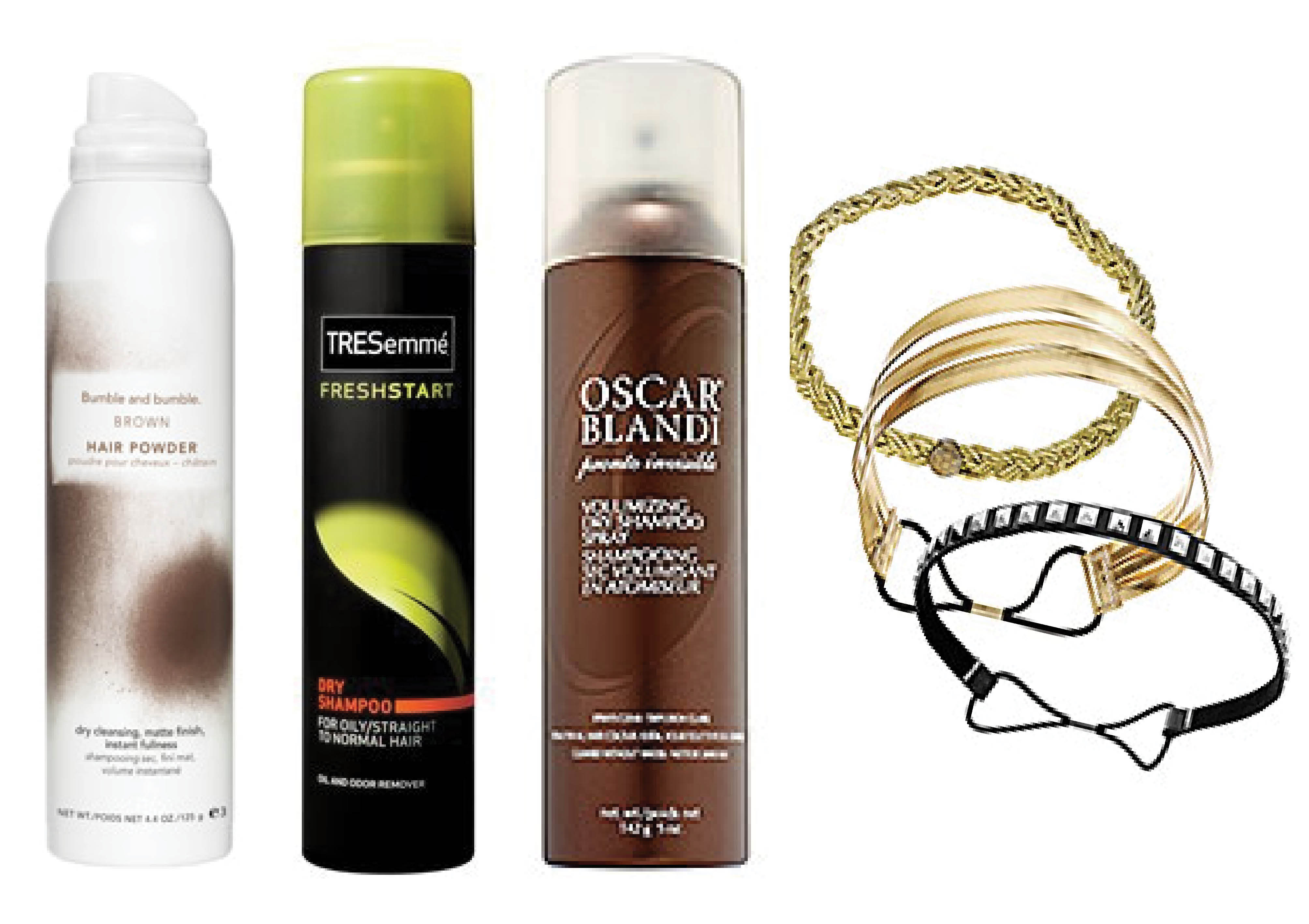 Bumble and bumble Hair Powder $35, Tresemme Fresh Start Dry Shampoo $5.29, Oscar Blandi Pronto Invisible Volumizing Dry Shampoo $23, Sephora Collection Metallic Headbands $15 each
For more quick fixes visit ATK's FIVE MINUTE FIXES!