If you're the type of traveler who prefers blisters to pedicures on a beach vacation, or gets more scrapes and bruises than suntan lines, you are our people. We have five outdoor excursions sure to put your Kauai vacation on overdrive!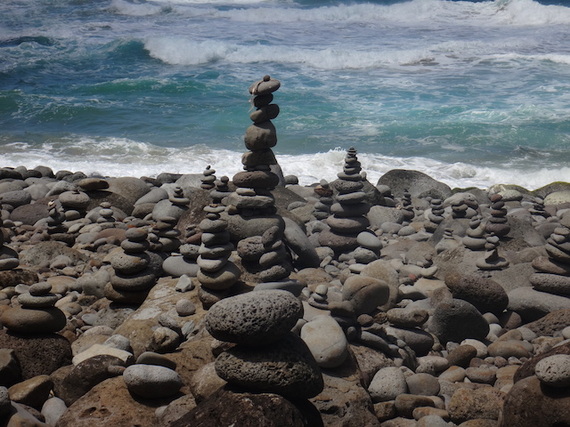 The Kalalau Trail runs 11 miles one-way along the stunning and steep Na Pali Coast, and provides the only means of traveling this section of Kauai coastline...on foot. If you're up for a through-hike, you'll need a permit (and most likely backpacking gear for a night spent en route), but several day hiking options also exist. From the Kalalau trailhead at Ke'e Beach, hike two miles to stunning Hanakapai'ai Beach for a four-mile round trip, or double your distance by diverting to the Hanakapai'ai Falls trail at Mile 2, which will take hikers two more miles inland into the Hanakapai'ai Valley and its thundering falls, for a round-trip total of eight miles.
Bring lots of water, and wear appropriate shoes for the Kalalau Trail...this is no beach walk. Expect severe elevation gains and losses, and plenty of mud and water on the trail during the winter and spring season. Bring a camera...you'll want it! Find the Kalalau Trail at the very end of Highway 57 (Kuhio Highway), past Hanalei at Ke'e Beach.
Tube through an irrigation canal: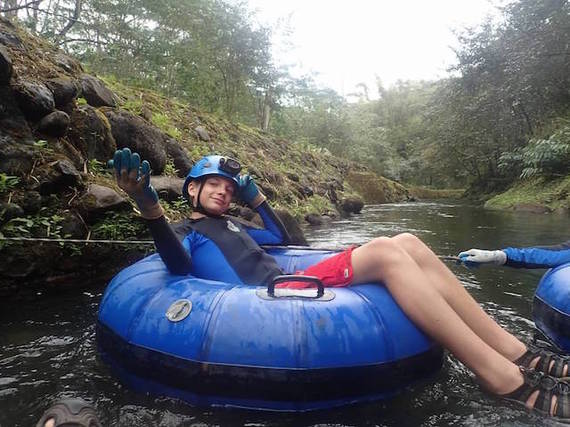 This adventure is very hard to describe until you've tried it: essentially, families are guided through the flumes and tunnels of unused irrigation channels on aᅡᅠ now-defunct sugar cane plantation for a fun, beautiful, and pretty thrilling ride through Kauai's jungle-like east side. Sign up with Kauai Backcountry Adventures, located in Wailea. After getting checked in, assigned to a group (of about 12), and fitted for helmets and headlamps, you'll be driven to the put-in site.
The flumes are fast-moving at times, slow and restful at others, but always active and fun as you bump into others as you float down the narrow canals. Be prepared: the water is colder than the ocean, but we found it to be no big deal. Throughout the float, the Kauai forests and unused plantation lands surround you, with bird song at all times.
Expect the excursion to last about three hours from start to finish, including driving time and post-tubing picnic time on the plantation. Find Kauai Backcountry Adventures in Wailea at 3-4131 Kuhio Highway.
Snorkel Anini and Ke'e beaches: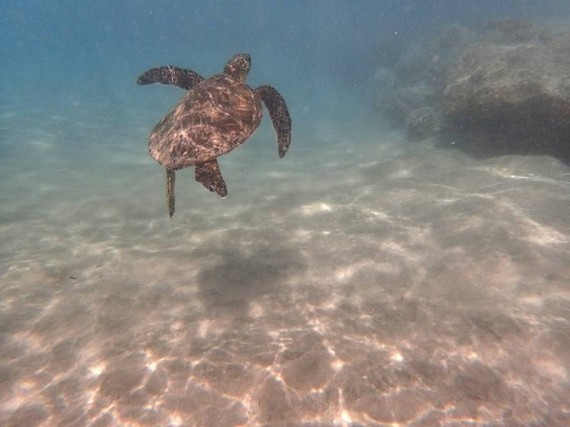 Anini was the first beach we visited on Kauai, and it did not disappoint. Because it's surrounded by reefs, Anini is very calm and great for young kids...which also makes it great for snorkeling. In the first five minutes we were out in the water, we saw multiple sea turtles. Further exploration off the shore rewarded us with schools of fish and sea slugs.
The shallow water lets you explore further out while still being able to touch, and that the sea turtles came in close enough that even young kids could see them easily. When not in the water, Anini still wins because it has a fun creek running into the ocean, lots of trees to play on with big exposed roots, and usually, a North Shore General Store food truck in the parking lot. Find Anini off Anini Road, on the highway past Princeville toward Lihue.
Likewise, Ke'e Beach is also reef-protected, though the large waves just off-shore may give amateur snorkelers pause. The beach is teeming with fish, however, and visitors will never be alone (get here early for a parking spot). It's important to stay clear of the current that flows from the lagoon to the sea, swimming outside the inner reef for the best fish sightings. Ke'e Beach is manned by a lifeguard, which eases worry. Find Ke'e Beach at the end of Kuhio Highway, at the start of the Na Pali Coast.
Leap into Queen Emma's Bath: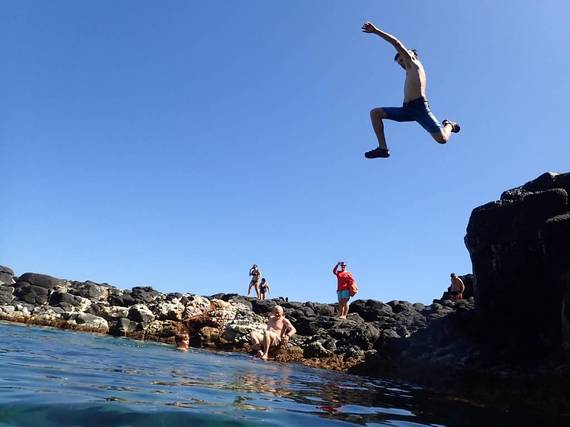 This series of beautiful, natural pools lie at the tip of Princeville, just shy of Hanalei. After a short, steep trail down to the coastline, hikers are met with dramatic coves streaming with ocean water...dangerously so in winter. Stop to spot sea turtles in the surf, then turn left, walking over the rocky outcroppings to the point overlooking Hanalei. There, visitors are rewarded with a series of deep, completely enclosed pools, much like oversized tide pools. Jump approximately eight feet from volcanic rock into the deepest one, or just float on your back in the warm salt water, marveling at the blue sky, sun, and birdsong.
Head even further afield to explore smaller tide pools, or even swim in the surf of the open pools during the calmer summer season. Be sure to heed all posted warning signs and get to the parking area early for a spot..it only hold about eleven cars. Find Queen Emma's Baths in Princeville. Just follow signs from the entrance of the resort community.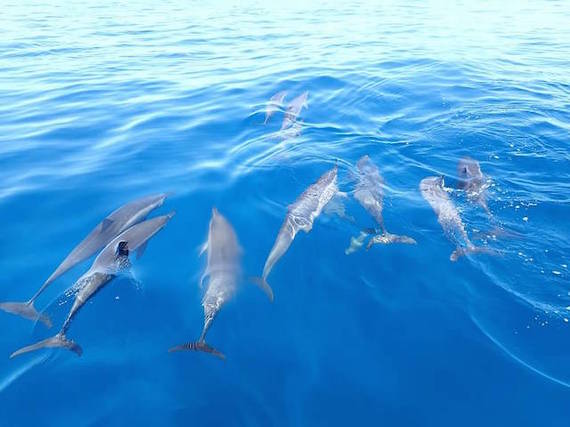 Want to experience more of the Na Pali Coast than can be seen on foot? Set sail from the south shore with Holo Holo Charters. Their Napali Snorkel Sail departs from Port Allen to the Na Pali Coast on the Leila, a 50' sailing catamaran that sailed at up to 18 knots. Along the way during this five-hour excursion, stop to snorkel on the dry south side coastline, then view the stunning white sand beaches that stretch just before the west end of the Na Pali Coast.
Have the camera ready: during our excursion in late March, we saw humpback whales and spinner dolphins, plus green sea turtles and multiple varieties of tropical fish. A sail on Leila is filled catered with breakfast and lunch, but if you want to keep it down, be sure to take a sea-sickness remedy if you're prone to seasickness.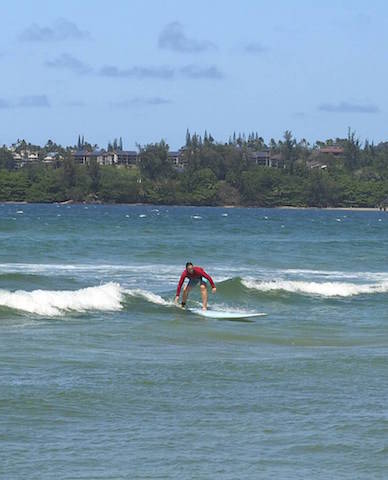 If you want to learn to surfᅡᅠin Hawaii, you need to learn from the locals. The folks at Hawaiian Surfing Adventures in Hanalei Bay are a family team: we were met by an uncle, driven to the beach by the father, and taught by a son and cousin.
After donning rash-guards and getting fitted for boards, newbie surfers are taken to adjacent Hanalei Bay Beach where wave conditions are ideal for beginners. We spent about 20 minutes on the sand, learning tips on stance and paddling, then hit the water with two instructors. Their motto: surfing should be easy...and it was, with their help. Our instructors helped us time each wave, shouted encouragement, and even gave some of us hearty pushes to get us started. The result: success! Find Hawaiian Surfing Adventures in Hanalei, at at 5-5134 Kuhio Highway.
Where to stay if you go:
Settle on either the North Shore or south side of Kauai. Want a quiet, localized stay? Opt for a vacation home rental in Priceville or Hanalei in the north. Want a resort experience? Head south, where you'll find our top pick: the all-suite Waiohai Beach Club, a Marriott Vacation Club property.