It's called the Wild West for a reason: the Western US has an abundance of wilderness in state and national parks with hikes, rivers, and vistas to explore. Some of the best are surprisingly unmonitored. Any outgoing tween or teen knows that the most fun (and challenging) activities don't require waivers, safety harnesses, and helmets. With supervision, they can explore the following outdoor activities on their own, using common sense and personal limits as a guide.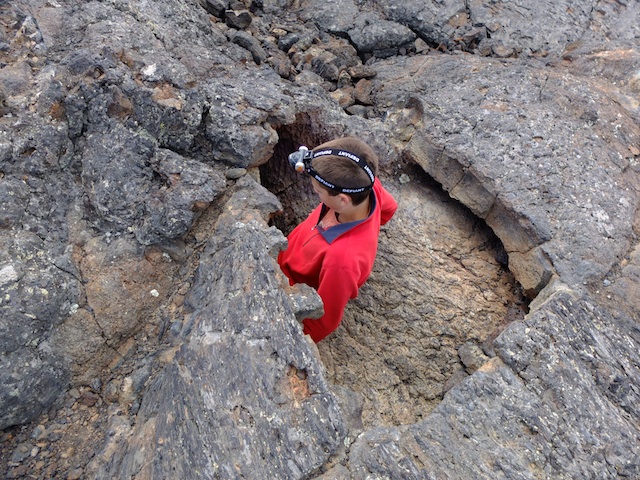 1. Cave spelunking at Craters of the Moon National Monument, ID:
Forget guided cave tours...visitors can find those at Great Basin National Park and Oregon Caves National Monument, among others. But the cave spelunking is completely self-guided at Craters of the Moon National Monument. (Guided tours are also available.) Five marked caves are available for do-it-yourself spelunking, but what really made us gleeful were the dozens of unmarked lava tubes just waiting to be explored.
Safety tip: explore with a buddy, and don't allow children to slide into lava tubes until you're standing within sight. Instruct them to stay close enough to the surface to hear audible instruction.
What you need to be prepared: You'll need headlamps for everyone in your party, and for the caves with more difficult entry and exit access, such as the Boy Scout Cave, hard hats or helmets come in handy. Wear sturdy shoes and jackets: ice can be found in most caves, and you can see your breathe in the beam of your flashlight.
2. Cooling off at Slide Rock State Park, AZ:
It looks innocent enough: naturally carved marble-like rock in Oak Creek near Sedona make a perfect series of water slides for family fun. But it's called Slide Rock for a reason, and not just because you'll slide along them while seated in the river. You'll also slide while trying to walk to the top of the rocks, when trying to grab your towel, and when trying to get out. If you can stay on your feet (and avoid hitting your head on the rocks), a day at Slide Rock will prove to be a memorable one...in a good way.
Safety tip: Don't underestimate the slippery-ness of these rocks! Instruct kids to walk only...no running is not just a rule for pool decks!
What you need to be prepared: Water shoes with a firm grip are a must. You'll also want a non-skimpy swim suit and an alarm clock: during summer months, get to this state park early in the day to get a parking spot. When the spots are filled, the park is closed to new visitors.
3. Hiking Angel's Landing at Zion National Park, UT:
The two mile incline from Zion's valley floor to the pinnacle of Angel's Landing is a grueling climb toward the end, but it's the final half mile that's the real challenge. This rope-and-toe-hold scramble is no joke...and largely unmonitored. Hikers climb inch-by-inch along a narrow spit of rock 1500 feet above the ground, all for the reward of spectacular views and bragging rights. (Find lower-key hikes in Zion.)
Safety tip: Know your limits. For us, this meant scrambling only partway out the Landing. Angel's Landing is not for young kids: it's best for teen who can confidently climb solo: it's single-file only here.
What you need to be prepared: Sturdy hiking boots, and an early start. Hikers reaching the peak in the morning will find far less congestion on the ropes, making for an easier and safer scramble. (We wish Zion would implement permits for this hike, keeping numbers down per day.)
4. Death Valley National Park sand dunes:
Death Valley's vast sand dunes aren't dangerous, per se, but they are unmonitored, allowing for unfettered exploration. We love that these dunes are perfectly safe for young kids, though rest assured, they won't wander far; hiking over deep sand is very tiring! Older kids and teens will love climbing the highest dune and sliding down (either roll down old-school or bring a snowboard or sled with you!).
Safety tip: Go with a partner. It's easy to hike 'just over one more dune' and get disoriented.
What you need to be prepared: Hiking boots and sun-protective clothing. Go early to beat the heat of the sun, and avoid Death Valley entirely during the summer months.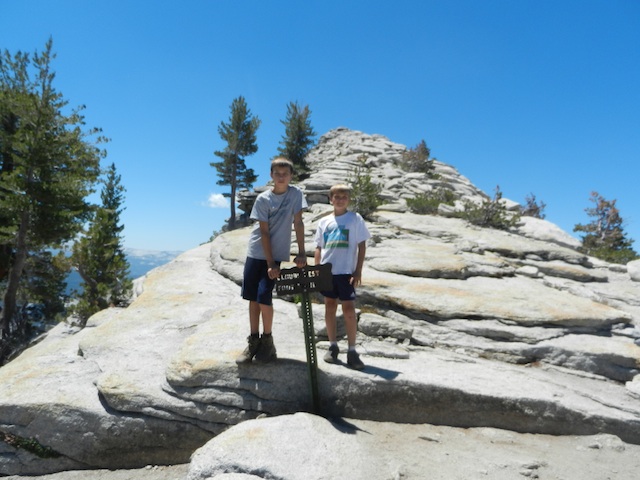 5. Clouds Rest at Yosemite National Park:
Yosemite's Half Dome may be the most famous high-elevation hike in Yosemite (and is also highly monitored with permits) but nearby Clouds Rest has arguably the better views. 7 miles from the valley floor, Clouds Rest is a difficult hike, but not as strenuous as Half Dome. The final 1/4 mile is narrow and steep on all sides, and though older children can navigate it, there are no safety rails or cables to help you out.
Safety tip: Hiking to the very end of the viewpoint is not crucial. We opted to enjoy the views at the start of the ledge instead of at the end of it, and could still see Half Dome and 360 degree views of the valley.
What you need to be prepared: Sturdy hiking boots, protective clothing, and plenty of water are a must. Binoculars are also a plus.
Explore all of the above regions with care, following all posted warnings and using common sense. Know your personal limits, and respect nature while in state and national parks.