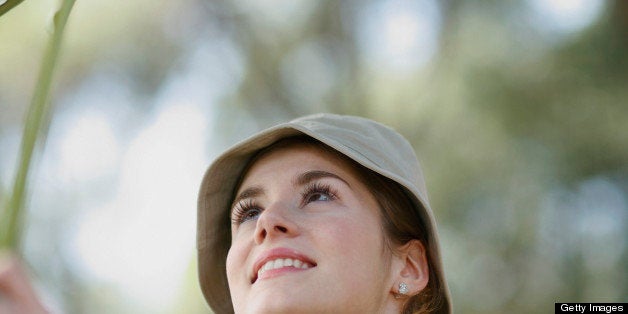 Traveling green isn't limited to vacationers booking eco-lodge stays, safaris, and outdoor adventure tours. Anyone going anywhere can travel with less impact on the environment, whether by plane, train, or automobile. If you're planning to hit the road (or head to the airport) this Memorial Day weekend, take the following small steps to vacation green.
Eat locally while traveling. And I don't mean at the local fast food offering. Try to find restaurants with locally-sourced ingredients and sustainable seafood, or seek out local farmers markets to make your own picnics. You'll learn more about your destination, and eat better, too.
Identify truly sustainable hotels or resorts
Know what really constitutes a 'green' hotel or resort. Any hotel can call itself green, so do your own research at sites such as Green Seal, an independent, nonprofit that provides certification services for hotels, in addition to an array of products and services, (under Hotels and Lodging Properties) or look for a LEED certification label. If a property has earned one, they'll display it on their website.
Reduce Extra Packaging at Fast Food Stops
If you do need to eat fast food (it happens to the best of us!) reduce your impact by skipping extra packaging like lids on drink cups, straws, and excess napkins. Trust me, you won't even miss them! Even better: bring reusable, stainless steel water bottles and coffee mugs on the road. Not only will you save money on bottled drinks by refilling your reusable cups, but you'll reduce trash and stay healthier.
Opt Out of Hotel Linen Changes
Hang up your towels to air dry and opt out of daily linen changes while staying in hotels. Yes, it's great to not worry about housekeeping while you're on vacation, but even if you skip the freshly laundered sheets, housekeeping will still make your bed, which is probably the feature you enjoy most. Leave partially used hotel bottles of shampoo and soap: many hotels now donate these to charities who can re-bottle and reuse them.
Rent bicycles, walk, or take public transit
Rent bicycles, walk, or take public transit in cities such as New York, Boston and San Francisco. As a tourist, you'll get a far better vantage point of the city this way, plus you'll save money and reduce your carbon footprint. Taking public transit gets you closer to the locals and ensures you'll learn the ins and outs of a destination in a more intimate way. Even if it leads you to getting lost a few times, don't sweat it. You're on vacation...you're not in a hurry anyway!
Amy Whitley is a freelance eco and family travel writer and staff writer at Go Green Travel Green. Amy also works as the Editorial and Sponsorship Manager at family travel site Trekaroo.com, is the founder of Pit Stops for Kids, and writes an outdoor family column at OutdoorsNW.com When not writing or traveling, Amy makes her home in Southern Oregon with her husband and three sons.