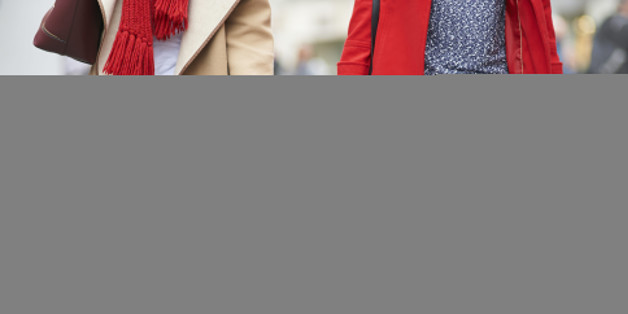 As millions of families find themselves struggling this year to offer gifts to their loved ones, one thing is clear: The spirit of Christmas is alive and well in numerous communities throughout the United States. The recent recession has inspired many stores to bring back their layaway programs in recent years in order to help lower income families purchase gifts that would otherwise be unobtainable, and a magical collection of "layaway angels" and Secret Santas are swooping in to save the day.
As more and more people are inspired by these layaway angels, the practice of paying off layaways around the nation has become a fast growing trend. Just recently, for example, two Massachusetts Toys "R" Us stores have reported receiving approximately $20,000 each in donations to pay off layaway accounts. On Monday, which was the deadline for Walmart's customers to pay off their layaway accounts, a generous, deep-pocketed patron walked into a Mechanicsburg, PA Walmart and handed over $50,000, covering approximately 100 layaway accounts that included items like toys and electronics.
Pay Away the Layaway, a charity that was founded in 2011, focuses on stores like Walmart, Kmart and Toys "R" Us, and pools an abundance of smaller donations in order to pay off layaway accounts in areas with a higher number of low-income households. The charity raised approximately $25,000 last year, and due to the public's interest in joining the movement, they are expected to double that amount in 2014.
As Christmas 2014 draws near, let the acts of these marvelous layaway angels inspire you to share what you can in your community, and as we enter into 2015, may your generosity continue to spread good fortune to those in need. Although you may not be able to make a $50,000 donation, remember that there are other ways to help. Offer donations of food, clothing and blankets to shelters and food pantries, donate toys and books to charities that are designed to assist children who are less fortunate, or pay off the ticket for the person in front of you at Walmart. While a single person cannot make a difference for everybody, if we come together and do what we can, we can significantly improve the lives of others who are struggling not just during the holiday season, but throughout the year.
For more inspiring stories and ideas on how you can make it a brighter tomorrow for those in need, Check out our blog at ChristmasGifts.com.