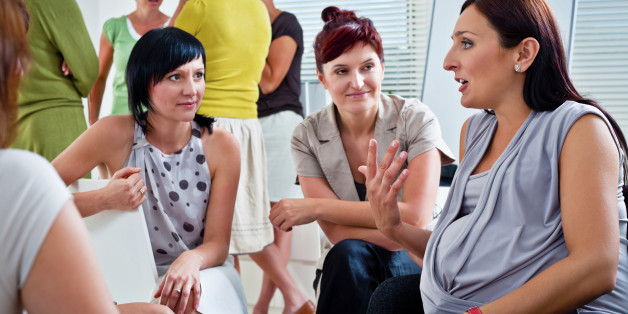 One of the top complaints of successful business owners is that it's hard to keep good people. That revolving door of mediocre help is taking precious time and money and it's frustrating as Hell. Especially when there isn't extra time and money just laying around, begging to be thrown at another person who will probably just quit or have to be fired in six months.
In both my business and in my corporate experience, I've hired for some very successful people, some of whom keep teams around for a long time and some of whom go through employees faster than green grass through a goose.
Here's what I've learned and what I know for sure about keeping great people:
Treating people well is a requirement
The most successful business owners and managers understand that their team is a tool that helps get them to where they want to go. Take care of your tools and they take care of you.
Having a vision is awesome, communicating it -- imperative
You may have the best intentions and goals and dreams, but if you aren't sharing them with your team, how can they help you reach them?
Trust people to do their jobs
When I interview potential contractors and employees, the top answer to the question "What qualities about a boss drive you crazy", the top answer is micro management. If you've shared your vision, a clear job description and you're communicating regularly, you have to trust that people are doing their best. If they still aren't, there's an underlying issue.
Planning makes perfect
Some of the most successful people I've ever met plan for that success. It doesn't just happen. They have weekly or daily team meetings, yearly meetings, they plan their marketing, their offers, their launches... and they include their team in that process
Reward success
There's a reason people stay with companies long term. A lot of it is about relationships and feeling like a part of something but rewarding a job well done is helpful too, especially for people who would be hard to replace. Having a compensation plan and bonuses with specific goals that your team can aspire to is one Hell of a motivator. Paid days off, gift cards, hand written cards and letters of appreciation are great ways to reward your team if money is tight.
Make work inspiring and fun
No one wants to work for a Debbie Downer. It sucks. Brainstorm ways to make the job that you're all doing a bit mire inspired and fun. Chances are it will boost your bottom line in the process and stave off burnout for you and everyone around you.
Do you have a great team? What do you do to make sure they stick around long term?