Transition. The heartbeat of a nation. White elephant. Chinese motor bike cheaper than Thai. An architect and an economist stay at the Strand. An American couple ask me if there is a head monk like the Pope? Teak may soon have a better law. There are cement roads, not asphalt.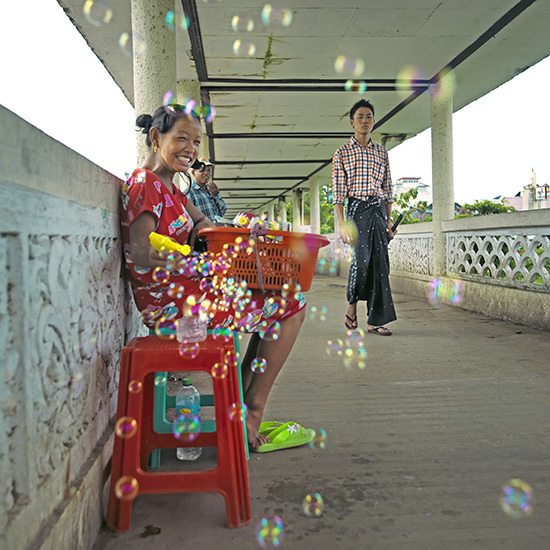 The Walkway Above the Train Station in Yangon, Myanmar.
Had lunch with the doctor´s first patient. The light is soft and not aggressive, neither are the people. Hot ginger Tea. No Rotten Coffee. Mandalay fine language. Walking in the sky. Eat gold. Send a postcard. Pennywort leaf salad. Banana blossom. Lime aid. Shan State. Rachine State. Sittwe. Chin. Closed. Bad monk. Good monk. If tourists don't enter no one knows what is going on. Shared a taxi with an architect and his wife , they were from Hong Kong. A blue car stopped to pick me up in the pouring rain.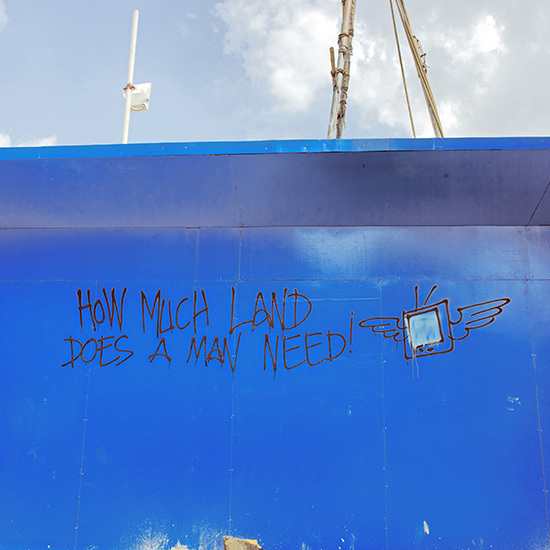 Graffiti and Construction, Yangon, Myanmar.
Children hand out plastic bags. A row of people push the largest mop I have ever seen. A disco buddha with my favorite color, a bright "sea-foam" green. A fine arts student wants to practice his English. Saffron Revolution 2007. Stone emergency brake. Organized blue plastic piping. Old Paw Pounded dishes it says on the menu. Temporary houses from swollen river. Betel squirts splat the sidewalk and Thanaka stalls paint the street. Needed a bicycle for a girlfriend now I need a motorcycle. Only a few naked bot-bellied children by the river. Tiger Meat? Jew Buddist?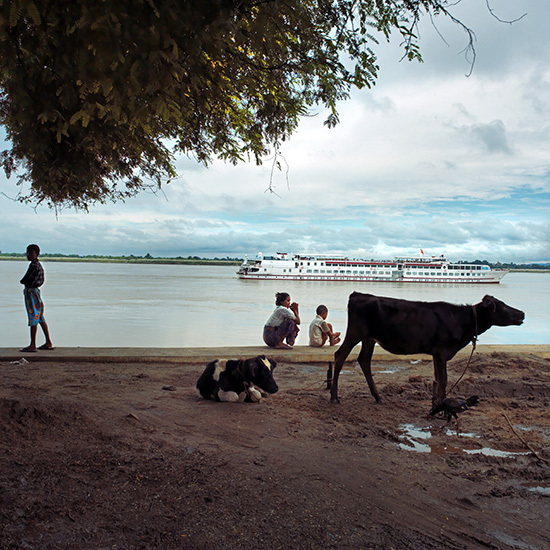 Road to Mandalay, Bagan, Myanmar.
Buddha says if you stop your desire you will stop your suffering. Sing with a swing. Are you man enough, big and bad enough? Are you gonna let em shoot you down? Gothic arch brick. You may be reincarnated as a low life. Camera flaw. Positive energy. The big smile. Tourism can damage. Life is a passage where what we really own is our spirit the rest is just too selfish.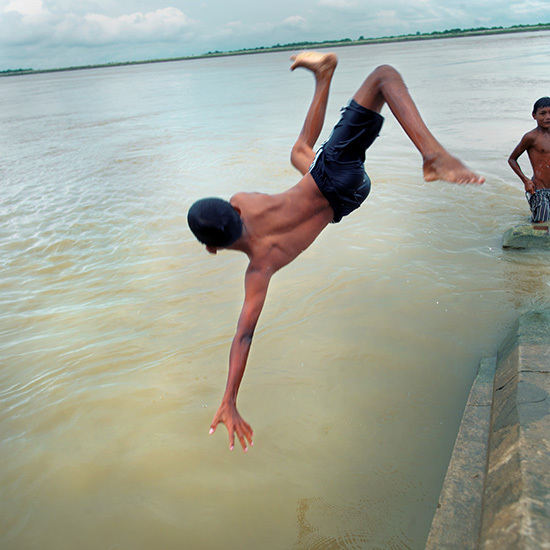 A Young Boy Jumping into the Irrawaddy River, Bagan, Myanmar.
A traveler´s instinct has driven her into her next adventure while a photographer has been driven by impulse to capture a moment. On my recent visit to Myanmar I was a traveling photographer on assignment by invitation to take a voyage on the Road to Mandalay of the Orient Express. Yangon, the capital, was included in order to better observe a country in transition. These photographs are selected moments collected during my short journey. I am attracted to colorful and quirky things, a common link in my work and style, therefore have selected accordingly. The mix of words above were thoughts I jotted down in my journal to grasp even better the feelings I experienced whilst traveling.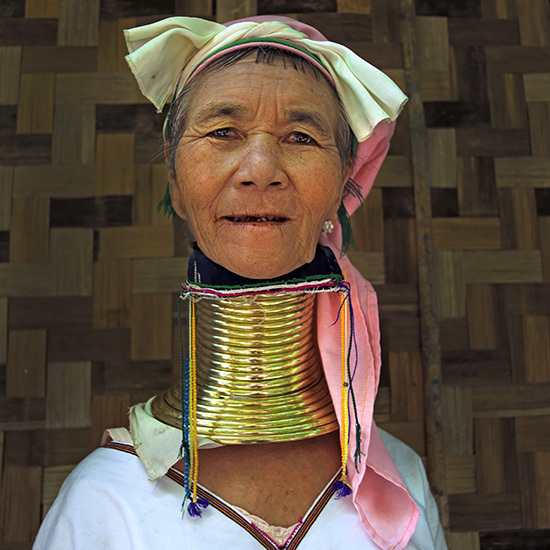 A Padaung women, Ma Than from Kaim Area of Myanmar, photographed at Thilo Minlo Temple, Bagan.
Here is the link of the digital version of an article that was published in yesterday´s El Pais Semanal Magazine in Spain, called "The New Face of Myanmar", written by Amelia Castilla. Included in the post is a gallery of more of my photographs taken on the same journey. The PDF of the magazine article can be see on my web site.