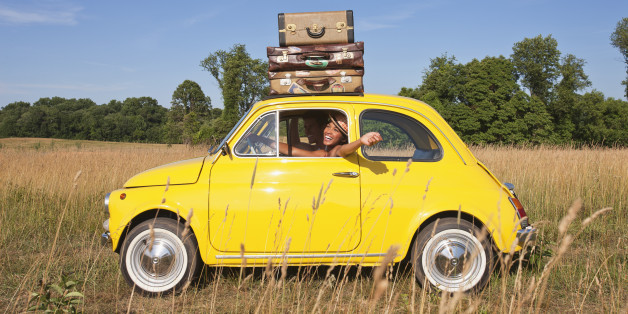 The bond between mother and child is one of the strongest connections in nature. Every child wishes to fulfill their mother's dream and give her all the happiness of this world. On this Mother's Day, I have these awesome travellers from around the world who have shared their dream destinations where they wish to take their mother one day for a perfect getaway. Sit, relax and enjoy these dream destinations for mother - daughter/son perfect getaways from the eyes of these 21 awesome travellers!
1) Maui, Hawaii, USA
By Rachel Jones from Hippie in Heels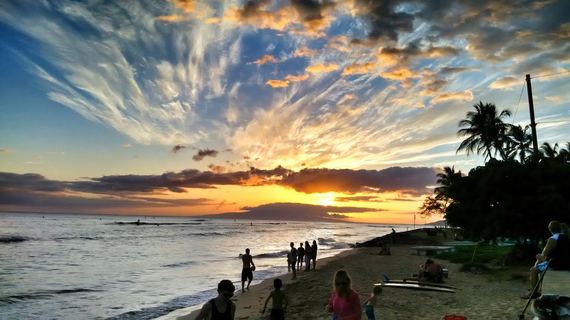 My mom and dad went to Hawaii for their anniversary some years back and my mom (who doesn't travel that much) really loved it and even said she'd want to move there! Later, I went for a month with my boyfriend and also loved it. I wish I could go back there and take her with me. Instead of a hotel, it'd be nice to rent an Airbnb so we can cook at home too. I would definitely make her try surfing. She used to snowboard with me all the time, so I'm sure she'd be able to to surf! It would be the perfect vacation.
2) Zanzibar, Tanzania
By Anne-Sophie from City Cookie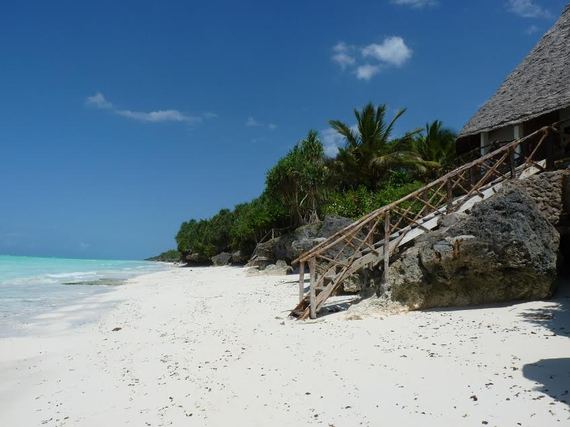 If I could take my mother anywhere, it would be Zanzibar. For as long as I can remember, my mother has wanted to visit this little piece of paradise off the coast of East Africa. I can just imagine the two of us going on a spice tour, walking around historical Stone Town, and sipping cocktails on the beach. We could go on day trips to see the red Colobus monkeys and giant tortoises.
3) Trinidad, Cuba
By Hannah Lukaszewicz from Getting Stamped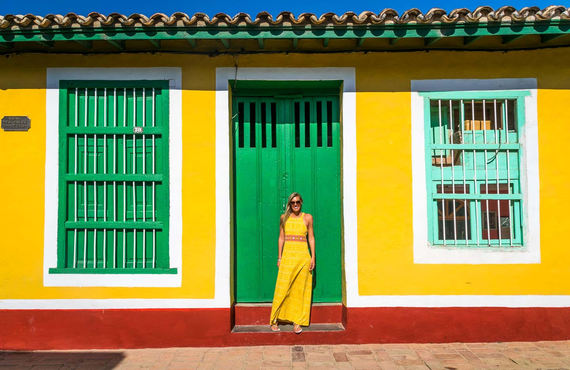 I would love to take my mother to Trinidad, Cuba. I know she would love everything about Trinidad. Trinidad is a gorgeous old Spanish colonial town we could just get lost wondering down all the old cobblestone streets and stopping for some tasty mojitos every so often. We could jump in old classic car and head to gorgeous beach of Playa Ancon only 10 minutes away. Sounds like a perfect mother-daughter trip.
4) Casablanca, Morocco
By Joy from A Jaunt With Joy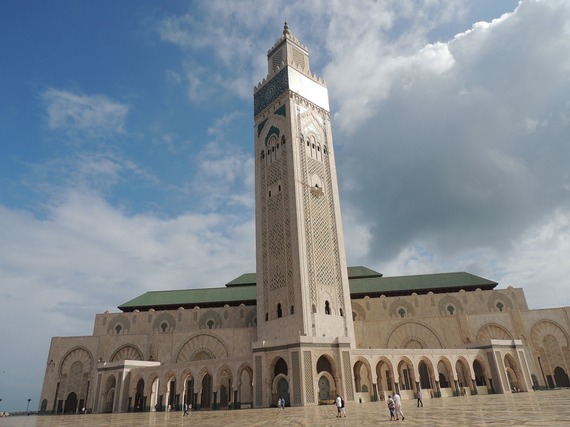 A trip to Morocco would be the ultimate vacation for my mom. Having parents that raised her in the military lifestyle, she was born in Casablanca and moved away after her birth. She's always dreamt of going back to take it all in and to get to know the area where she was born. I, however, have dreamt of filling suitcases with Moroccan decor to take back with me!
5) Vatican City
By Lavina Dsouza from A Capricious Compass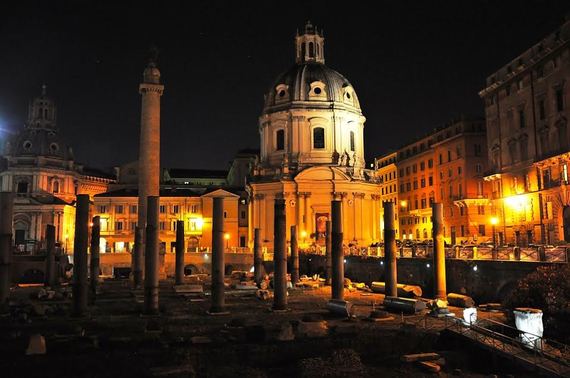 My mom is religious and visiting Vatican City is at the top of her bucket list. She's always wanted to go, but money and responsibilities never made it possible. As we come from Goa, she also loves the sea and seafood. Rome would definitely be an excellent location as it's in close proximity to the sea and I'm pretty sure the Italians would dish up an amazing fare! It would be her dream comes true!
6) Meteora, Greece
By Ratisha Goyal from The Thinking Lounge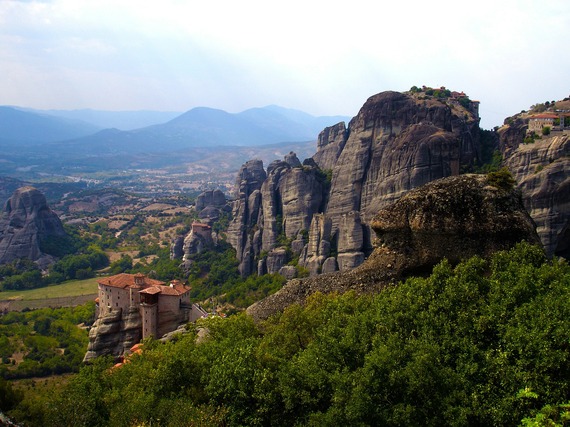 The bountiful greens spanned at the feet of sky-piercing rock pillars, and at the pinnacle, devout men praise the divine glory - this is Meteora, in the heart of intriguing Greece, where my mother once said that my castle could find ground on the clouds. I remember, how we would read about the place, its pristine beauty, its geology, its history, its monasteries and never did it fail to spellbound us. Together with my mom, I want to witness the fantasy coming to life!
7) Tokyo, Japan
By Matilda Geroulis from The Travel Sisters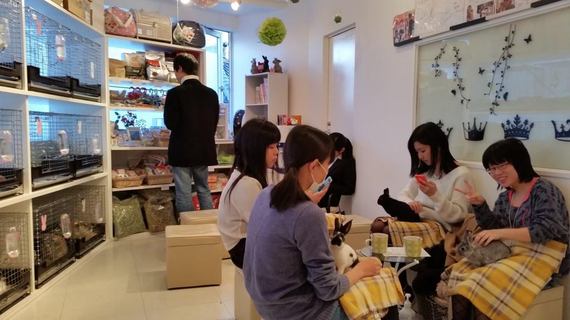 I really want to take my mom to Tokyo! She loves cosmopolitan cities and also appreciates quirky adventures so Tokyo is the best of both worlds. From the celebrated Sakura (cherry blossoms) in the spring to the delicious sushi to catching a sumo match to visiting a bunny cafe, there is no shortage of activities I know my mom would enjoy.
8) Louvre, Paris
By Vyjay from Voyager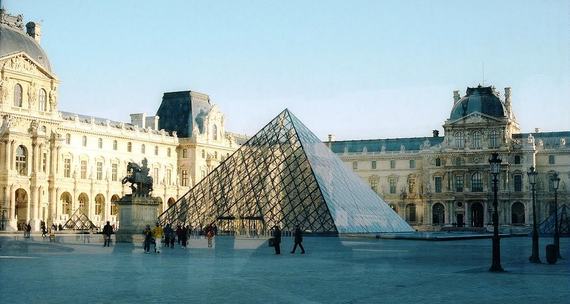 My mom was special for me as I guess all mothers are for their offspring. She always had a smile on her lips, much like a photo that hung in her room. She loved the photo and it was one of her prized possessions. The framed photo was that of a copy of Mona Lisa. If I could, I would love to take my mom with me to the Louvre in Paris and watch her beautiful smile as she looked at the original masterpiece of Leonardo Da Vinci - The Mona Lisa. This is a dream which would remain so as my mom has traveled out of this world.
9) Istanbul, Turkey
By Vivian Lee from Miss Happy Feet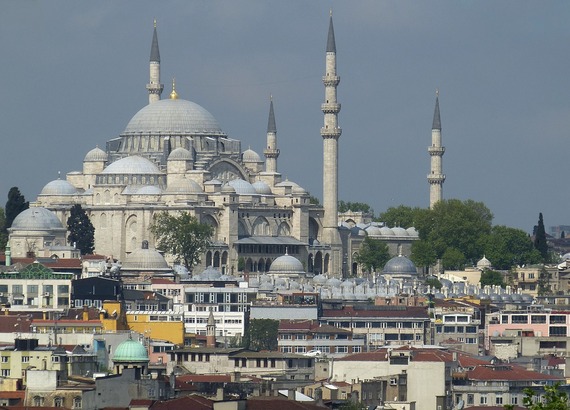 Istanbul remains as my favorite destination to date. After the last visit, I brought home a box of Turkish delight for my mom and she absolutely loved it! I enjoy telling my mom all my travel stories and the beam that glows from her eyes makes me want to bring her to all the places I've been lucky enough to visit. Hence, let's start with my favorite. I believe she would love it as much as I do.

10) Kauai, Hawaii, USA
By Shandos Cleaver from Travelnuity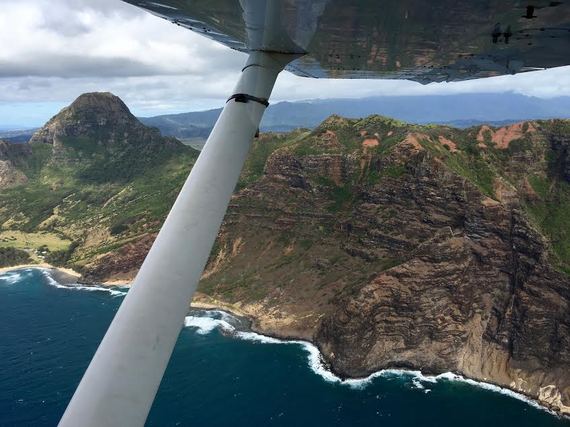 Peaceful and relaxed, my mom would love the holiday vibe on Kauai, the greenest and most laid-back of the Hawaiian Islands. In particular, I would treat her to a seat on a scenic flight. With its rugged coastlines, deep canyons and countless waterfalls, the best way to truly experience Kauai is from the air.
11) London, England
By Rashmi & Chalukya from Go Beyond Bounds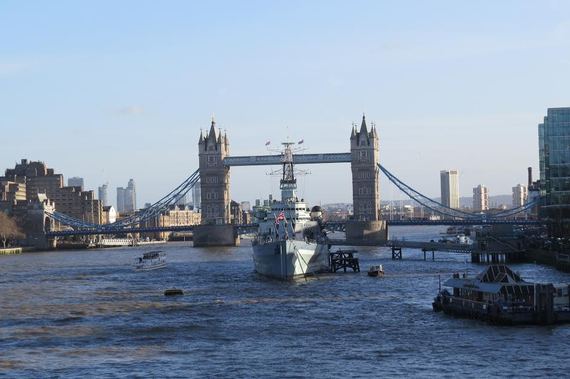 Since my nursery days, my mom had been rehearsing me those rhymes on London Bridge falling and the Pussycat visiting the London Queen. Little did I know that she had been nursing a quiet dream inside to visit the dream city herself? When I had been to Switzerland on onsite, I made sure to tour Paris and Switzerland with her but due to lack of time could not make it to London though I visited later with my wife and kid. Like all other moms, she is content seeing my pictures of London but I wholeheartedly wish I could click those 'dream come true' pictures with her.
12) New Orleans, Louisiana, USA
By Claire Shefchik from Princess of Pirates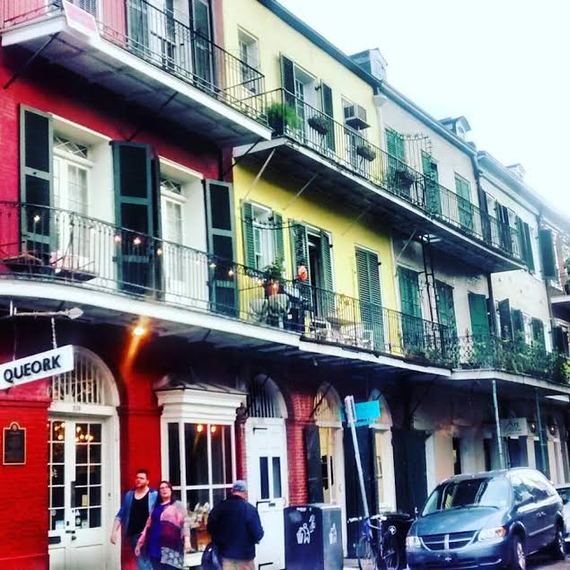 My mom is a country girl and loves to party. In New Orleans, Louisiana, we'd visit the voodoo queens of the French quarter, then hope the Natchez riverboat for pints of Abita at an Algiers Point pub, glimpse the Creole town-homes and moss-covered oaks of the Esplanade, then feel the heat with jambalaya from Johnny's Po Boys. Lastly, sip Sazeracs, collect beads, and listen to the Bourbon Street jazz bands.

13) Toronto, Canada
By Tracey Pictor from Journal of a City Girl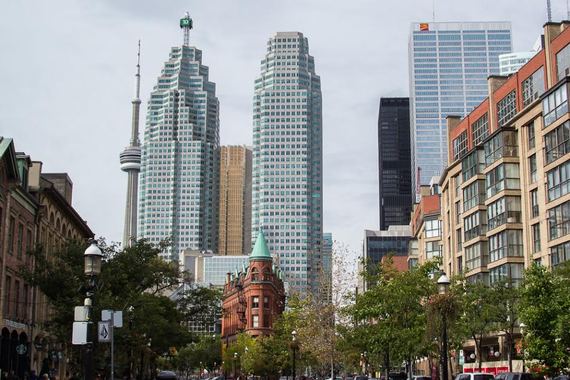 I would love if my mother could simply visit me in Toronto. My husband and I live semi-nomadic lives and every 3 years we move to a new city for work. My mom and our family was born and raised in South Africa and every time I talk about how different life is here, and even the simple things like walking the streets at night, alone, is so incomprehensible to her. Canada is not exactly a cheap or a quick place to get to from South Africa and there is a real possibility that our time here may pass and my mother may never get the opportunity to visit.
14) Ayana Resort, Bali, Indonesia
By Aileen from I am Aileen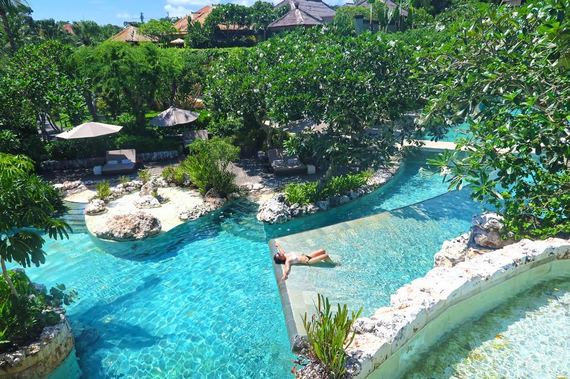 If there's one place that I would love to take my mom to, it would be to Ayana Resort in Bali, Indonesia! It's a very special place that is equally fitting for the most special woman in my whole life. Besides, the comfort, luxury, and relaxation that this place offers can equal to that of being pampered in paradise -- and this is exactly what I'd want my mom to experience!
15) The Colosseum and Roman Forum, Rome, Italy
By Liz from Dream Discover Italia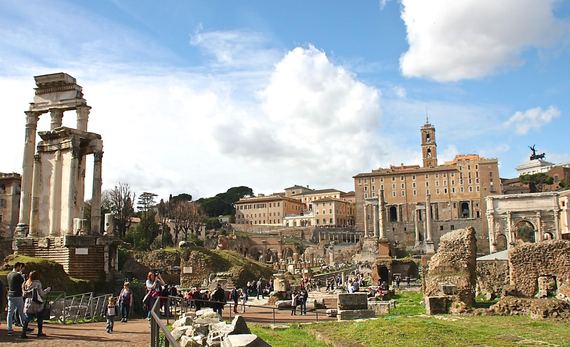 My Mom worked hard to keep us occupied during school holidays. But we weren't a sporty family and lived miles from the beach. So our holidays were packed with trips to archaeological sites, stately homes and working museums with mom instilling her love of history into us along with a picnic lunch of banana sandwiches and crisps! Two places that became firm favorites were the local towns of Chester and York, both founded by the ancient Romans. We were fascinated that the Romans had built amphitheaters and huge city walls nearly 2000 years before we were all born. But despite her passion for history, Mom has never seen where it all began. So for Mother's Day I'd love to treat her to a trip to the Eternal City of Rome, especially to the Colosseum and Forum. And this time I'll make the banana sandwiches!
16) Germany & Switzerland
By Jennifer Aspinwall from World On A Whim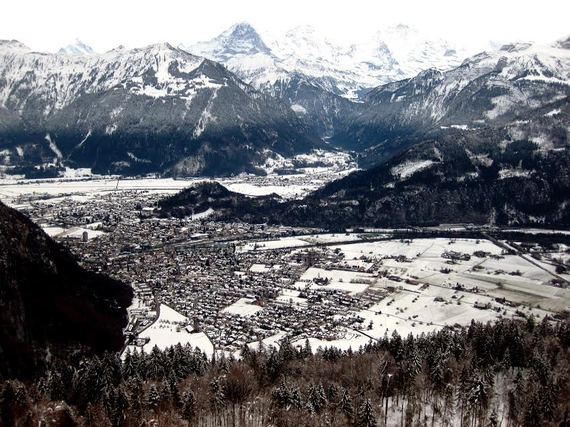 I would love to take my mom to Germany and Switzerland as she has had a fascination with World War II her entire life. Her father, my grandfather, liberated Dachau and also spent time in Switzerland during the war. My mom has spent the past six months compiling a book recreating his journey through the war via his personal handwritten letters and other keepsakes that she has saved. Since I have been to both Germany and Switzerland, I think it would be incredibly significant to take my mom and allow her to retrace her father's steps.
17) Rome & Pompeii, Italy
By Purba Mazumdar from Four Blissful Feet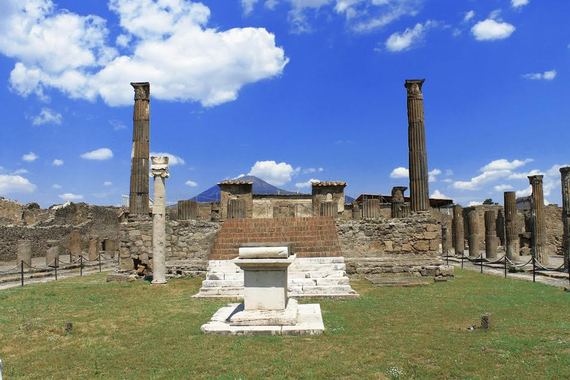 My travel journey began with my parents, who were travel enthusiasts themselves. Most of our trips were road trips with the family. My mom's interesting lessons on history of each place we visited (she was a history teacher herself), made me passionate about uncovering hidden stories and destinations. I would love to take her to Rome and Pompeii in Italy, as they are living relics of the ancient days, and every nook and corner has a story to tell!
18) Las Vegas, Nevada, USA
By Rosirma Corney from Rosiecapes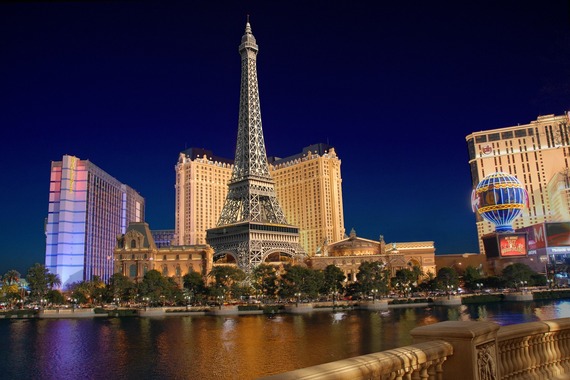 My mom has requested for years to take her to Las Vegas, but I said no. She loves to gamble. But my sister and I decided to surprise her with a trip to Las Vegas for her 67th birthday. This past January, my mom was so excited when she received an envelope with Las Vegas airplane tickets. She had a blast. She took picture with Elvis, at the Vegas sign and of course gambled. After the trip, she wore her Las Vegas t-shirt for one month.

19) Leavenworth, Washington, USA
By Bobbi Gould from 1FUNGRLTRAVELS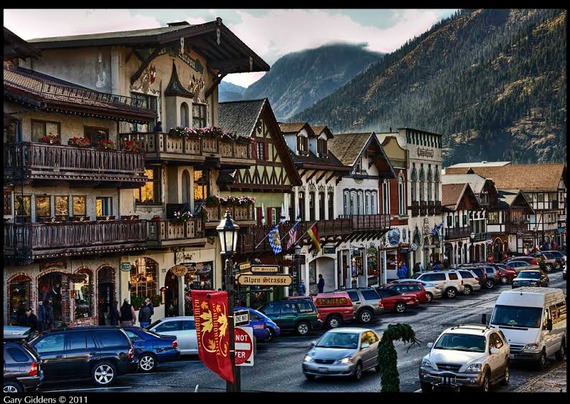 Photo Credit: Gary Giddens on Flickr
For Mother's Day, I'd like to take my mom to an enchanting and lesser known gem in the state of Washington called Leavenworth that would transport us to a Bavarian village one could only dream of. We could partake in outdoor activities, explore the farmers market, and take a simple stroll to capture the scenery. Photography is, after all, one of my favorite pastimes with her. I'm dreaming of the day already!
20) Antarctica
By Patti from The Savvy Globetrotter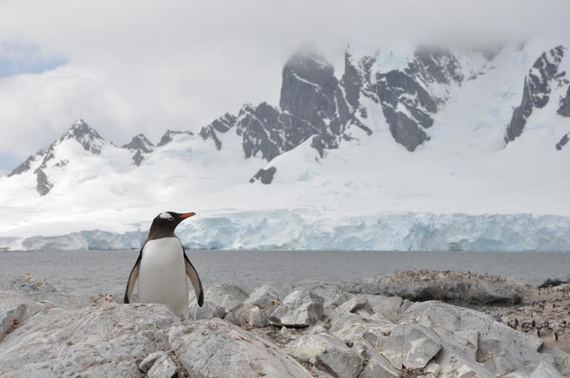 The one place I'd love to take my mom is Antarctica. It may not be the best spot for luxury or pampering but it ticks the boxes for things that make my mom happy- adventure, beautiful landscape and Penguins. She is a one of a kind mom who deserves a one of a kind trip and I'm confident she would have a smile on her face the entire time.

21) Orlando, Florida, USA
My (Ana's World) dream destination for mother-daughter trip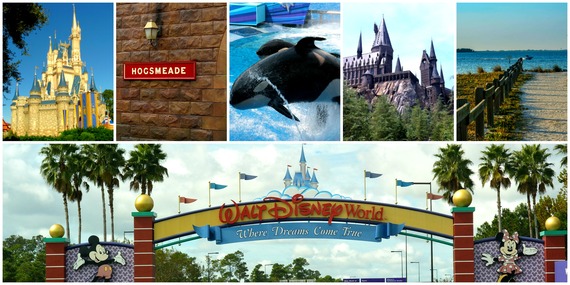 My mom has never been to any theme park. Therefore my dream is to take her to Orlando - the dream destination of theme parks. I'd love to see the smile on her face when she'll see the colossal display of Disney's larger than life celebrations and fireworks at Magic Kingdom. I want her to experience the Wizarding World of Harry Potter and walk through the Diagon Alley and Hogsmeade Village at Universal Studios. I want to take her to Sea World to meet Shamu - the Killer Whale, dolphins and penguins. In order to get her the Floridian vibes, I'd take her to all my favorite breathtaking beaches in Florida and am sure she will love it!
This post was originally posted on my blog- Ana's World here.