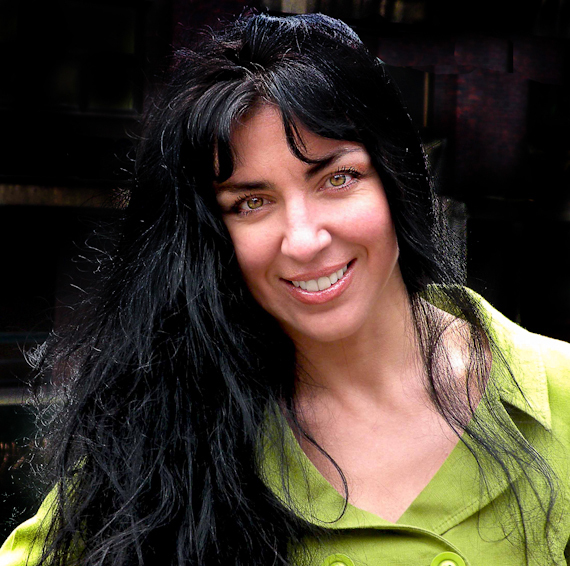 Nora De Angelli - Photo: Elena Sandu
Nora de Angelli is a London-based freelance photographer and documentary filmmaker. Until 2011, when she graduated from London College of Communication's University of Arts, with an M.A. in Documentary Film under her belt, De Angelli was an accomplished research scientist.

She's one of those rare breed of people who own a killer mix of brains, beauty and heaps of talent. She studied Molecular Biology at the University of Bucharest and graduated at the top of her class. She earned a PhD from the Erasmus University in the Netherlands, and moved to London to work at the Imperial College of Science, Technology and Medicine.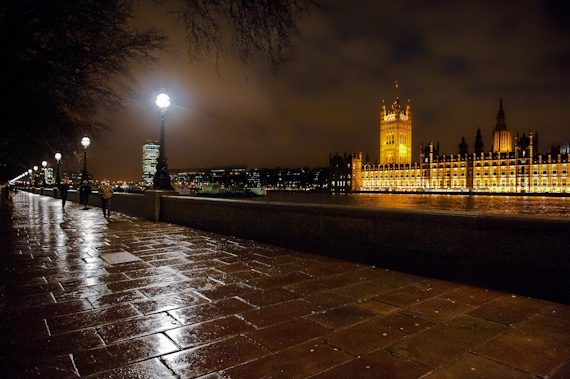 Palace of Westminster, London, UK - Photo: Nora De Angelli
Hailing from the beautiful town of Sinaia, Romania, De Angelli had an amazing childhood. Since she grew up in the Carpathian Mountains, her parents encouraged her to embrace skiing at a very young age, and she continued to practice it competitively until she was 16. This instilled in her a certain amount of discipline that helped her navigate the life challenges as a young adult.
Happy with a career path that seemed clearly paved in the science world, and enjoying her new life in the vibrant London, the place she now calls home, De Angelli was introduced by a couple of friends to Argentine tango, something that would become more than just a new hobby for the soft-spoken workaholic. Even though she had never danced before, she learned tango, mastered it and became a tango instructor herself, teaching hundreds of aficionados the beauty of this spectacular dance.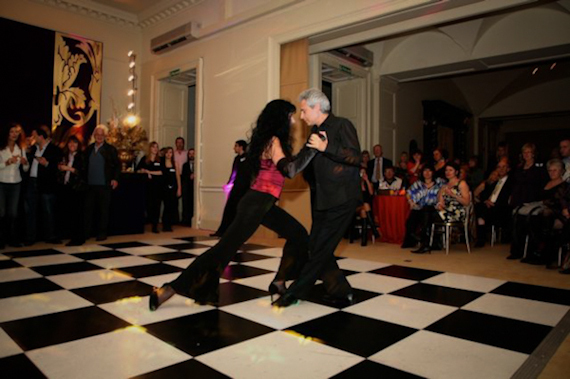 Nora De Angelli & Ben Hayeem Dancing Tango - Photo: Courtesy of the Artist
The Wakeup Call That Changed Her Life
Nothing would have predicted what was going to happen on a beautiful Indian summer day in 2007. As she was rollerblading in Hyde Park, De Angelli was knocked down full force by another skater. She was rushed to the hospital with a broken arm and went through a grueling eight-hour surgery.

The next day, she woke up in the intensive care unit. A young girl standing by the window got her attention. She must have been 18-20 years old. De Angelli noticed that, unlike everyone else in the room, who would either be connected to an IV or a medical device, the girl seemed fine. She got out of bed, walked to the window, and started talking to her, letting out all her pain, fear and worries about the accident and its potential consequences. The girl turned to her and said: "I have terminal thyroid cancer. The doctors said I have two more weeks to live." Those words had the effect of a lit up light bulb in the scientist's brain. Despite the multiple fractures in her arm, De Angelli realized how minor her problem was compared to what that girl must have gone through.
She reflected on the biggest regret she would have had if she had died, and that was not having traveled enough and capturing what's out there. That's when she decided to become a travel writer and explore photography.
"In 2008, while I was recovering from my accident, I bought my first digital camera, a Nikon D3. That was the true beginning of photography for me. I became fascinated by image editing and the amazing variety of choices and options in terms of post-processing," recalled De Angelli.
Six months into her recovery, she started taking her first wildlife photos in Hyde Park. She was preparing for a trip to Fiji Islands and wanted to get used to her brand new camera. The results had exceeded her expectations.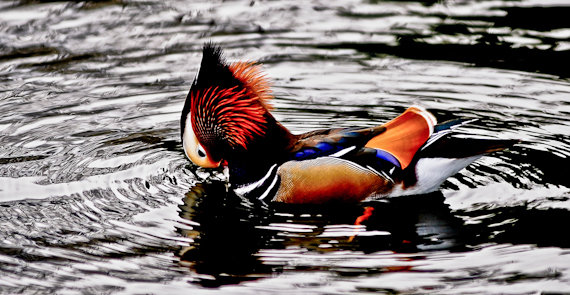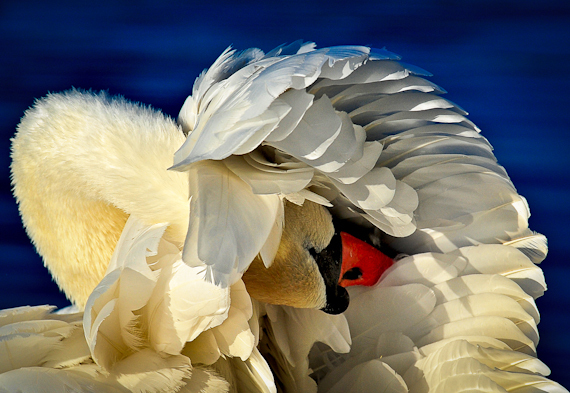 Wildlife, Hyde Park, London, UK - Photos: Nora De Angelli
Starting to travel has changed her life completely. Photographing the world helped her discover who she really was and what she really wanted to do in life.
She didn't specialize, which, for some photographers, may sound strange. Yet, for De Angelli, that's the beauty of what she does. Not leaving any magic moment behind without being immortalized. She shoots breathtaking landscapes, stunning macro pictures, untamed wildlife, and expressive portraits: "I cannot imagine being deprived of taking the most beautiful macro shot, just because your specialty is only landscape photographer."
Ever since she made her transition into photography, she's been enjoying seeing the world through her lens while taking pictures of places and people from all over the world. "Being behind the lens is a great responsibility and in the same time, for me it's a privilege," explained De Angelli. "The moment I take the picture, I am responsible for the image of my subjects. I am the one responsible for treasuring and using these images with respect. It is the privilege I get being behind the lens: the wholehearted trust of strangers."
The Quest for the Perfect Shot
De Angelli strives for perfection in every shot she takes. The way she tells her stories, both through words and amazing imagery is fascinating. Not only does she take the shots, but she immerses in them analyzing every single detail: "I know people say that art (film and photography) is a creative and free process, but for me, to accomplish it to perfection, I've got to really work on it. It is a bit like exact science: there is no great photo or great movie made without a great deal of perfection in details, compositions, colors, lights."
De Angelli's scientific background and artistic talent mixed with her dedication and belief in humanity makes her photography more than just a simple visual record: "I think humanity and all its values is stronger than words. The mutual understating of the many differences and similarities we have will always prevail. Whatever binds us together is far greater than what divides us."

As a self-taught photographer, she keeps learning and educating herself. How? "Work, work and work again." By taking pictures, analyzing them, throwing away many of them, and going back out there again to take more shots. She has read hundreds of photography books, albums, articles and tutorials about all the techniques involved in the photographic art. De Angelli always keeps in mind a quote from Kurt Mutchler, Senior Photo Editor at National Geographic Magazine: "So what is the secret to making great pictures? Keep at it. The more you shoot, the better you get."
Her photos are rarely processed extensively, although she acknowledges the importance of image editing software. She usually crops, sharpens, changes contrasts, exposure and erases the dust dots: "I like the photojournalistic style, the natural and real feel of photographs."
She also learns a lot from sites like 1x, 500px and National Geographic, studying the photos, the trials and the forums written by the greatest photographers of all time. She uploads images periodically and submits them to be critiqued by crew members, as a way of testing herself and improving her skills. Many of her images were approved and published on all these sites, which was equally rewarding and surprising for the eager photographer.
De Angelli recalls fondly those happy times when she would come home from work exhausted, and spend all night editing photos: "I know it was not ideal for my day job, but, deep down inside of me, I felt happy and content with what I was achieving in photography."
And achieving she did. She won numerous competitions and her photos were featured on National Geographic, 1x, National Geographic Stock Photography, The Guardian UK and CNN International websites.
Inspiration and Fantastic Photographic Experiences
De Angelli remembers the effect shooting Mount Fitz Roy had on her as a photographer, and the emotions that experience had made her feel:
"Mount Fitz Roy was my first surreal adventure in photography, in the 'Patagonian' spring of 2008. The peak of the mountain is almost always hidden in the clouds, hence its name, 'the smoking mountain', so the chances of seeing it during that one visit were very small. We trekked for 10 hours that day and we arrived at its base late afternoon. It was a beautiful warm day and the snow was still melting. The moment we reached the base of the mountain, we could not believe our eyes: the sheer granite faces of the peaks were projected on the crystal clear blue sky, shining brightly in the sun."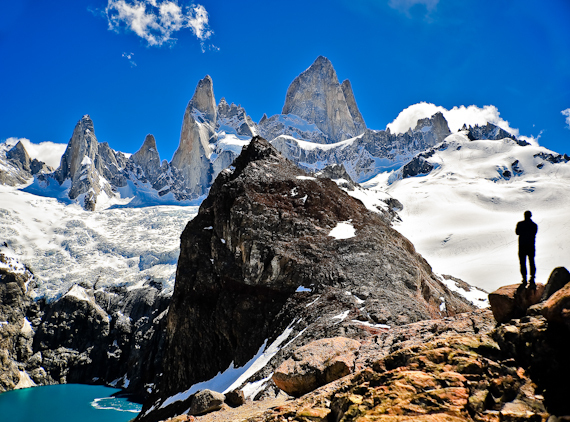 Mount Fitz Roy, Southern Patagonia - Photo: Nora De Angelli
"Next to the base of the mountain there was the most intense turquoise lagoon I had ever seen, in Spanish named Laguna de los Tres, with a couple of condors soar the skies. I took my camera out and before taking any pictures, I could not resist and lost my control for a few seconds. I jumped up in the air and burst into a sort of laughter or even a scream, shouting out as loud as I could: 'This is aaammaaaaziiing! This is sooo beautiful!' I called my group to hurry up and come see the most staggering scenery of all. I will never forget that moment. It was surreal."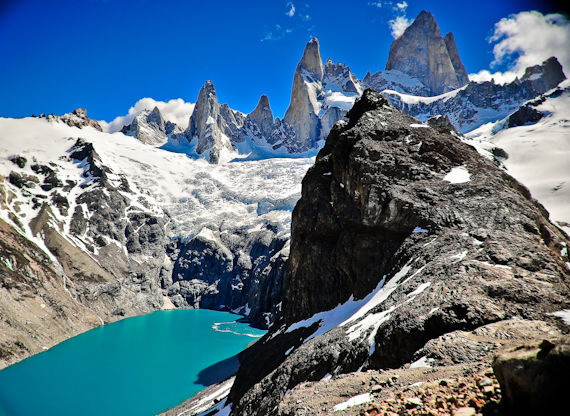 Mount Fitz Roy and Laguna de los Tres, Southern Patagonia - Photo: Nora De Angelli
The world inspires her. The places she explores while travelling on all five continents. Photography has taught her how to see the world, how to pay attention to detail, how to notice the light, and how to discover more beauty in the places and people around her. "I learned how to appreciate every moment I spent travelling, which became a journey of discovering not only the obvious, but also the hidden 'gems' of the world," admitted De Angelli.
That goes for Africa too, another place she loved very much to photograph and would like to go back to: "The intensity and beauty of the colors, the beauty of the people, the diversity and grandeur of the landscapes, the wildlife, the luxuriant equatorial forests or the red earth of Africa, all fascinated me. The beauty of the people I took portraits of, had something hypnotic, old, mysterious, deep. Their dignifying attitude and their inner strength, combined with the warmth and candor of their eyes, give them that epic human dimension."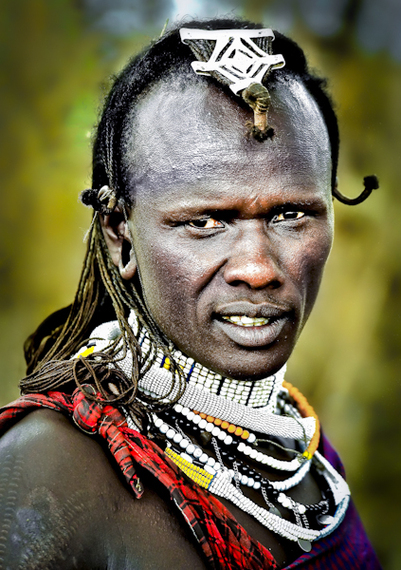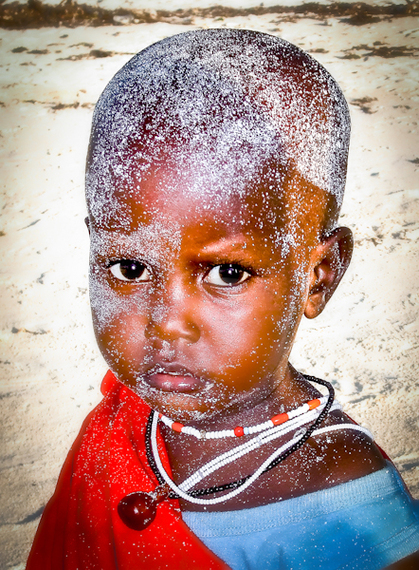 Maasai Mara Warrior and Baby Girl, Tanzania - Photos: Nora De Angelli
Favorite Recent Images

From Fiji to Argentina, from Tibet to Jordan and from Chile to Israel, De Angelli has covered some of the most extraordinary places in the world.
"Some of my favorite images of all time, which happen to be also quite recently taken, are the images of Sri Lankan fishermen who live on the seashores of the Indian Ocean, around Negombo," recalled the photographer.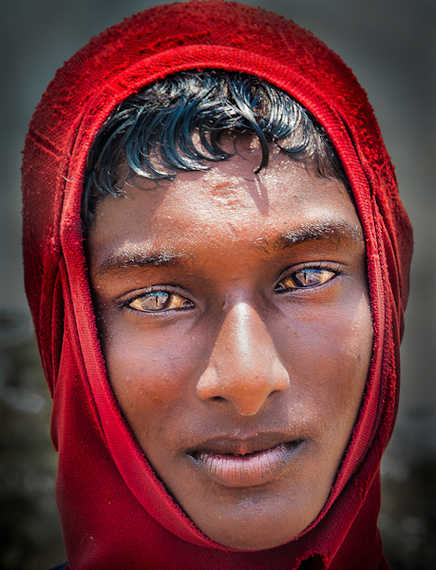 Fisherman of Negombo, Sri Lanka - Photo: Nora De Angelli
"For generations the fishermen based in Negombo have been living in abject poverty. They sleep on the beaches along the ocean shores, next to the places where they work for most of their lives. The sheds are made of palm leaves and rotten wood, covered with plastic bags or various pieces of thorn cloth."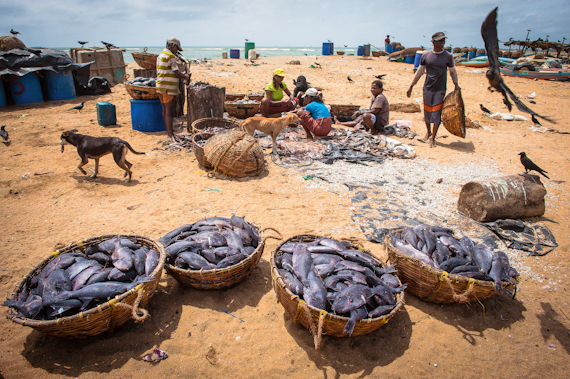 The Fishermen of Negombo - Photo: Nora De Angelli
"There were no words that could have described the harshness of these peoples lives, the sad resignation and the sacrifice of their existences, but in the same time, the kindness and the candor of their smiles, which I got in return of mine."
Segueing into Documentary Film Production
When she started exploring photography after her accident, De Angelli didn't have a clearly defined, beginning-to-end plan. She just kept learning and studying and things started falling into place. Then she made Worlds In Transformation, a 30-minute film that included a story made out of her images, which was her entry into documentary film production.
While she studied for her Master at London College of Communication, the photographer made three powerful documentaries. She had the freedom to pick her own subjects: "I tend to choose film subjects that combine a good story - usually involving a certain degree of mystery or some intriguing legend, built around a solid scientific truth - like in The Czech Torah Scrolls, great filming sets - I believe that the visual experience is equally important - like in Petra in Danger, and thirdly, I choose subjects that are close to my heart, that have been fascinated me for a long time like in the Romanian Monarchy."
A 30-minute version of the latter was screened in London at the Barbican, intriguing the audience and earning her critical praise.
What's Next?
De Angelli is working on two major projects she put a lot of blood, sweat and tears into. Both of them have one thing in common - the artist's home country, Romania.

The first one, to be published this year, is a scientific photographic album about the wild orchids of Romania, called The Magnificent World of Orchids - Illustrated by the Wild Orchids of Romania. It was photographed and written in collaboration with her father, Dan Anghelescu, and it's one of their lifetime dedication projects.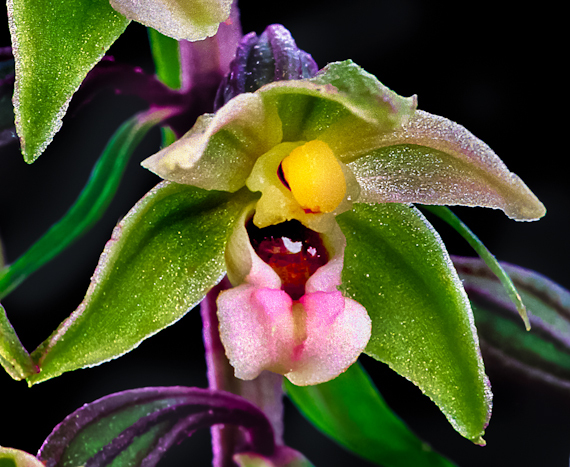 Epipactis Purpurata Orchid - Photo: Nora De Angelli
The artist explained: "Because the wild alpine orchids are the most elusive of all plants, it took us more than 25 years to find and photograph the wild species of Romanian orchids, equally found all over Europe, alongside other 700 species of rare and endemic alpine plants, that we intend to publish subsequently."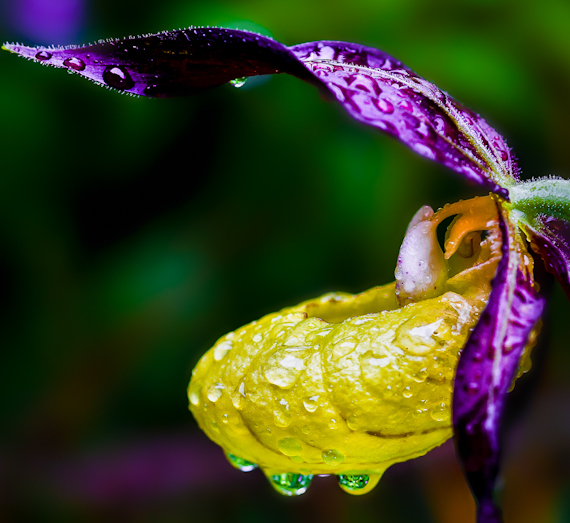 Cypripedium calceolus - Photo: Nora De Angelli
"This first bilingual album (in English and Romanian) is an insight into the magnificent world of Orchidaceae family, an over view of the history of their discovery, the myths and symbolism they inspired along the millennia, and the intriguing anatomical adaptations these plants designed to allure and fool their pollination insects in order to reproduce. It's a dynamic, modern story of the Orchidaceae family, full of unexpected facts, which will unveil the most unbelievable truths about these surprising and spectacular plants. I hope it will be a joyful discovery for the public."
The second project is the feature length documentary about the Romanian Monarchy, which she's about to finish this year. The film turns one of the most important pages in the Romanian history, covering the untold story of the Hohenzollern-Sigmaringen Royal Dynasty of Romania, and the way they changed their adoptive country's course of history.
As she advances in her new career, De Angelli remains humble and grounded. She's very much aware of her ongoing learning process, even though she has come a long way: "No matter how hard or difficult it will be at times, I consider myself privileged to be a part of such an enriching and rewarding undertaking."
A bit hesitant in her humility when asked to give a piece of advice to aspiring photographers, De Angelli said: "Giving advice is a very hard task in many ways. However, I'll try. Firstly, assess very well what is your real passion in life.
"Secondly, if it turns out to be photography, don't get intimidated. Just get inspired! Rather sooner than later, you'll discover that there are so many great photographers out there that you'll get intimidated by. Just learn from their work and experiences and continue to improve your skills. There's a place for everyone in this wide world. There will always be someone who will appreciate your art. Just be sure you know what you are doing and improve each day.
"And thirdly, find your own style and get a good manager. Try to even build a team. It will make your life easier and your achievements higher. Become a real business."
For more details about Nora de Angelli's work, visit her website.