Nick Macco is an entrepreneur, investor, and founder of Southtree, Legacybox, and other less mentionable organizations. Born in Green Bay, Wisconsin Nick's love for entrepreneurship began in 4th grade pitching shoe designs to Nike's Phil Knight and hawking his own comic books (The Adventures of Crouton Man.) Later, he founded his first company before his 18th birthday.
Nick studied Business and Theology at Lee University. While attending Lee he founded Southtree, an internet based company, in his garage. Southtree has grown into a national leader in digitizing analog media with a team of over 100. Southtree serves all fifty states, and has preserved over 1-million home movies and digitized large collections for clients such as Disney. Southtree and Legacybox have been featured on The View, Public Radio, The Washington Post, The Huffington Post, Good Housekeeping, USA Today, and countless others. As a self-taught designer, Nick's work has been featured by Behance's 99u and SwissMiss.
In 2010 Nick was honored as one of Chattanooga's "30 Under 30" by Cityscope Magazine. In 2011 Southtree was the recipient of the InnovateHere Grant by the Lyndhurst Foundation in support of Southtree's revitalization efforts in Chattanooga's urban areas. In 2013 Nick was selected by the Thiel Foundation as a Mentor advising start-ups and young entrepreneurs at their annual summit in New York City. In 2014 Southtree was honored as Small Business of The Year by the Chamber of Commerce. In 2016 Southtree's sister brand, Legacybox was named one of America's Fastest Growing Companies by Inc Magazine.
Nick's blood runs green and gold, he's ridden chair lifts since the age of 4, and he made a valiant attempt at surfing off the Pacific coast of Costa Rica. In his increasingly limited free time Nick enjoys reading philosophy and history. Nick lives in Downtown Chattanooga with his beautiful wife Ashley. They have twin boys and a spoiled mutt.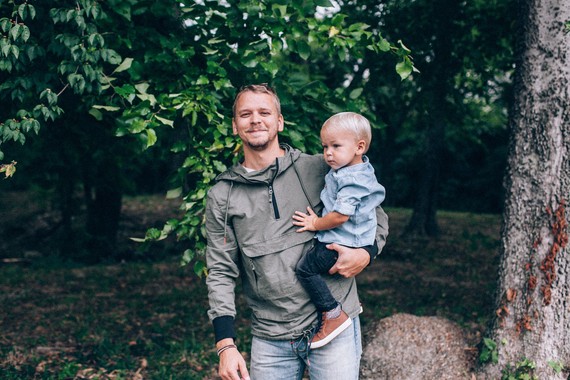 What does IMPACT mean to you?
For us, having an impact means that the sum of our business is providing good to the world. It ultimately comes down to people. If we do our jobs, we can be confident in knowing our product helps connect our customers with their story and memories. If we do our jobs, we can be confident our business operates above reproach, contributes to our economy, and provides meaningful work. That's what impact is all about.
What gives you the drive/passion to do what you do? In other words, what is your WHY?
We see entrepreneurship as ultimately a creative endeavor. And we measure what we create by the results it produces. Being able to see the fruits of your labor helps you as a founder to get up each day and do it again. If we can leave it a little better than we found it, we've succeeded.
HOW do you get your mission out into the world?
I think you're known by your actions, sustained over time. So it's not about a branding campaign or communications strategy. My Dad used to say, "Reputation is what people think of you, character is who you are when no one is looking." It's about all the small daily decisions that add up. Those are always the more powerful stories any how.
We rely on marketing to introduce ourselves to customers. But the mission of our product is only seen after we fulfill our promise to those customers. And the broader mission of our organization is seen in the lives of our community and team and the excellent work they do each day.
If you can bring anyone to lunch (dead or alive) who would it be and why?
This is a tough one. There's so many great figures in history that I admire. Is it too cliche to say Jesus?
What is one thing you are doing right now that is taking your business to the next level?
Saying no. In other words, we ruthlessly prioritize the tasks that will best serve the company, and make sure we ship those. We have to say no to a lot of other things that could steal our time and attention.
How do you market to your target audience?
Mostly online, direct to customers.
What was your first concert?
It's hard to remember. I grew up playing drums and music. Some early memories were traveling with my school to jazz concerts in Chicago. The city, lights, and music were pretty enchanting to me at that age.
If you could travel back in time, what year would you travel to and why?
1776 would be interesting, or a bit earlier, in the throws of the American Enlightenment. I'd love to witness the contest of ideas that birthed our nation. We take a lot of these ideas for granted today.
What advice would you give to your 20-year-old self?
Business-wise, nothing. I would say every step I took at 20 has contributed to where I am today and I'm deeply grateful for that education. Personally, I'd tell myself to be less anxious and more gracious, especially in my relationships. I continue to learn those lessons the hard way.
What is your favorite quote?
One my favorites that I return to is in Emerson's Self-Reliance where he instructs us to, "Accept the place the divine providence has found for you, the society of your contemporaries, the connection of events. Great men [and women] have always done so...accept in the highest mind the same transcendent destiny...obeying the Almighty effort and advancing on Chaos and the Dark."
Andi Wickman is a Personality Based Marketing strategist who helps business owners go from unknown to influential by leveraging their unique personality.
She helps them stand out and works with them to create and target a message that will reach and resonate. She teaches clients how to be authentic, relatable and consistent, allowing them to be seen as THE expert in their industry.
You can hang out with her in her Facebook group for business owners who are building empires while having fun! The group is for the passionate, high achieving go-getters who want to collaborate with other high level entrepreneurs.