2.5 Million Scams
Hospitality might be a paradoxical industry in the eyes of advanced technology marketers. On one end, the industry is ripe to welcome the latest mobile advancements to bring about a more efficient, modern, and profitable business. At the same time, hotels are prey to scams that access a user's personal information under the guise of a legitimate booking site.
Once a traveler books a hotel room on one of these fake third-party booking sites, their information, including payment details can be exploited. Hackers often email customers to ask for upfront payments for hotel bookings made through legitimate sites.
It's gotten so bad, U.S. senator Chuck Grassley has called the crisis to the attention of the Federal Trade Commission, requesting the agency investigate such crimes. Crimes that total an estimated 2.5 million bookings a year, according to Maryam Cope, vice president of governmental affairs at the American Hotel & Lodging Association.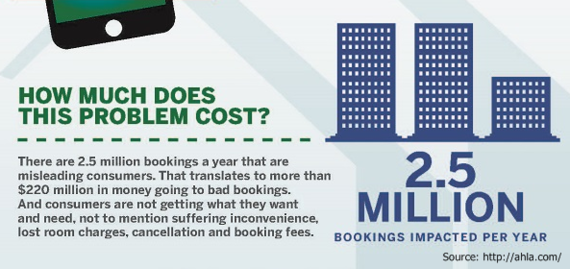 Mobile users are most vulnerable in this hotel booking crisis, as smaller screens and more deliberate searches cause users to overlook things like fine print and a lack of industry certification. At the same time, mobile users are precisely the kind of user primed for innovative, slick, seamless new hospitality apps and services.
Four-hundred and eighty hotel bookings are made online every minute in an industry that's forecasted to generate $550 billion in revenue in 2016, so these scams can't be chalked up to losses. The answer to the scam crisis may very well be found in the advancement of the mobile technology aimed to drive revenue.
Reputation Management
Consumers trust one another more than ads. As such, social reputation management is a priority for responsible hospitality brands who respond to positive reviews with acknowledgement, and to negative ones with timely resolutions.
Any travel adviser will tell a lodger to check hotel reviews and social cred before booking a night. Mobile apps are a big part of what's making this process more efficient and manageable.
Reputation app TrustYou offers up-to-date insight on hotel reputation, in a convenient mobile interface. And reputation platform Flip.to advertises the opportunity for advocacy to be a massive new hotel marketing channel, and not a perceived liability.
Download our free mobile app for a complete overview of your hotel's reputation: http://t.co/2NmO3OO5zI #hotelmarketing

— TrustYou (@TrustYou) July 14, 2014
Travel Assistant Apps
Gear Control ranks TripIt it's top travel assistant app. Eliminating human interaction, the app will forward flight and hotel confirmation emails received from ticket providers, and will automatically load them into your travel schedule. Looking after your best interest, the app will keep you in the know about flight delays, seating changes, and the like.
For the procrastinators, HotelTonight reigns indispensable. The app rounds up available hotel rooms in your area, and offers huge discounts on them to lure last-minute visitors. Users call it both a thrill and a heck-of-a deal. And because it's mobile, great user generated content is merely a snap away.
Dog days of summer - we all need a #weekend getaway sometimes. Here's Thimblepress's pup, Willow, taking it easy at the Hotel Indigo in Atlanta. #hoteltonight

Posted by HotelTonight on Friday, June 12, 2015
Location Based Advertising
The most exciting technology coming to shake up the conventional hotel industry is location based advertising. A family strolling past a hotel may soon be prompted for a discounted spa package or nightly rate with new mobile technology.
iBeacon technology makes this now possible. iBeacons can find a smartphone user within a few feet. In conjunction with a mobile app, these units they can push relevant, timely information. What David Lee King calls "ambient context identification."
Using iBeacon technology, B2B hotel platform provider ProximiTel sends push notifications to app users when they pass by or enter a hotel, restaurant or other retail business. The app user enters the proximity of the iBeacon, which triggers a push notification that is sent to the user's mobile device.
Hotels and retailers are optimistic about this kind of mobile connection. The push notification can be anything you want to make it; from a free appetizer, drink special, golf or spa package special, or similar promotion. Anything to entice an impromptu purchase.
Pair that with social sentiment on what hotel guests are doing and saying on their social networks, and it's a powerful way to create memorable guest experiences and drive revenue.
@Millennium_USA want to see our new backend? Here's a sneak peak | http://t.co/8OkEjRmDzt pic.twitter.com/4pNgOYfVdb

— ProximiTel Platform (@ProximiTel) June 12, 2015
Embracing Social Mobile
Social mobile has become a mainstay of forward-thinking hotels. Rather than having a single brand page, Starwood Hawaii actively promotes social media channels for each of its eleven hotels across the Hawaiian islands. In return, the hotel enjoys the kind of user-generated content that yields over 12,000 likes.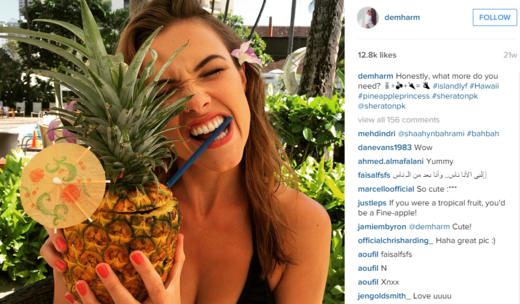 Seamless integration of social media profiles into a visual montage on a hotel's website makes for an interactive traffic draw. This "social lounge" brings Twitter, Facebook, Pinterest, Instagram and YouTube together in a single page, creating a dynamic experience.
The future of the rich experience hotel is a mobile one. Let's hope industry advancements help us differentiate the good guys from the scammers, with a bon voyage to the latter.