In San Diego, you'll find plenty to keep you busy, whether you love fitness, the outdoors, beaches, partying, style, or eating well. There is always something happening throughout the year with new events, exhibits, and festivals.
San Diego has nice weather all year round with an average daily temperature of 70.5° F (21.4 degrees Celsius). A marked feature of the climate is the wide variation in temperature within short distances due to the topography of the land. You may experience coastal, mountain and desert temperatures in one day.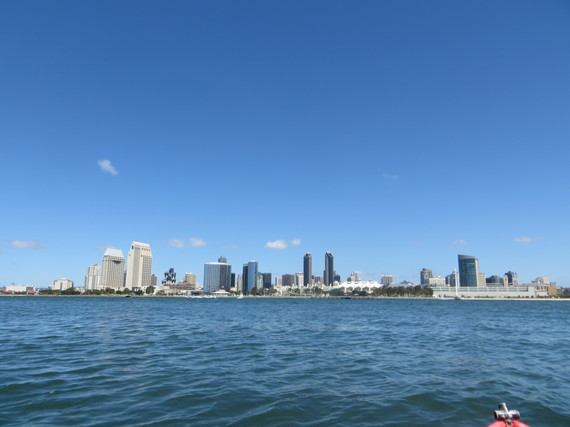 There were a few things that I was looking to encounter on my trip. Without a doubt, I love to take in a city's spa and food experiences, while relaxing and unwinding in a stylish and service-oriented hotel. Check, check and check. Throw in a little shopping and outdoor activity, and you'll find me as a happy Travelista.
Here are my top 5 things to do in San Diego:
1. Stay in the Gaslamp Quarter at a Boutique Hotel
Downtown San Diego's Gaslamp Quarter is rich with cultural offerings that include museums, theatres, art galleries, shopping, celebrity chef restaurants, and nightlife. You can spend an entire day and most of the night here.
Andaz Hotel by Hyatt is a very chic hotel accommodation in the Gaslamp District. It defies the standard hotel in look and service, offering a personalized approach to guest relations, and a sleek ambiance that contrasts with the laid-back beach ambiance of the city. I've become a big fan of Hyatt Hotels since they began providing services and amenities specifically for women travelers (think curling irons, razors, slippers). The Andaz is all about style and I could not have been more impressed. Upon check-in, the General Manager welcomed me with a cheese tray and bottle of wine, not to count the endless bottles of complimentary beverages offered at check-in.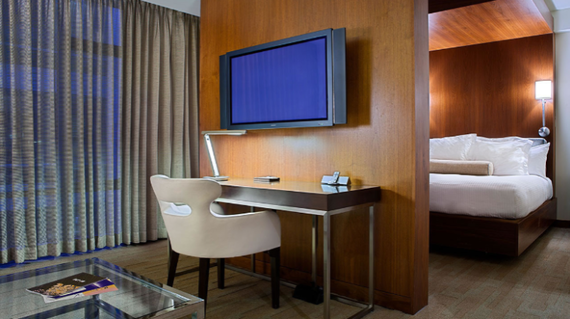 The rooms and suites are decorated in rich textures and daring architectural elements, creating high design sanctuaries of cosmopolitan comfort. The platform bed ensured good nights of sleep for me. But beware if you're on the top floor on the weekends. The infamous Rooftop 360 is a destination in and of itself, and becomes the hotspot. So it's best to get out of your room and join the fun! The hotel also does an amazing breakfast on the rooftop with views of the San Diego skyline, an awesome way to begin your day.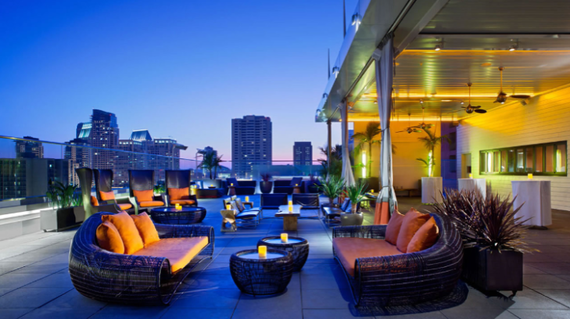 2. Enjoy the Outdoors
Founded in 1916, the Zoo has been a destination in San Diego for nearly 100 years. Located adjacent to downtown San Diego in Balboa Park, the Zoo is 100 acres in size and is home to more than 4,000 animals.
One of the best ways to see the cityscape is by kayak. Even a novice can learn the easy strokes to begin paddling through the Pacific waters in no time. I rented a kayak at Bike and Kayak Tours and had a wonderful workout while enjoying the lovely waters of the city.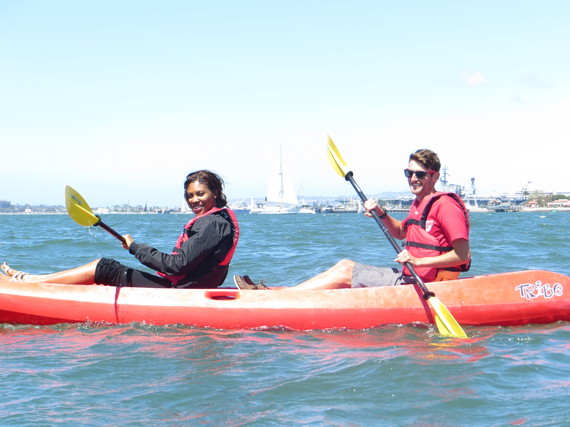 3. Pamper Yourself for the Day Spa at the Del
From the moment the spa 'ambassador' whisks you away into the changing rooms at the Spa and Salon at the Del, you know you're in for an experience. Hotel Del Coronado's award-winning spa offers a vast array of luxury treatments designed to nourish and pamper your face and body. I tried a bit of everything from head to toe! The signature service is the Goddess of the Sea, which features a gentle exfoliation, followed by a detoxifying herbal wrap that leaves your skin smooth. A Swedish massage tops it all off. I couldn't leave without stopping by the salon to have a pedicure. With the beautiful weather, I had to have my feet looking their best in my sandals!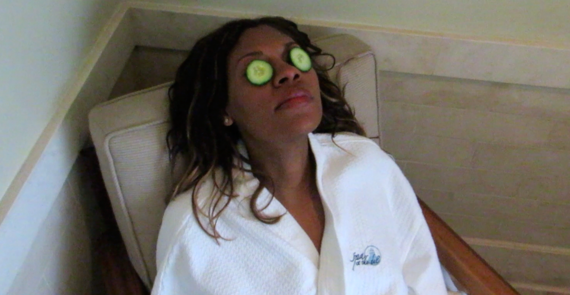 4. Eat Well - San Diego is a hub for international cuisine, authentic Mexican food, and fresh American fare. After my late morning in Coronado, I walked around the area, full of local boutiques and quirky shops. I'd heard about Leroy's Kitchen and Lounge, and stopped in to have lunch and take a lesson from Chef Tim Kolanko. Leroy's is committed to fresh and local food, specializing in eclectic cuisine that changes with the season. The concept is all about farm to table, and the setting combines modernity and urban flavor, with a touch of laid-back hospitality.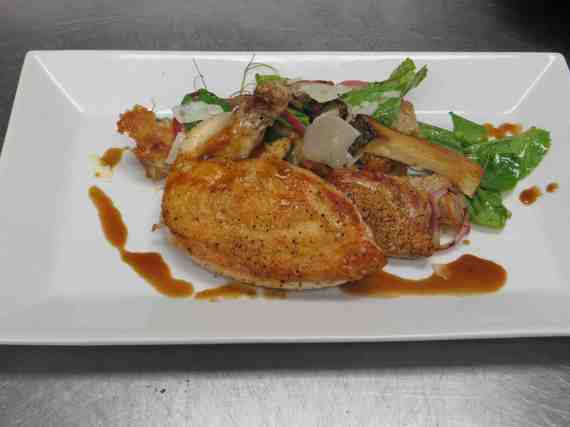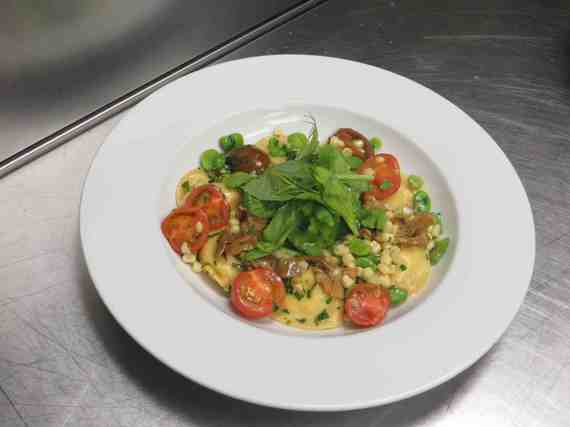 San Diego is also known for its Little Italy district, a one-mile area on India Street lined with Italian restaurants, cafes and small grocers. I tried one of the cooler spots in the area for dinner, Davanti Enoteca. The manager and chef came over to welcome me with their signature Spritz cocktail, and followed up with some of the yummiest food outside of Italy.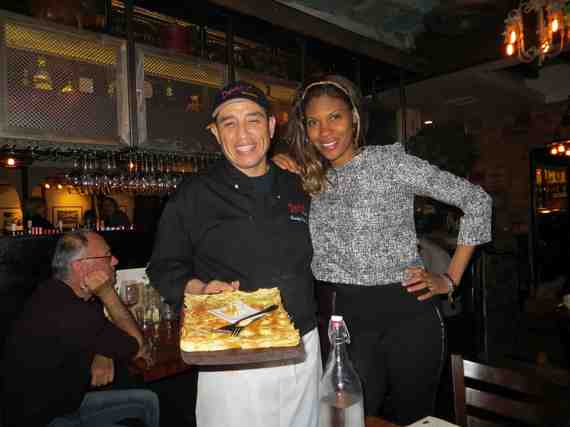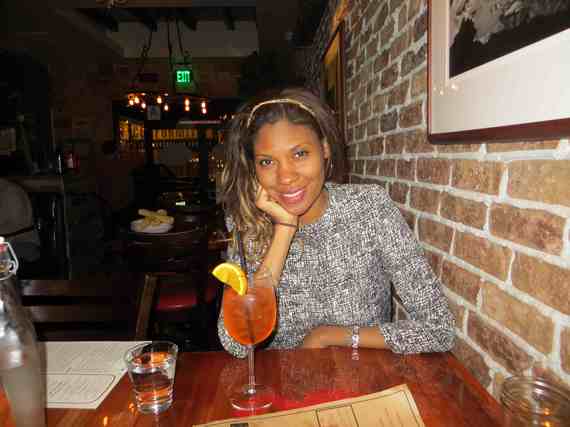 5. Yoga on the Beach
I'm a yogi and for the past few years, I've practiced vinyasa, ashtanga and hatha yoga. Imagine my contentment when I learned that there are sunrise yoga classes on the beach! I signed up immediately. There is no better way to jumpstart your day than to feel your body unwinding and your mind clearing while gazing out across the blue Pacific.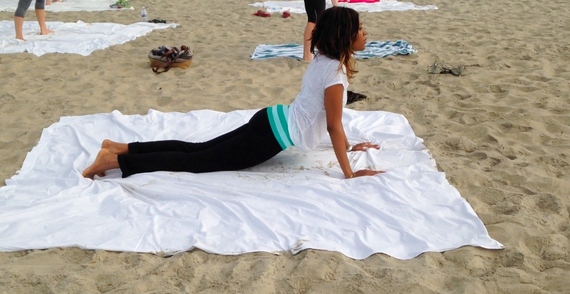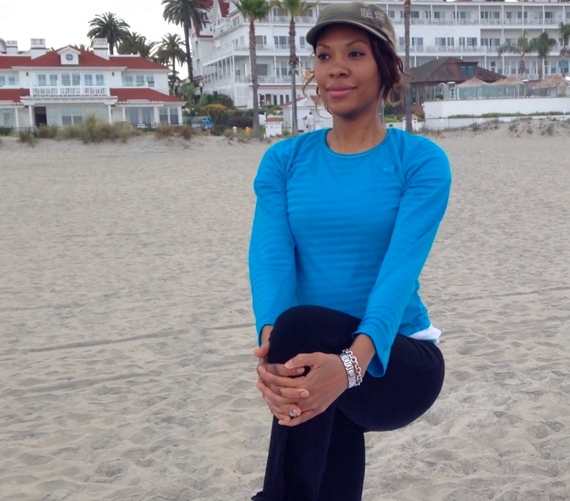 From eating well, to taking care of my mind, body and spirit in every manner possible, San Diego will remain high on my list of America's favorite cities.
Thanks to the San Diego Tourism Authority and their partners for hosting us at the Andaz Hotel, The Spa at Hotel del Coronado, Bike and Kayak Tours Inc., San Diego Zoo, Davanti Enoteca and Leroy's Kitchen and Lounge.