If you're a gadget lover or dream of putting together a truly connected home, there's nothing quite like a trip to Germany for the September IFA Tech Show in Berlin. It's a lot like the huge International CES that takes place in January in Las Vegas, except IFA features more European companies and is open to the public who can roam the expansive halls and get their own hands-on demos of the latest tech coming out for the holidays and beyond.
From connected kitchens and robotic vacuums to smart coffee makers, washers and dryers and convertible laptop/tablets, it was all about mobility and connectivity at IFA 14. There was so much to see but here are the top five items that I'm waiting impatiently to get my hands on.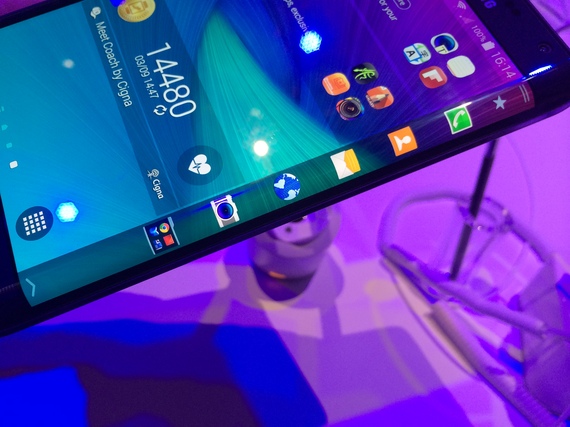 Samsung users eagerly waiting for the Samsung Galaxy Note 4 got two new devices to choose from; the Note 4 and the Note Edge. The Edge is basically a Note 4 with an innovative curved display that shows notifications from Twitter and other apps along the side. This is the first time we've seen the side real estate of the screen used for apps in this way and it looks to be quite useful and convenient. The phone features a 16MP camera with optical image stabilization and a fingerprint reader in the home button.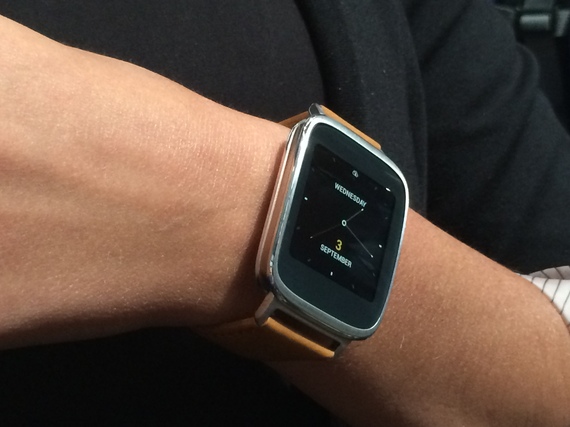 Smartwatches from LG, Sony, Samsung and other companies were on display at IFA but it was the Asus ZenWatch -- the company's first wearable Android device -- that caught my eye. The watch is attractive, sporting a square stainless steel case with curved Gorilla Glass, and a stitched leather wristband. This isn't bulky and loaded with plastic like other watches, it looks more like a luxury-type watch users might actually wear. It will work with smartphones running Android 4.3 or higher, and lets users view notifications, texts, calls and messages right from their wrist. What sets it apart from other smartwatches is the Asus ZenUI loaded over Android, providing useful apps for scheduling and to-do lists.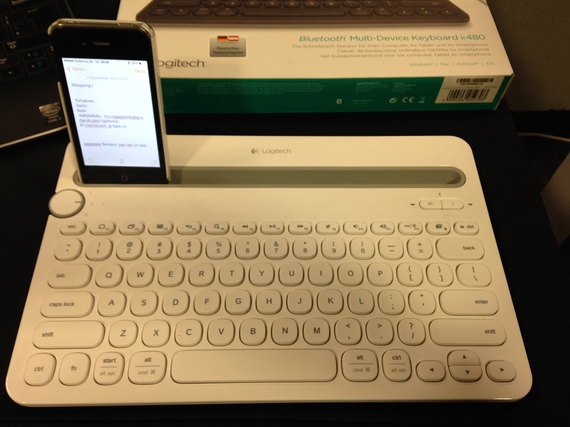 Logitech Multi-Device Keyboard K480
Logitech understands the frustration of typing on a tiny smartphone or tablet screen and has been making top notch portable Bluetooth keyboards to help speed your typing along. The new multi-device K480 goes a step beyond by letting users connect wirelessly to up to three devices, such as a smartphone, tablet and laptop and switch seamlessly between them with the press of a button. What makes this even more useful is that it this works with iOS, Mac, Android and Windows devices.
Dyson 360 Eye Robotic Vacuum
Dyson's 360 Eye robotic vacuum turned heads at the show with its unique 360-degree eye to guide it. Using the camera on top, the robot works up a plan to efficiently clean a room and return to its docking station. Dyson says it can work for about 20 minutes before needing to head back for a recharge. That, combined with the ability to control and schedule the vacuum using the Dyson Link app for iOS and Android makes this one housework chore I won't mind turning over to a robot.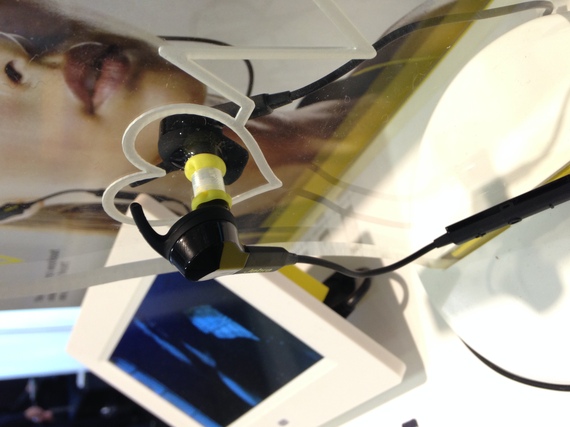 Jabra Sports Pulse Wireless Earbuds
Jabra's Sports Pulse earbuds pump out tunes to keep you motivated while you work out, but also listen to the beat of your heart, thanks to an integrated biometric heart rate monitor. The ear buds not only play music, they count your steps and track your activity and, in conjunction with an Android or iOS app, track your overall fitness.