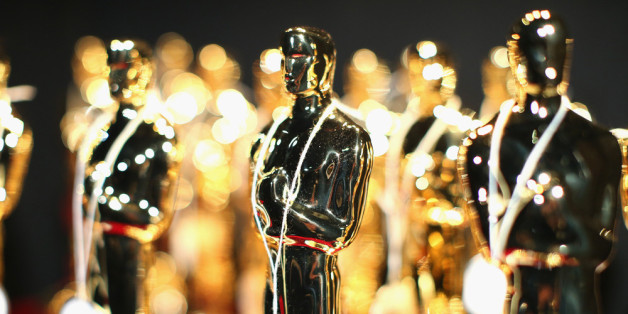 The blockbuster season is officially upon us. In the next few months, Hollywood will break out the big guns with sequels to major franchises like The Amazing Spider-Man 2, reboots like Transformers: Age of Extinction and many more. While other genres like comedies and animation bring moviegoers to their seats, year after year, it is the action genre that has the biggest draw and rakes in the most money for the studios.
A key part of the action movie genre is the stunts. Whether it is jumping out of a building or an intense car chase, these stunts are the "action" in action movies. It takes a long time to coordinate and plan these stunts. Once they are coordinated the stunt professionals' then risk, body and sometimes their lives to perform the stunt safely and effectively.
Besides a great script/cast, many technical aspects are needed to create the magic the moviegoer sees on screen. Some of these technical aspects include costumes, make-up, sound, and of course stunts. Almost all these important pieces are recognized by the Academy of Motion Picture Arts and Sciences (or just the Academy) with categories at the Oscars. Unfortunately stunts, stunt-work, or more specifically the coordinators of these stunts continue to not be recognized by the Academy (Since stunt ensembles can sometimes be very large, members of this community are pushing for the "Best Stunt Coordinator" category).
The push for the creation of the "Best Stunt Coordinator" Oscar is not new. It was spearheaded by Jack Gill, legendary stuntman, who has been active in the industry for decades and has well over 150 stunt credits to his name. Gill has proposed a category for "Best Stunt Coordinator" since the early 90s (and he is not giving up). A category needs to be added, so naturally people can be nominated. If the Academy felt that one particular stunt coordinator did a great job on a particular film, he or she could not be considered because there is not a category.
Why the Academy does not recognize these people is unclear. For some there is still the idea that members of the movie industry do not want the stunt professionals to be recognized because it would shine a light on the fact many actors/actresses do not do their own stunts. However, this is idea is irrelevant to the "Best Stunt Coordinator" category. Even if they did their own stunts, I am willing to bet that they did not coordinate the stunt or stunts in question and were directed by a stunt coordinator on how to pull it off.
This is in fact the second time I wrote about this topic in the Huffington Post. The first time was in January 2013 and was called "Is There a Category Missing at the Academy Awards?" Before this, I remembered reading an article about Jack Gill and his pursuit for this category. At the time I felt that there was something wrong with not including these hardworking men and women with their own category.
My passion for this has not changed. In fact, it has been amplified. After sending the original article to the Stunt Association of Motion Pictures, a stuntman by the name of Brady Romberg contacted me to say how much he liked the article. That September, I re-contacted with him and after some talking, I starting working with him on various projects. To be clear, I still currently live in Pennsylvania so this opportunity surprised many, including myself. Also (for transparency sake) Brady had zero idea that I was planning on writing another article this topic until I made him aware the other day. Regardless, I found that many outside the industry were unaware (possible due to the lack of media attention) that stunt performers were not recognized by the biggest film award ceremony in the World. Friends and family of mine were surprised and like me confused by this. In an industry where action films make billions, it just does not make any sense why an essential piece of the film-making puzzle would not be recognized.
There is currently a petition circulating (started by Amber Gallaway, wife of stuntman Patrick Gallaway) asking people to sign and "Stand Up For Stunts." Each year the Academy board members vote on various things (with, like previous years, the proposal of this category by Gill on the itinerary). Hopefully the Academy will do the right thing and give a category for "Best Stunt Coordinator." It is about time these hard working men and women get the recognition they deserve.