JRAND is ready to take you for a "Ride." Okay, maybe not you in particular, but the artist released his single "Ride" on September 17th. The song features T-Pain and Flo Rida. It is produced by DJ Montay and released on Flo Rida's label Poe Boy Music Group.
Born Joshua Paul Randall, JRAND grew up in Delray Beach, Florida. Growing up, JRAND was drawn to the entertainment industry. "When I was a kid I was always fascinated with entertainers." JRAND said in an interview with VEVO. "Michael Jackson, I saw that guy dance and I want to do something like that." The dancing was naturally accompanying by singing and songwriting. He describes his music as "Modern, fresh, Pop/R&B."
Before making it into the business he worked as a wedding/Bar Mitzvah singer to get by. He began to become active in the music industry professional in 2010. His first single "Spirit of the Radio" was featured on the Step Up 3D Soundtrack. The next year he released "Can't Sleep" featuring T-Pain. In 2012, the singer released "Up Against the Wall" which was off his mixtape Heart Break Kid. The music video for the song has currently has over 1 million views.
JRAND's "Ride" is already beginning to make a mark on the music world. The new single was recently named MTV Hits "JAM OF THE WEEK." VEVO also listed JRAND as one of the six "Emerging Artists to Watch." In Touch Weekly recently called him "the Next Justin Timberlake."
JRAND has his hands in multiple areas of the entertainment industry. He recently had a small role in the Selena Gomez/James Franco movie Spring Breakers and Tom Cruise's Rock of Ages. He had a role on an episode of Burn Notice and The Glades. He has also appeared in ad campaigns for companies like Hershey.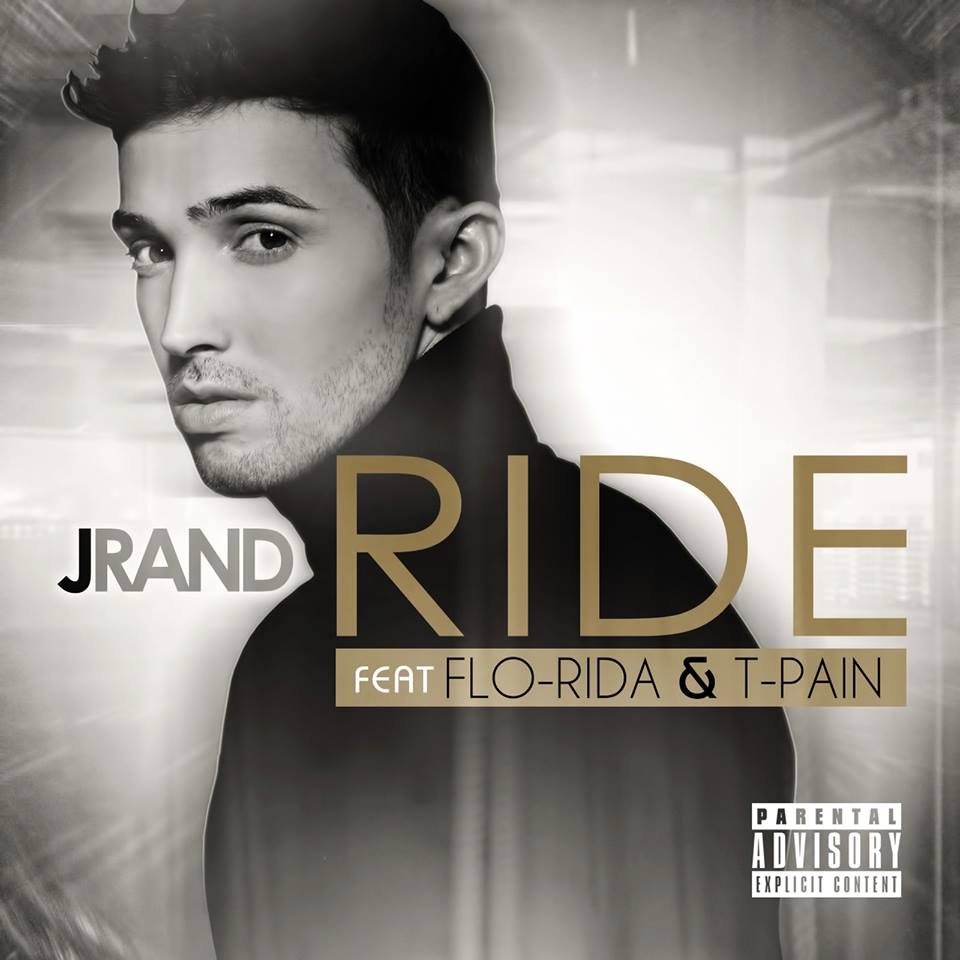 (Facebook)
After listening to "Ride," I could absolutely hear it at clubs and parties all over as well as the radio airways (clean version though the difference isn't that big). As I look down the list of the different "Ride" versions I was surprised to see an A Cappella version. Many artists do not release a song this way. It truly shows off the artist's singing ability. They do not have the cushion of the music and must rely solely on their vocal abilities. It was this version that convinced me of his talent, though all versions are great.
Also the fact that JRAND has gone throw the ups-and-downs of the music industry (which included a name change from J Randall to JRAND) shows his dedication to the craft. Is he the "next Justin Timberlake" like In Touch Weekly stated? I wouldn't necessarily say that. His music isn't like Timberlake's, though in the future it could go off into a few different directions. The talent is there. Instead, I would say he is JRAND, a singer, songwriter, dancer, and overall performer whose has the potential to make a name in music. How long the "Ride" is, is still yet to be seen, but for now he is driving in the right direction.
His album is coming soon. For more information visit his Facebook page and to listen to "Ride" visit here.