Adam Lyons has just walked across the stage of the prestigious London Studio Centre. The 21-year-old graduated with a BA in Theatre Dance with Upper class second honors (which are called a 2:1). Now with the degree in hand, he is ready to take on the world. But, who is he?
Originally from Liverpool, Lyons moved to London to study. He has been singing since as long as he can remember and dancing since he was around 10. Now he hopes to combine those two talents and bring them to the masses.
Adam Lyons is not just one of those "I'm going to be famous without doing any work guys." Prior to moving to London, he frequented the Liverpool music scene performing at various clubs and other music venues. He has also performed at Liverpool Pride (which he will be at again this year) and the Liverpool O2 Academy Big Time Ball.
Once he moved to London, he was showcased at the Freedom Bar's Pop Revue for Upcoming Artists. He was frequently spotted performing at various London clubs and music festivals all over the UK. Recently, he completed a stint as a dancer on The Voice of Ireland.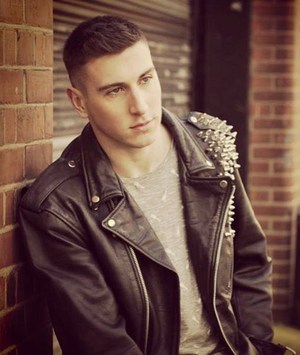 Adam Lyons (Facebook)
His music is pop with an electronic beat. He writes all his own music and incorporates dance in most of his acts. Two of his major influences are Justin Timberlake and Beyoncé. "She stays so grounded and writes music which everybody can relate to." he states.
Lyons' main message is to be yourself and stay positive. He hopes that his message of positivity will produce change. He wants to make people "feel free" while listening to his music. "I want to make (the listeners) feel that it is okay to be themselves." Lyons says. One of his more popular songs is called "Just Be You" and it further showcases this idea.
His fanbase is called "Team Lyons." The base itself is growing daily with the help of social media. Twitter handles like @loveforlyons have sprouted and the artist himself makes sure to interact with his fans daily, specifically through Twitter. "The best thing is, they are all so lovely." Lyons says about his fans. "Beautiful people who connect with their good souls through me. It's amazing."
This September, Adam Lyons will travel to Los Angeles to further spread his message of positivity and change through his music. He hopes to shake up the music industry and prove people wrong. Though I have never met Mr. Lyons, I believe he has the talent and the right attitude. That combination along with the drive will hopefully lead to much success. In the world of lip-syncing and negativity, he brings a refreshing glimmer of something different. While the type of music and message isn't anything new, it might be the change that today's current music industry needs. After talking to him through DMs (direct messages) on Twitter for the last few days, I know the message of his music isn't a phase or ploy for record sales. It is who he is.
Adam Lyons' first official single should drop sometime towards the end of 2013 and the beginning of 2014. The best way to check him out is to go to his official site which can be found here.