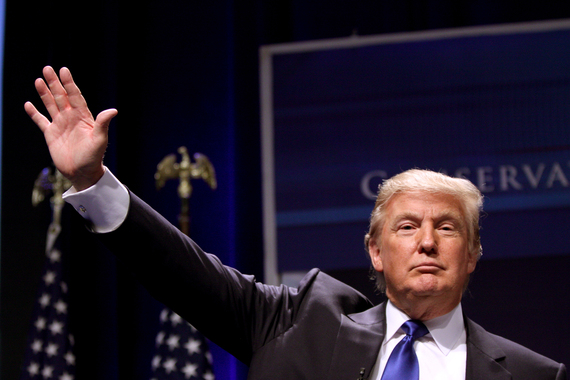 DES MOINES, Iowa -- Only 8.4 percent of American homes with TV sets watched last night's GOP debate at the Iowa Events Center, according to early data from Nielsen.
Republican candidate Donald Trump decided to skip the debate and hold a benefit for veterans during it that he claims raised almost $6 million. CNN and MSNBC, the two cable channels that showed parts of his event, had about a quarter of Fox News' audience combined.
In these terms, Fox beat The Donald in viewership, but there are other ways to spin the numbers.
The debate was the second-lowest rated GOP debate of the season, only beating the previous debate two weeks ago on Fox Business Network, which Trump did attend. Trump's camp will likely claim responsibility for last night's debate's lower ratings to make the case that his absence caused the drop in viewership.
The numbers show, too, that Trump dominated the Internet from the GOP debate's start to finish.
He took to Twitter early Friday to tout his popularity.
Thank you for your interest & support during last nights #GOPDebate! #IACaucus finder: https://t.co/ANvTcZqfOq pic.twitter.com/yadQiPC49g

— Donald J. Trump (@realDonaldTrump) January 29, 2016
Iowa was amazing last night. The event could not have worked out better. We raised $6,000,000 for our great vets. They were so happy & proud

— Donald J. Trump (@realDonaldTrump) January 29, 2016
Great Twitter poll- and I wasn't even there. Thank you! #GOPDebate pic.twitter.com/yLJGkoOeBg

— Donald J. Trump (@realDonaldTrump) January 29, 2016
Depending on how the ratings are spun, Fox News and Trump can both stake the claim that they were the winners of the TV popularity contest.