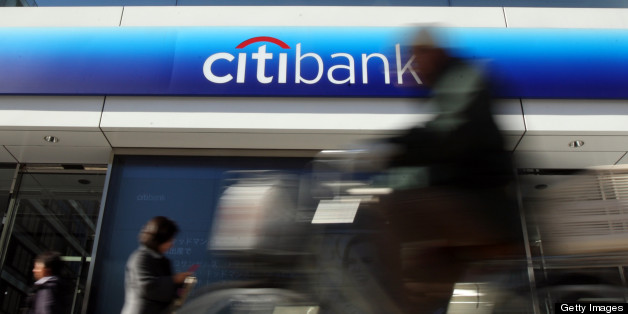 This Memorial Day weekend, a year behind schedule, hobbled by hurricanes and battered by controversy, Citi Bike, the Big Apple's first-ever bicycle share program, is about to make public-transportation history. Just in time for summer, some 6,000 blue bikes will roll from more than 300 new stations, from the foothills of 59th Street to the flatlands of Bed-Stuy.
Billed by its benefactor, Citibank -- more on its five-year, $41 million investment in a moment -- as "a convenient solution for quick trips around New York City," the program offers a range of pay schemes, the least expensive of which costs just under $10 for a 24-hour pass. Given that a one-way subway ride is $2.75, it is now technically cheaper, if not far more cardiovascularly productive, to peddle.
It's hard to understand why any commuter would object to such an ameliorative alternative to the bridge-and-tunnel model. But this is New York, after all. Though similar bike share programs are thriving from Minneapolis to Melbourne, factor in preexisting animus toward constantly expanding bike lanes, the loss of already limited parking spots, barriers created by the new kiosks to extant businesses, and the oft-insufferable self-righteousness of cyclists (I say this as a member of the tribe), and one can see why the fledgling program has lost a little air from its tires.
But perhaps the most contentious objection to Citi Bike may be the conspicuous role of branding, and whether a major corporation, especially one that played such a prominent role in the financial crisis, should be allowed, at any cost, to turn the greatest city on earth into a movable ad campaign.
And make no mistake, Citi Bike is advertising, though certainly not advertising in the conventional sense. In case you missed it, the program is spelled "Citi" not City. The blue paint on every one of those 6,000 cycles is the organization's signature gradient of Pantone 286C.
Should an eight-figure investment, which enabled the program to be funded entirely without taxpayer dollars, permit Citibank to spray its logo across our landmarked precincts? Oh, the vulgarity, some have groaned. Naming a baseball stadium may be one thing (those "TARP Field" jokes still resonate); co-opting a lifestyle is another. Did the city sell us out? Isn't this yet another step backwards in the long-promised death of Western Culture? What's next? Public scooters from Snapple?
I take a slightly different view. As an ad executive -- with no relationship to the program's stakeholders -- I applaud Citibank for demonstrating how marketing can change the world.
You don't have to be a student of Mad Men to know the old adage: 50 percent of all advertising doesn't work; we just don't know which half. Now that the modern ad industry has ballooned into a $600 billion enterprise, that means unspeakable sums of money wasted on work that is often disposable, ignored, or just outright reviled (except, of course, on the one day when people look forward to sampling our wares: Super Bowl Sunday).

Today, in the age of big data, where everything is measurable and addressable, we know far more about what works and what doesn't, but advertising's general effectiveness, not to mention its contribution to society, hasn't much improved. In fact, you could argue its gotten worse. Media fragmentation, time-shifting technology, and rapidly proliferating mobile platforms are exposing the consequences of 50 years of "command and control," in which advertisers assumed that consumers were captive couch potatoes.
Don Draper would have a hard time navigating the modern marketing landscape. Today, it's never been easier to avoid ads: people can skip them via DVR or simply play with their smart phones. Amid so much media, it's increasingly unlikely to find a moment when anyone is receptive to an unwelcome interruption.
Paradoxically, this has brought about an heretical development in the industry's thinking: the idea that advertising can add value to people's lives. Lazy and superfluous no longer cut it in an economy of abundance. More creative solutions are becoming a business imperative. Ads need to compete as premium content. And smart marketers are increasingly embracing the idea that they can't just say, they must do.
Which brings us back to Citi Bike.
So, yes, this is an ad campaign, bought and paid for by a big corporation. For those who question the commercialization of public services, there should be no hiding that fact. On the other hand, we might consider thanking Citibank for not reflexively squandering $41 million on useless pollution, and for doing something that actually reduces our carbon footprint.
And while we're at it, let's admit that a program like Citi Bike would never be remotely possible without a sponsor. Indeed, platforms of this scale and ambition should be table stakes for any corporate citizen who calls this city home. Citibank may have funded the program to burnish its brand, but it has also proven its commitment to the fabric of NYC. The company will likely see a considerable return on that investment.
I'd like to see more brands follow suit. After all, the timing couldn't be better. City and state governments are broke. And much of advertising is broken.The serendipitous confluence of municipal poverty and secular change in marketing practices presents a unique opportunity for a new breed of public-private partnerships.
One example might be thinking of our aging infrastructure as a media channel. For instance, why not have Verizon pay to refurbish our dilapidated subways in exchange for its logo on a line? What if Pfizer took a chunk of the money it spent on offensive direct-to-consumer advertising, and, say, fixed the BQE instead? The opportunities are limitless.
While other brands start thinking about a more constructive way to communicate, I encourage you to applaud the Citi Bike program for its vision and tenacity. It couldn't have been easy to steer such a program over what was surely a Sisyphean mountain of bureaucracy and orthodoxy.
And for those who continue to hate advertising in any form, I say, get over it. It's a positive development when corporate America moves from putting obnoxious neon umbrellas on tall buildings to paying for 6,000 New Yorkers to bike tax-free over the Brooklyn Bridge.

Now, who wants to pay for the helmets?