To energize public support for robust health care reform, a civil rights icon and two House leaders are planning a hearing and rally Oct. 27 on Capitol Hill.
Their ambitious plan is to duplicate for health care the same kind of breakthrough legal reform achieved in civil rights by 1960s marches. Planners include the Rev. Walter Fauntroy of Washington, DC, who was the principal organizer of the 1963 civil rights march in Washington and of three 1965 marches in Alabama.
"From every poll," Fauntroy told me over the weekend in an exclusive interview for Huffington Post, "it's clear that the people want an end to the tyranny of insurance companies. Insurers tyrannize doctors, they tyrannize patients. The news media have not focused on this. But the media won't be able to ignore common people crawling over the halls of Congress ─ and the nation's conscience will be pricked."
Another key planner is House Judiciary Committee Chairman John Conyers, Jr. of Detroit, who predicts a "disaster" for President Obama and other Democrats seeking re-election if they kow-tow to insurers by killing a strong public option. The result, he says, would be to force consumers to buy overpriced insurance that doesn't deliver enough benefits -- with blame for Democrats for years to come.
The third leader of the planning group is U.S. Rep. Sheila Jackson Lee of Houston, a senior member of the Judiciary Committee who will host the four-hour town hall hearing in the committee's Rayburn Building hearing room and develop its witness list in cooperation with colleagues.
I was among the two dozen or so House staff members, patients and their advocates, and journalists attending an informal, two-hour health care strategy meeting last Thursday convened by Conyers and Jackson Lee. For months, Conyers has presided over similar in-depth discussions at the Rayburn Building open to anyone in the public.
His purpose? To foster support among House staff and their bosses for a robust public option, and for the alternative single-payer plan that he's sponsored in the bill HR 676.
But his plans face powerful opposition from the insurance industry, plus virtually all congressional Republicans and many centrist Blue Dog Democrats. Also, such mainstream news outlets as the Washington Post for months have undercut his solutions, as in the Oct. 19 front-page story, "White House Aides Reaffirm Public Option Is Not Mandatory." Yet the paper's own poll -- and main front-pager the next day -- revealed: "Public Option Gains Support: Clear Majority Now Backs Plan."
Lessons from History
Fauntroy, 76, is a retired pastor whose five decades in civil rights provide rare first-hand experience on how to change national perceptions. That experience is especially relevant for those who believe that affordable health care is the key civil rights issue of our time in the U.S., which has a delivery system unique among industrialized nations in terms of high overal cost and restrictive access requirements.
In 1963, Fauntroy coordinated the Washington march on behalf of the Rev. Martin Luther King Jr., whose "I Have A Dream" speech paved the way for the 1964 Civil Rights Act. Similarly, Fauntroy helped his friend King's Southern Christian Leadership Conference and five other major civil rights groups plan the three 1965 Selma to Montgomery marches. The route (completed only on the third attempt) traversed Lowndes County, whose officials for years blocked its entire black population from voting via intimidation and arbitrary registration rules.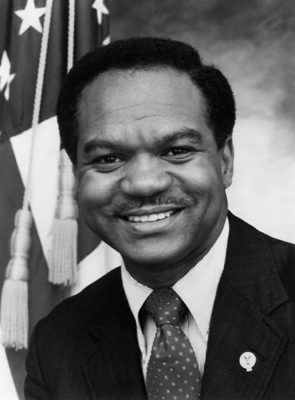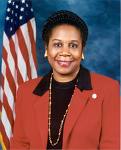 The Rev. Walter E. Fauntroy, left, was a member of Congress from 1971 to 1990. U.S. Reps. John Conyers, Jr., and Sheila Jackson Lee were first elected in 1964 and 1994, respectively
The Alabama murders of three protesters and the photos of police beating peaceful marchers on what became known as "Bloody Sunday" prompted national outrage that encouraged President Lyndon Johnson to lead passage of the Voting Rights Act of 1965. Passage was especially remarkable because Johnson had quietly persuaded Democratic Party segregationist leaders earlier in his career that he was their best hope nationally for maintaining their power.
"We had a very 'cooperative' adversary," Fauntroy recalls of the willingness of Alabama police in those days to show so vividly how they enforced segregation.
The Oct. 27 Plan
For Oct. 27, planners envision a public hearing at the House Rayburn Building. Conyers wants everyone who attends also to visit nearby congressional offices to counter insurance lobbyists. "This is not a fair fight we're in," he warns his allies.
Conyers was elected to his first term in 1964 and is himself one of the surviving elder statesmen of the civil rights era. Among other initiatives, he's a co-founder with Fauntroy of the Congressional Black Caucus.
Conyers presided over his strategy meeting Thursday with few comments. For the most part, he listened to others describe their ordeals in obtaining vital medical care even if insured. He noted that certain reforms being proposed to expand coverage won't be available to the public for three or more years. "Some of you," he joked, "will be in heaven by then."

Although similarly low-key most of the time, he's already on record with one of the most caustic appraisals by any senior congressional Democrat of the Obama administration's handling of health care planning so far.

This summer, Conyers spoke of his fears at a meeting of Progressive Democrats of America, which he co-founded.
"There is no one more disappointed than I am in Barack Obama," Conyers told the group. "I've told him that to his face." The reason? "Buddy, you are wrong on health care, and it's going to cost you big time," Conyers continued. "We've got to tell Obama now, or he'll be a one-term president."

Conyers backs the HR 676 "Medicare for All" bill scheduled for vote this week. He and other backers say the proposal will create huge administrative savings via a single-payer system that is used by most industrialized nations. Some nations use private insurers but with far more regulation than in the U.S. All provide equivalent or better health care to the U.S. in many or most respects at half or less of overall costs, according to studies by the international research group OECD and Economist.
More than 80 House Democrats support a robust public option with a commitment not to support inadequate measures, Conyers said last week, and if these House members stand firm with their constituent interests no harmful bill can become law. "I'm optimistic," he concluded.
Houston's Sheila Jackson Lee says, "We've got to win" by insisting on a public option. One of 93 co-sponsors also of single-payer, she wants doctors to begin the Oct. 27 hearing by describing why those not eligible for Medicare need an alternative to for-profit insurance. As an urgent reason for action, she's cited 47 million uninsured Americans plus 50 million "under-insured," including millions of children.
Younger than Conyers and Fauntroy, she's still a barrier-breaker herself. She was one of the nation's first women ever to win admission to venerable Yale College. In Houston, she served first as a city judge and then as a city council member before defeating an incumbent in a 1994 primary.
As for Fauntroy, he recognizes the difficulties of creating a mass demonstration on short notice, especially in seeking attendance by those who are sick and ill-funded -- and when a president's advisors are reluctant to use their political clout. President Obama theoretically supports a public option, but he has not insisted on it. Over the weekend, yet another report surfaced that an anonymous Obama health advisor rebuked a prominent Democrat who advocates a public option.
Winning a President's Help
"Been there, done that," however, is part of Fauntroy's contribution to this rally. He recalls Attorney Gen. Robert Kennedy's reluctance in 1963 to provide government loudspeakers for the King speech after $66,000 worth of sound equipment was sabotaged the night before the march.
Kennedy feared criticism for his brother's presidency if the government financially supported the march, Fauntroy says. In those days of powerful Southern congressional chairmen, the nation's capital was in some ways an extension of white Southern culture. The National Press Club refused to admit black applicants until 1955, for example, and the Washington Redskins refused to hire black players until forced to do so in 1962.
But Fauntroy's cajoling obtained the loudspeakers from the federal government with Kennedy's help, thereby enabling the world to hear King's historic speech.

"I've had to take it," Fauntroy recalls, "from the suites to the street."
On Oct. 27, will history repeat?