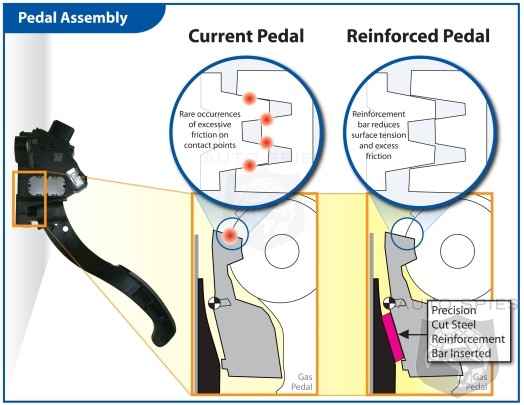 As if Toyota's recent recall of 9 million cars worldwide due to an accelerator defect wasn't enough of a disaster for the company, the Japanese automaker announced Thursday that it was now also investigating its hybrid-electric model, Prius, for breaking problems. The Prius is also the subject of a U.S. investigation.

The Prius is Toyota's wildly popular "green car," which has been a huge hit with environmentalists and eco-friendly Americans. 1.2 million have been sold worldwide since 1997, about half in the United States. The company said the new Prius experienced "a slight unresponsiveness" of the brakes, a glitch caused by car's unique dual-breaking system which can result in difficult transitioning between the two.

Toyota overall has always earned among the highest safety and maintenance ratings, becoming the engineering, productivity and financial envy of the troubled Detroit-based American auto industry. So to be recalling nine million cars for faulty gas pedals, and drawing the Prius into the automaker's woes over braking problems, is indeed a crisis of epic proportions. Toyota's once-stellar reputation is at stake, and for the first time it's become incredibly vulnerable to the competition.

Adding to the company's troubles, U.S. Transportation Secretary Ray LaHood urged owners of recalled Toyotas to stop driving their cars immediately, but when pressed by reporters he claimed his statement was misinterpreted.

To be sure, Toyota's crisis is the biggest gift to American automakers since the government's bailout almost eighteen months ago. If Detroit is smart, we'll be hearing a lot of "Buy American" very soon. And, the industry must pounce on this once-in-a-lifetime opportunity to kick a hybrid when it's down, and use this rare window to accelerate production and marketing on its own hybrid vehicles and grab some much-needd market-share. Maybe even take the lead someday in the green-car space. But does Detroit have the savvy, resources, and resolve to fully capitalize on this unprecedented gift? Only time will tell.