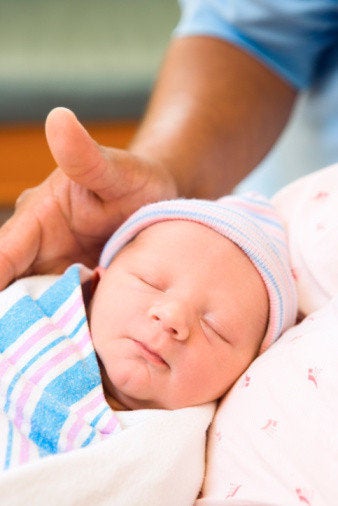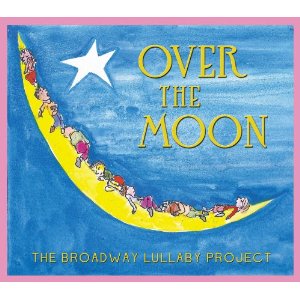 Imagine you could gather the likes of Tony Award winners Michael Cerveris, Sutton Foster, Donna Murphy, Audra McDonald and Anika Noni Rose together at your child's bedside to sing him or her to sleep. What if these artists -- and a host of others -- were there to perform original lullabies written by the likes of Stephen Schwartz, David Shire, Stephen Sondheim and Maury Yeston?
These days, accomplishing this will be pretty darn easy, thanks to Over the Moon: The Broadway Lullaby Project, the just-released and utterly beguiling book/CD set that's the brainchild of Kate Dawson, Jodi Glucksman and Barbara Aronica-Buck.
The CDs (which are also available digitally) feature 26 songs, which range from traditional sounding tunes that we all might have grown up with to ones that are jazzier and more contemporary and musically complex. In addition to the discs, there's a gorgeous picture book that's been illustrated by some of the best names in the business (both in children's publishing and theater circles. Including Jules Feiffer who's provided the cover illustration), that features 17 of the songs, so that, for older listeners, you can do a read-along while the tunes are playing.
Among some of the highlights included both in the book and on disc are Laura Osnes' ravishing rendition of the sumptuous song "I Love You" (by Kristen Anderson Lopez and her husband, Book of Mormon co-writer Robert Lopez); one tune that might just as easily be for the adults, by Wayne Barker and lyrics by BD Wong, which is a father's revisitation to his child's premature arrival in the world (heartrendingly performed by Cerveris) and Dana Ivey and Walter Charles' grandparently rendition of Sondheim's beautifully simple "It Takes All Kinds," which includes lyrics like:

It takes all types

All species.

It takes hims, hers

And He/Shes,

It takes peasants

And Maharishis -

To make up this world!
On many levels, it almost seems a pity that the book doesn't come with all of the songs that are on the two disc set. The folksy "Poppy, The Little Brown Bear," by Jeff Bowen and performed sweetly by Janet Dacal sort of seems to demand an illustration, as does Jill Santoriello and John Patrick Shanley's "Riding a White Horse," which sounds as if it might have been plucked out of the Renaissance and is delivered with elegance by Will Swenson.
Note: Andy Propst was provided with a complimentary copy of the discs/book with the understanding that he would consider it for review.