Hopping from country to country, wherever my work takes me, can be exhausting and exhilarating. Each city has its own personality and living, breathing culture. Inbetween meetings, conferences, presentations and tours, I force myself to slow down to smell the flowers and take in the local flavor. At the end of the day though, there's nothing that stops you in your tracks like an incredible sunset. I've been collecting pictures throughout the last several weeks, and can't believe the beauty that can be found all around us, from the office to the Tube. Take a peek, and share your breathtaking shots here.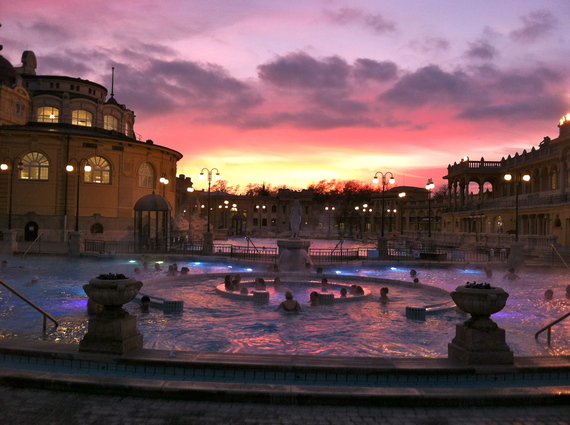 Soaking in Budapest Hungarian baths.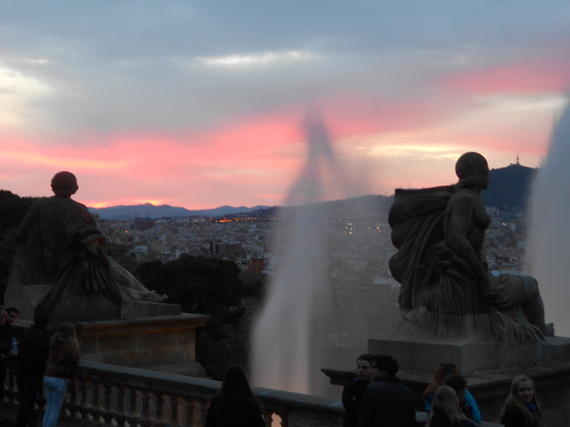 Taking in the scene at the Magic Fountain in Barcelona.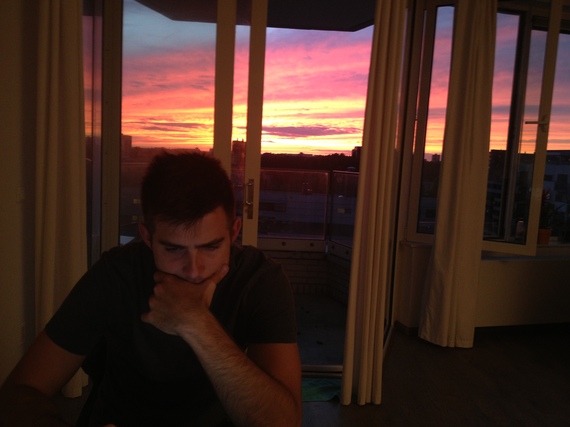 A day at the Amsterdam office can't be beat.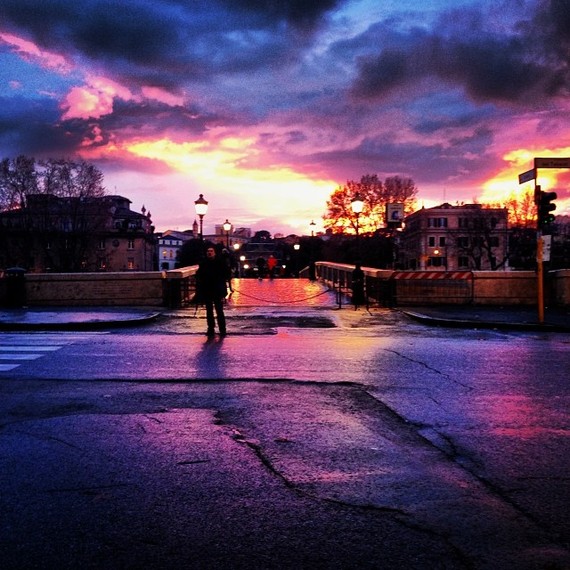 Crossing Rome's Ponte Sisto.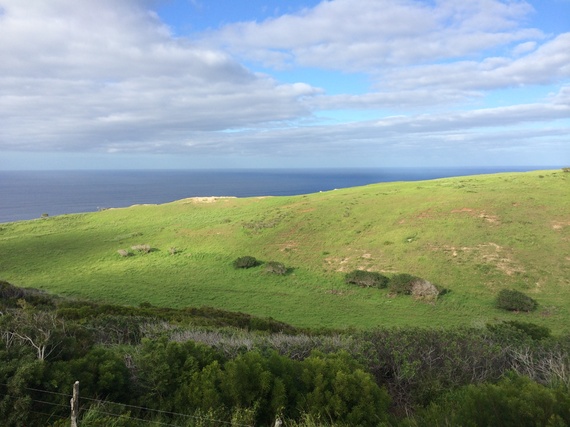 Watching the Tube whiz by in London.