Historically, the first St. Paddy's Day parades started popping up about 250 years ago in NYC and Boston; Irish soldiers would march through the streets on this day to reconnect with their heritage. While at some point today's celebration morphed into one that has little to do with the man it's named after, I believe the day still presents an opportunity for millions around the world to reconnect with their Irish identity. With 36.9 million Americans claiming Irish ancestry (8 times the current population of Ireland itself), it makes sense that the biggest parades may happen in the States: NYC, Boston, Chicago and Savannah, GA. But Ireland isn't far behind, and what better and more authentic way to celebrate being Irish than on the streets of Ireland itself? Today, over 600,0000 revelers come in to Ireland's capital to celebrate the weekend, wearing green and kissing all the Irish they can find.
It took Ireland until the year 2000 for the Irish Department of Tourism to recognize this opportunity, but they're now harnessing it to generate a substantial revenue for the local economy. They've titled the weekend of celebrations "The World's Friendliest Day", and this year for the first time, they are inviting the general public to participate in the parade along with 17 bands and hundreds of performers from around the world.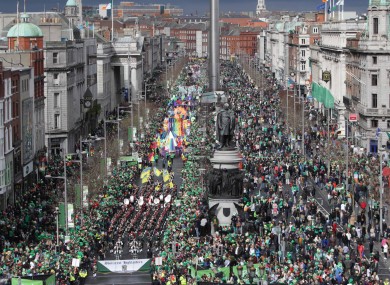 While the parade and festivities are quite mainstream by now, my favorite place to be is off the beaten path next to a toasty wood oven at 'the Celt', a little Irish pub near O'Connell street listening to an impromptu 'trad' session. I love being around a group of locals singing the songs they've sung their entire lives. The musicians playing aren't there for any reason besides the love of their musical repertoire and the convivial atmosphere. It doesn't hurt that the local audience knows every single word of every single song they play. With this in mind, it is interesting to note that Ireland is the only country in the world with a musical instrument as their national symbol. Old and young alike gather in pubs like these all across Ireland to create an atmosphere that I find absolutely unique to this country. This spirit is the reason I love coming back to Ireland again and again.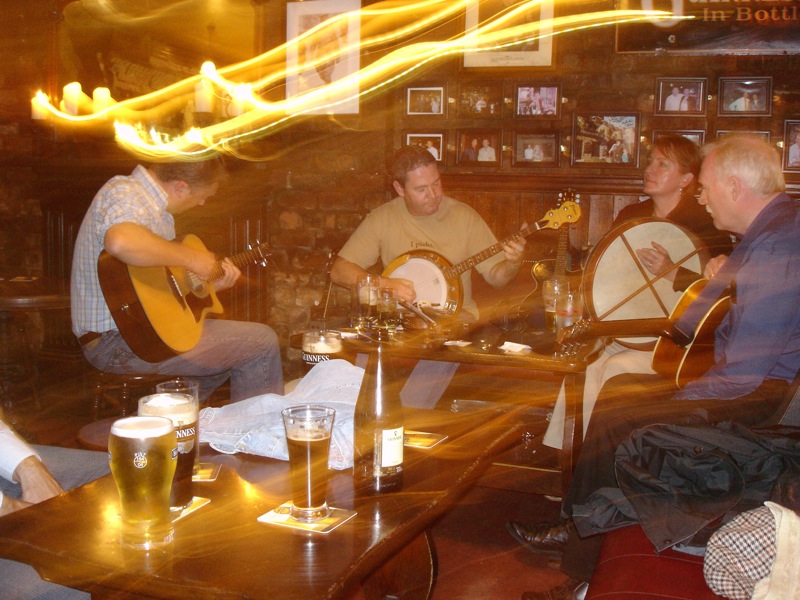 Wherever you find yourself this St. Patrick's Day weekend, I'll be raising one of the 12 million pints of Guinness to be consumed around the world to you and all that is green. Slainte!