Angelo Merluccio is a software engineer who enjoys expressing his creative side in designing and building apps, as well as photography and drawing.
This photograph, entitled "Blinded," is a typical montage of architecture and morality that has evolved around New York City. I enjoy looking for the various contrasts of light and dark intertwined with playful grays. I hope I have touched that same feeling in you as well.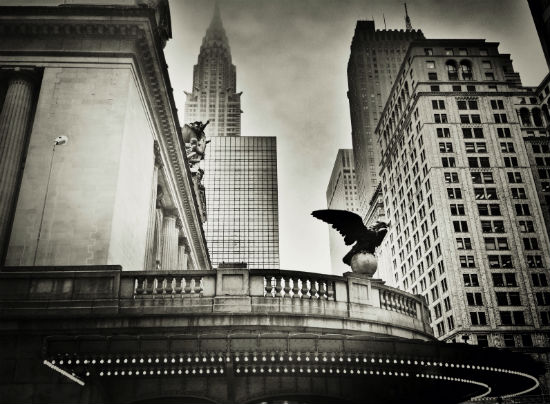 Blinded
Are you 50 or older? Want to submit your own art or photography for consideration? Send us your work at 50arts@huffingtonpost.com. See here for more details.