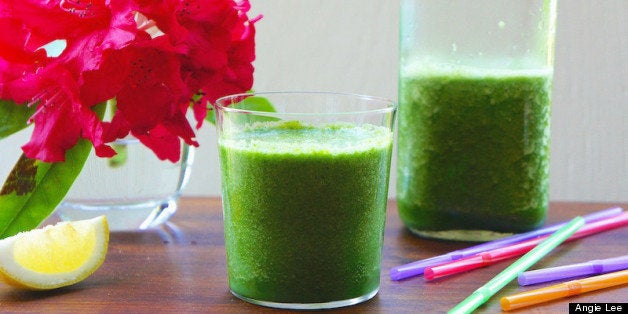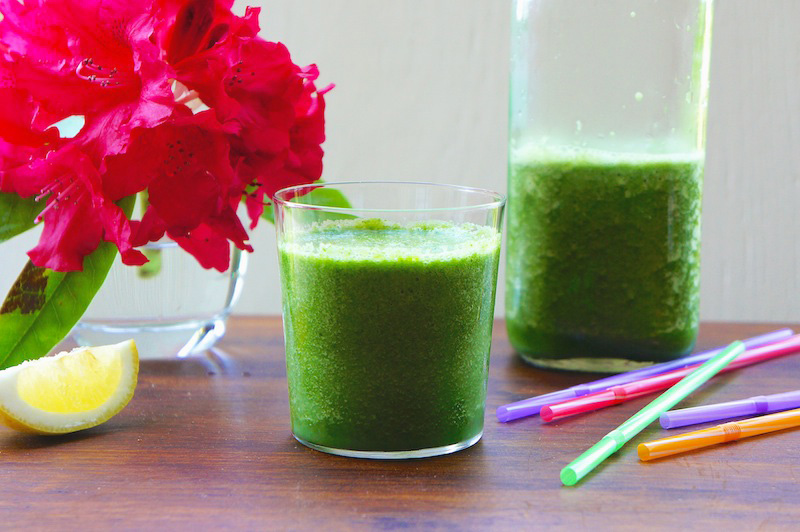 This healthy green smoothie is one of my favorites drink now. It's packed with antioxidants and nutrients, such as Vitamin A, B, C, K, calcium, iron, calcium, potassium, beta-carotene, etc. So, give your immune system a healthy boost with this nutritious and yummy smoothie.
1 Ripe Banana, frozen
1 Granny Smith Apple, cored and chopped
ᅡᄑ Bunch Kale (about 4 leaves/slightly more than 2 cups (packed)), chopped, center ribs, and stems discard
1 Tbsp Chopped Ginger
2 Tbsp Lemon Juice
1 ᅡᄑ Cups Apple Juice
Place all the ingredients in a blender, chop, and blend until smooth. Serve immediately.