It's a little ironic that at this time of year when cool air makes us all walk a little faster, feel a little more energetic, that it's also the time of year ... to get stuck behind the school bus. Whether you have children in your home or not, it always takes a few weeks to readjust to the community wide changes that back-to-school brings us.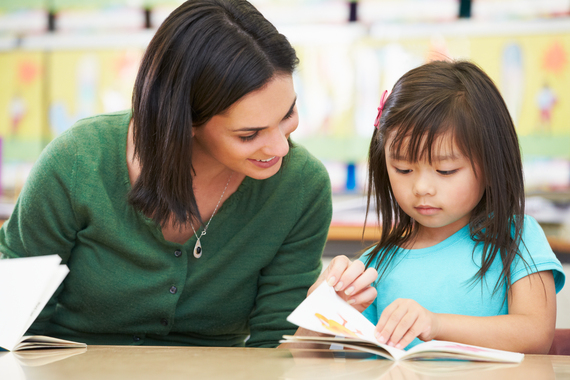 Education starts with reading.
Former UN Secretary-General Kofi Anan said, "Literacy is a bridge from misery to hope. It is a tool for daily life in modern society. It is a bulwark against poverty, and a building block of development, an essential complement to investments in roads, dams, clinics and factories. Literacy is a platform for democratization, and a vehicle for the promotion of cultural and national identity."

Unfortunately, literacy isn't as universal as we would hope and many people miss their opportunity to share their something special because they don't have a way to share it.
My friend Kali Woodward's son had trouble with his reading in second grade. He decided to home school for a year to help him with his reading. In the process, he developed his own system he calls the 'Phonibet'. Now he's the founder and director of the American Youth Literacy Foundation. "At the core of our foundation's reading curriculum is the Phonibet, a 26 symbol supplement to the English alphabet that associates child-friendly and easy to remember symbols with the many "phonemes" (sounds) of the English language that are not specifically attributed to a single vowel or consonant." The foundation's volunteer tutors are students, grade 10 -- college undergrads who teach younger children the simple rules of associating letters with sounds and blending sounds together to make words.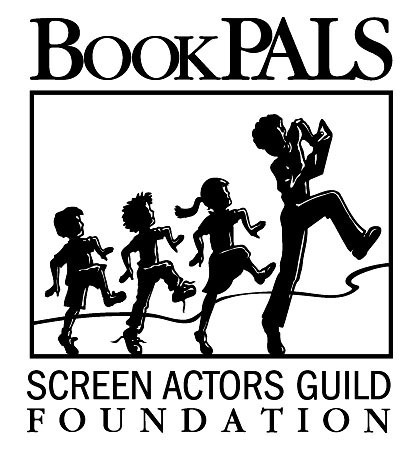 Success in reading comes more easily when the kids are excited about it and I thought the BookPals program was a great idea. Sponsored by the Screen Actors Guild Foundation, "BookPALS was founded in 1993 on a clear premise: children must be exposed to the magic of books to develop a love of reading. The research shows that one of the best predictors of children's success in learning to read is being read to aloud." So BookPALS brings in actors of all ages read to children in classrooms, shelters, hospitals, museums, and special event venues -- reaching over 60,000 children monthly.
The research shows that when you educate a woman, you educate the family. That's why World Literacy Canada has joint programs in India and Nepal. They provide literacy and math to adult women who lack formal education. At the same time they offer pre-school classes, introducing reading to their children. By making it a family affair, the importance of literacy is seen by the entire family. Back home in Canada their programs are focused on fostering a sense of global citizenship in children. They sponsor the annual Write for a Better World contest for 5th to 8th grade student.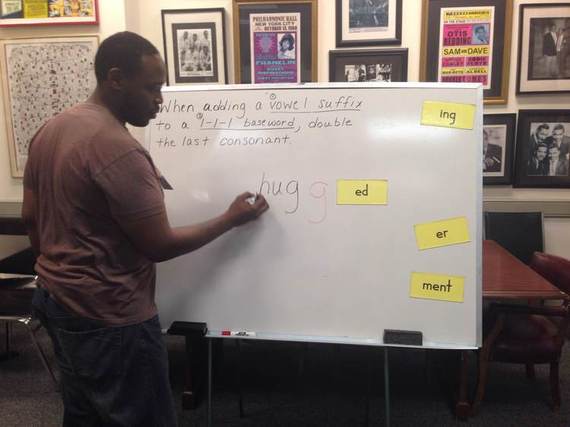 Unfortunately, children and people from developing nations aren't the only ones who need literacy support. Imagine trying to navigate the adult world unable to fill out a job application or to read an email or to understand the instructions on a prescription bottle. Groups like the Washington Literacy Center of the District of Colombia work with the 90,000 estimated functionally illiterate adults that live in the US capitol city. 90,000 in just 68 square miles seems like so many to me. The Literacy Center is dedicated to providing those adults with the ability to function in our reading-oriented society, enabling them to find better jobs and create a better life for themselves.
This is just one example of the many, many adult literacy groups out there. There are so many that the Dollar General Literacy Foundation provides funding to other non-profits that support literacy and basic education. The Foundation was established in honor of Dollar General Founder J.L. Turner who had to drop out of school when his father was killed in an accident and never got above a third grade education. He didn't let that stop him from building a very successful business, but how many more opportunities could he have had if he had a better basic education?
So take a minute the next time you're stuck behind that school bus to be thankful that you can read and participate in our society fully. Make time to read to children. Consider volunteering for the adult literacy program in your area. And read something fun, just because you can.
"A good head and good heart are always a formidable combination. But when you add to that a literate tongue or pen, then you have something very special." -- Nelson Mandela