"Never dreamed that he
Would be gone from me"
That lyric is more than just a beautiful line in a poignant song; the words by Luther Vandross in "Dance With My Father" are a stark reminder of a gaping hole for many brides-to-be faced with a wedding day formula heavy with father/daughter traditions.
When I took to the aisle three years ago, there was one thing I couldn't make perfect. No planner could take care of this one, and no amount of money could fix that the first most important man in my life would be missing.
Being about family and union, weddings, undoubtedly, magnify the loss of a parent.
Even still, more daunting for me than the sheer emotion of missing him on such a special day was the planning. From the dance to the walk down the aisle and even the invitation, weddings are packed with traditional elements that involve our dear fathers.
My solution: Break from tradition. More than that, celebrate being free from it. Without wedding rules, your day will be unique and truly you.
So with Father's Day here, spend time remembering your loved one and brainstorming uplifting ways to honor him. Nothing will change the fact that the day will be missing a loving face, but you can still love your day.
Need some inspiration? Here's how I broke tradition to honor my father, preserve my heart and surprise our guests.
1. The Invitation
Including a deceased parent on an invitation is a Google nightmare. I wasted countless hours of wedding planning time reading up on what I should do. What did the experts say, what were other brides planning, what was appropriate and why? By the end, I was caught in an Internet information barrage. I had no answers, just the beginnings of a bridezilla moment.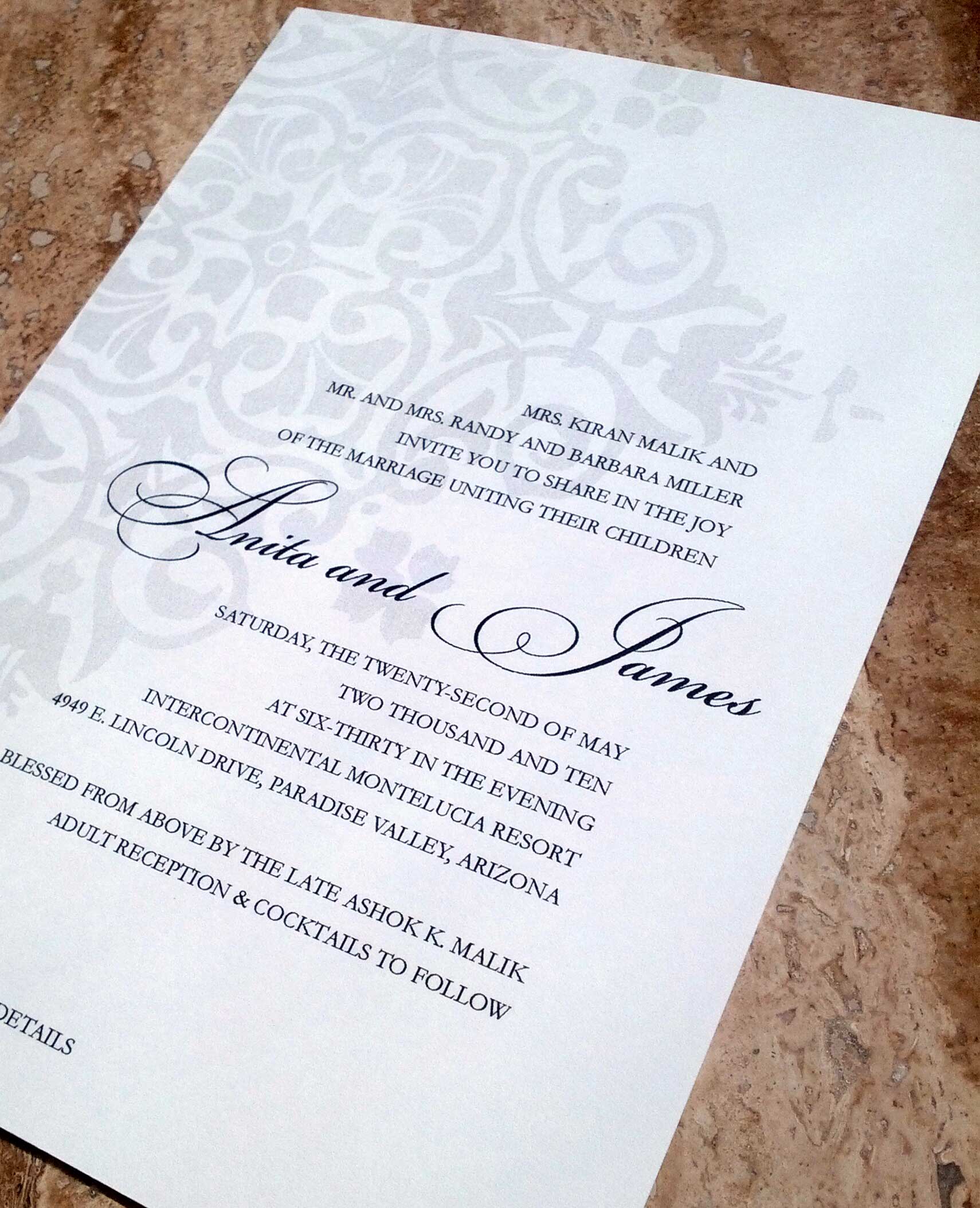 Nothing felt right. I didn't want my invitation to start with the downer etiquette dictated. If I followed the rules, guests would first read my mother's name followed by "and the late Ashok K. Malik." Sad, and how does the word "late" alone pay proper tribute?
My soon-to-be-husband made a wise suggestion, "If you are frustrated, do something different." Well said.
Our invitation began with my mother's name and my inlaws' names requesting guests' presence, but at the end, one simple line was added "Blessed from above by the late Ashok K. Malik."
Despite breaking all etiquette rules, the invitation was praised by guests and family members touched by the message. Best of all, I felt my father was a part of the love those cards shared.

2. Down the Aisle
This one is simple. Choose whoever YOU want. Some cultures have traditions on who should do the honors if not the father, but those "rules" don't take your heart into consideration.
Think of who is the next most important man in your life. Who has been there, protecting and guiding with unconditional love. For me, it was my brother.
3. The Dance
From simple to difficult. Your best solution with this tradition depends on your emotional strength. I wanted my groom to have his special moment on the dance floor with his mother, but I didn't want to feel the pain of missing out.
So we orchestrated a surprising reception entrance that not only wowed guests, but it also protected me emotionally and gave me a virtual dance with my father.
My groom entered solo, to the surprise of guests, while our Master of Ceremonies made some jokes about me still primping or getting detained. They immediately began the mother/son dance, while I was out of the room. Then, a short video tribute, in which I voiced a special message to my dad, was played. With the lights back up, I made my grand entrance in style and shared the first dance with my new husband.
Guests loved the unexpected nature of our reception, they were moved by our video tribute and friends adored how I had my very own diva moment with the solo entrance.
Bottom line, we completely mixed up the reception formula to fit our needs. Throw out the rulebook and throw the celebration you feel best about.
I admit I still get teary eyed when I hear "Dance With My Father" and when I witness a bride take a twirl with her daddy, but the tears are because I miss him not because I missed out on my day. I will always treasure the place we created for my father at our wedding, and all it took were a few laughs in the face of tradition.