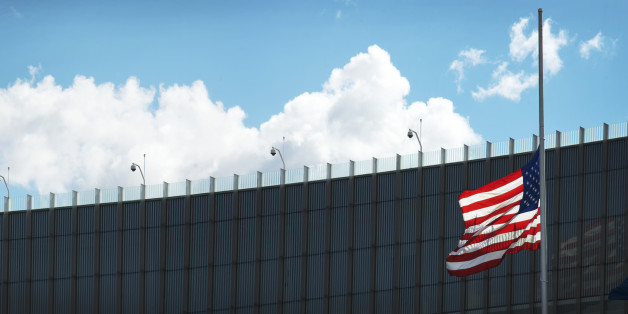 Children have been all over the news, and for the wrong reasons. Three missing Israeli teens were found dead in the occupied West Bank, sparking the reprisal killing of a Palestinian boy who was burned alive. Reports of tens of thousands of unaccompanied children arriving into the U.S. from Central America have dominated the media as politicians and the public grapple with how we as a nation should respond.
I did not make the connection between the two sets of tragedies until I read a short piece entitled "The New Way of War: Killing the Kids." The notion that children are increasingly not only collateral casualties but also targets of war was amongst the findings in the annual report, "Children and Armed Conflict," recently released by the United Nation. Examples provided in the U.N. report include the kidnapping of schoolchildren in Nigeria, children being used as human shields in Syria, and the killing and maiming of youth in the ongoing Israeli-Palestinian conflict.
The Central American countries from where most of the recent unaccompanied minors entering the U.S. began their arduous journeys -- El Salvador, Honduras and Guatemala -- are not in the U.N. report. But there is ample evidence to support that many of them are in a similar situation of targeted violence. First, mainstream media and human rights organizations report that children from these countries are on the front lines of gang violence. Gangs are in schools and on the streets, targeting boys for recruitment and girls for "sexualized killings." A Washington Post article quoted a young boy interviewed by the Women's Refugee Commission: "In El Salvador, there is a wrong -- it is being young... It is better to be old."
Then there are interviews from the children themselves:
After interviewing more than 400 children who successfully fled their home countries, the UNHCR [United Nations High Commissioner for Refugees] found that almost 60 percent of children had legitimate claims to seek asylum in the United States. Most were escaping recruiting attempts by violent gangs who forced participation or threatened the entire families of children who refused.
Which is why the U.N. is advocating that these Central American children arriving into the U.S. be treated as refugees. Even the Department of Homeland Security acknowledges that they are "com[ing] from extremely violent regions where they probably perceive the risk of traveling alone to the U.S. preferable to remaining at home."
Yet, some politicians seem to be simplifying the dire reasons for these minors' migration, attributing it to a rumor that they would receive permission to stay and blaming their parents for bringing them here unlawfully (some are coming to unite with their parents, which is a related but also separate issue concerning our broken immigration system, but more than 60 percent do not have a parent in the U.S.). The government's response to these children has been considerably more punitive than humanitarian, by focusing on detaining and quickly processing the young arrivals -- the latter is not necessarily punitive, until you put it in the context of White House advisor Cecilia Muñoz's remarks doubting that most can make a case to stay, and that children as young as ten years old have had to appear in court without a lawyer.
I have been representing indigent immigrants for the better part of my career, and so have witnessed many wrenching situations that are almost impossible to solve. This is not one of them. We know that children are increasingly the targets of wars across the world. Some of them are coming from neighboring countries into the U.S. to seek refuge. They are youth who can integrate into and contribute to our society. We should at least give them a fair chance to make their case.