Is this the time I vanish, never to be heard from again?
It's 9 p.m., pitch black outside and I'm riding on the dashboard of a public bus on my way from Rwanda to Tanzania. All the seats are full and they are potato sacks in the aisles so the dashboard was the only available "seat."
We were supposed to arrive in during daylight hours but schedules are loose guidelines here. My GPS is anchored firmly at hope. Hopefully, I end up at my destination.
For the 20th time this summer I think to myself, if something happened right now and I vanished, no one would be able to find me.
I've had dark, despairing moments during my travels over the last three years, but I've also had unspeakable highs. Each time I embarked on a new trip, my beliefs about how the world works and what's possible in this lifetime are irreversibly shaken. There's no way that I can stick my head back in the sand and live an unremarkable life.
6 Reasons Why Once You Backpack, You Never Go Back.
1. I was surrounded by people who were doing life differently. Everywhere I turned, there were career renegades, lifestyle entrepreneurs and fascinating locals. Many of these people became my close friends and allies as we openly shared our life stories and insider travel tips.
Their lives were as colourful as the coral reefs that we dove to see together. There was the guy who quit his cushy job in finance and travelled the world as scuba diving structor, the lady who quit her job at high fashion house in Paris to backpack and the Spanish kid who spoke fluent Swahili because his parents built their tourism business why commuting between Spain and Zanzibar for the last decade.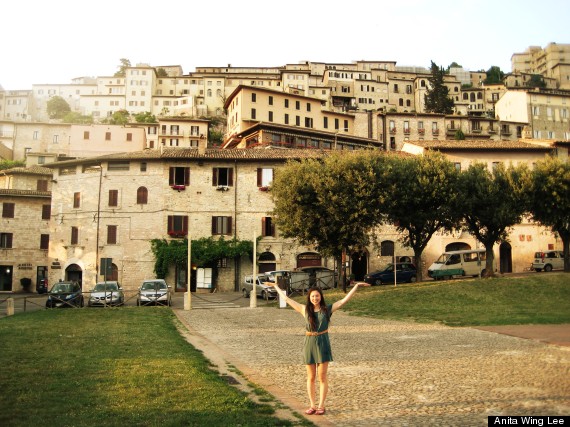 How can know such people and pretend that I'm content to get a job, work my way up the corporate ladder and go on all-inclusive vacations my whole life?
Sure, I don't have access to fancy blenders and premium toilet paper when I'm traveling but the trade-off is that I have a life of adventure, surprises, magic, new friends and freedom.
2. If I really wanted to go somewhere or do something, I can find a way. I've visited places that seemed like far-fetched goals just a few years ago. I'm in my early twenties and I've already been to the Greek Islands and Bali -- both places that I thought I wouldn't get to visit until my thirties. It all started with short, tiny trips and small actions in the direction of my dreams.
3. The only things I need are passion and ambition. Passion to savor every moment and ambition to work towards my next destination. Everything else in my suitcase is extra. On my trip to Italy, I lived out of a small backpack -- not a 60 litre backpacking clunker, but something the size of a schoolbag -- for nine weeks. Clearly, there is frivolous junk I can live without and still be blissfully happy.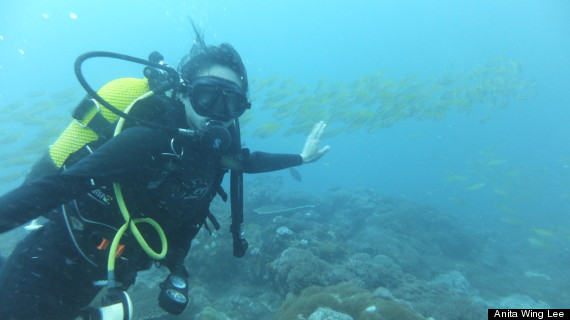 4. The stories are seared into my brain. When I began to travel blog, I realized that I could never fully capture the experience of travel for others. No movie or blog post can replace what it's like to meet someone in person, hear their story in their voice and feel their energy.
I remember the fresh tropical fruit and exotic instant coffee I was eating as the owner of an eco-lodge tucked deep in Panama told me about how he sailed from America to Costa Rica. His story stuck with me. Now whenever I see an old man begrudging making it through the work day, I wonder if he's ever heard stories like this. If he had, maybe he would be eating coconuts in Panama too.
5. Even when I thought I was flying solo, help found me. Supporters and guides always showed up in mysterious ways. On that terrifying bus ride, a kind man helped me find my bags and transfer to another bus (this one finally led to my destination. The dozens of big-hearted, full-time travelers I've personally met are only the tip of the iceberg. There are hundreds of thousands of them out there.
When I'm on the road, I always find a kindred spirit willing to point me in the right direction if I get lost. The same thing is happening to me now as I follow my dream and build my business. I've learned to trust that things will always work out. I can't always control the outcome, but my job is to go for it and enjoy the ride.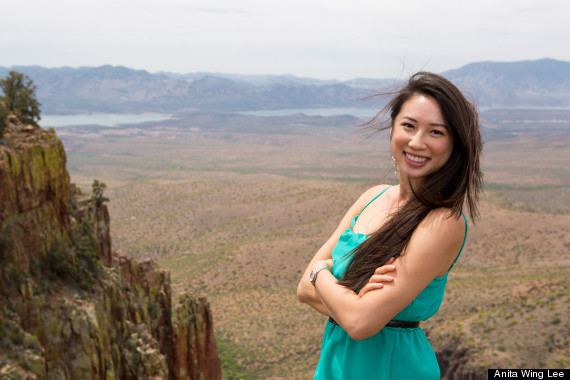 6. I only have today and I resolve to make it count. On days when I feel the daily grind take over, I bring myself back to seeing the cobblestone streets of Assisi, Italy for the first time and I can see the streets of my hometown Toronto with fresh eyes. When I remember how every trip comes to an end, I can breathe new life into my senses.
I know what it's like to only have 10 days with this food, this breeze, this language and this place. We all only have this lifetime, on this Earth.
After traveling through over 20 countries during my undergrad, I've heard too many stories and met too many people who followed their dreams of travel to believe that it's impossible. Traveling trained my mind to see everything as an opportunity.
You can never predict where exactly your travels will take you but the most exciting and most rewarding moments happen when you take that leap, book that ticket, take that course, start that business and chase that dream.
Now I want to hear from you!
Have you traveled? How has it inspired you to dream bigger?
How has it made you think about life differently?