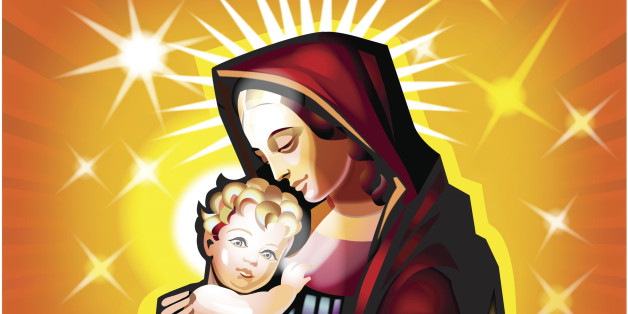 Joseph thinks my "Get 'em clean Nazarenes" hand-washing station is in poor taste. I think touching a savior-baby with donkey hands is in poor taste. AmIrite?
See also: When I politely reminded the Myrrh-man to cough into his elbow instead of all over the son of God.
Joseph practically rolled over Our Savior the other night, and Jesus hates the Moses basket. Now what?
I know it's a little early for a schedule, but how am I supposed to teach Jesus to self-soothe if everyone harmonizes his name constantly?
I need help with my Jesus Burrito. Everything went fine until the nurses left and I had to swaddle Jesus myself. MIL says I wrap him too tight and he'll become bow-legged. (Note: Bow-leggedness does not interfere with Jewish carpentry).
That reminds me. Anyone know if water-walking is normal at 13 days? #NoReasonJustAsking
The Angel Gabriel from heaven came, and neglected to mention anything about stretch marks.
O little town of Bethlehem, away in a manger means we have no place for your casseroles. Love you, mean it.
Hosannah Heysannah HelpMeRhonda: I need a month of Messiah-free sleep, WiFi and a latte. Amen.