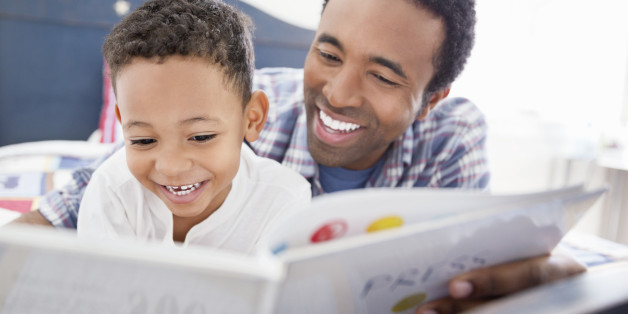 Have you shopped for Father's Day cards lately? I have, and frankly, I'm appalled. In many of the greeting cards available today, dads are portrayed as lazy, disengaged, un-involved, beer-guzzling, flatulent couch potatoes.
These depictions do not reflect the majority of fathers today who are actively involved in their children's lives. They hardly have time to become couch potatoes; they're too busy changing diapers, carpooling, helping with homework, packing school lunches, coaching Little League, attending performances, making dinner, kissing boo boos and reading bedtime stories. These are not the dads of our parents' generation.
I am even more aware of my husband's strengths as a parent lately. He's been working out of the state for the last three months, so I've been going it alone. I have even more admiration for single parents now than I did before. I am reminded daily what great partners in parenting we are. There's no doubt that we parent differently. Admittedly, in our early days as parents, this bothered me. I believed my husband played too rough with our boys, let them eat too many unhealthy snacks, let them get away with too much. But over time, I've grown to accept that he isn't me and our parenting styles aren't the same and we don't have the same kind of relationships with our sons. And that's OK. What's important is that he is a loving, capable father. Like many of his fellow dads, he's a far cry from the incompetent, lazy, TV-obsessed fathers depicted in those greeting cards.
So, let's celebrate the loving, devoted dads in our lives this Father's Day. The partners in parenting, the stay-at-home dads, the single dads, all the fathers who are doing the best they can for their families. Let's honor all that they do, in their way. And if the greeting cards we come across don't adequately express what we would like to say to the special fathers in our lives, let's get crafty and make our own cards this year.