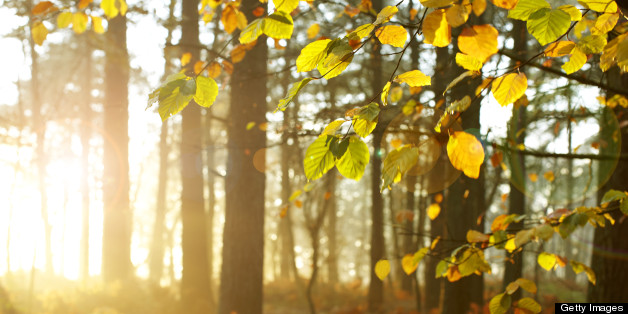 Last night I woke up around 3:00 a.m. and couldn't stop scratching several bites occupying my body. I stayed up for the next two hours finding more and more bites, trying to sedate myself into slumber and hunt for whatever this culprit (mosquito? spider? flea?) was. Leaving my own well being behind (rightfully so as now the mysterious bites have disappeared), all I could think about was how there was no way I'd be able to get up for the early morning workout I'm usually ready and psyched to do to commence the weekend.
I've always been a morning person, but as I've entered a time and place where I want to maximize productivity and get as much as I can out of every day, I find myself more and more fond of forcing myself to wake up on the earlier side. Having been a rower, I did the 5:00 a.m. thing for a couple of years, and I'm not talking that extreme anymore, but I think there's something truly valuable to be said about taking that step out of bed at a reasonably (or comparatively) early hour. For some people this may be every day, it may be for work, for pleasure, for children, and I am one hundred percent on board with that, but for those like me who seemed to revel in the sleeping-in happiness whenever possible, there's a leaf to turn.
As I continue to conquer my inhibiting but not serious insomnia I'm constantly thinking about what's happening the next day, what I should get done, when I will exercise, who I will see, the list goes on. I'm self-proclaimed completely neurotic so this anxiety may not apply to a large portion of those that many of us know, but for folks like me, this is what goes through my head when I desperately try to close my eyes. So, you can imagine how frustrated I was when I wasn't able to sleep last night due to my mystery bites and whatever creature was trying to join me in my bed.
As it turns out, after losing two hours of sleep I could not voluntarily get up to my alarm and decided to let my body naturally wake up several hours later. The day has been fine, but I feel like I missed something that is such an expected part of my routine that, truthfully, makes me feel really freaking good. Regardless of whether the early wake up is to workout or not, and I don't know the science here, but doing something productive as the sun decides to come out, can produce a great sense of satisfaction and excitement for the day, in my experience. Through my past year at film school many prolific and admirable writers of our time have been quoted as waking up as early as 4:00 a.m. and sitting down to write. Four o'clock a.m. may be a bit much for most of us, but as hindered by that initial bout of fatigue as we may feel, the brain is really turned on at that hour.
Just imagine this -- you find yourself waking up a few hours earlier than normal, it's November and the sun has yet to greet the day. All physical forces in your body immediately tell you NO! You can 1) give into temptation or 2) lift that leg up, slide it off the bed, let it hit the floor and touch down to earth. Welcome to the day, welcome to the next 15 to 17 hours of your life. What will you do with them? Now, imagine everything you can do with them! I'm not trying to write some sort of advice, because the truth is, I have no idea if anyone else on the entire planet feels this way, but I think we all need to recognize the beauty of mornings. There's a new time for productivity, there's new hope for what we can accomplish, who we can meet, the errands, tasks, assignments, physical activities we can do.
So recently, mornings have been my thing. I've tried to push through that discomfort (minus my mishap last night) and have found that I am so much happier when I'm able to accomplish so much before the middle of the day. This may be me floundering around in my self-scheduled tasks between years of graduate school, but in having to decide how each of my days will play out, getting a start on that really helps when it comes to dinnertime. Mornings, I've now found, bring me joy, if not in the moment than surely a few hours after I've woken up at least. Maybe mornings won't work for everyone, or maybe mornings are such a burden to some that the thought of them being joyful is repulsive. To that, my inner neurosis that really just wants to feel satisfied, productive, and let's face it, fun, will be on a constant search to carpe diem.