This interview is part of a series on Trailblazing Women role models (Entrepreneurs and Leaders) from around the world and first appeared on Global Invest Her. You have to see what you can be.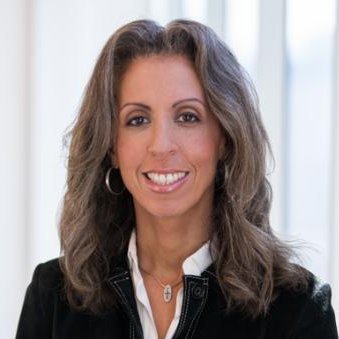 "Find your passion. School and education is about discovering who you are and what your strengths are. It takes a lifetime of learning to know who you really are and what motivates and inspires you. You have to be able to overcome opposition, both inside and outside your company. Keep learning, find the thing you were made to do and pursue it with all your ability".
Lisa Lambert is a vice president of Intel Capital and the managing director of the Software and Services Sector. She also runs Intel Capital's Diversity Fund, with a focus on investing in companies with diverse leadership such as women and underrepresented minorities. This supports Intel's initiative to fund $300 million in programs supporting diversity announced by Intel's CEO at CES in January 2015. Lisa is a voting member of Intel Capital's investment committee. Lisa joined Intel Capital in 1999. Prior to that, she held a Product Marketing Management position with Intel's Desktop Products Group with responsibility for the Pentium II, III processor family. Prior to joining Intel, Lisa worked as a software developer (1989-1992) and in strategic planning, product marketing, and sales (1992-1995) at Owens-Corning.
Lisa is on the board of directors (observer) Zend Technologies, Urban Airship, Kaltura, and Fonality and is a director at Brit+Co, Silkroad, and is Founder and Chairman of UPWARD. Lisa has invested in and managed exits from VMware (IPO), Financial Engines (IPO), Kingsoft (IPO), Enjoyor (IPO), Tobesoft (IPO), MySQL (acquired by Sun), DATAllegro (acquired by Microsoft), JBoss (acquired by Red Hat), Accertify (acquired by AMEX), OpenFeint (acquired by Gree), Jajah (acquired by Telefonica), and CPower (acquired by Constellation Energy), among others. Lisa has a MBA from Harvard Business School and a BS/MIS from Pennsylvania State University.
Learn more about the Intel Capital Diversity Fund http://www.intelcapital.com and the UPWARD network at http://www.upwardwomen.org and follow Lisa on Twitter @intelcapital and @UPWARDwoman

Who is your role model as a leader?
I don't have a single role model as a leader. Carol Bartz is a great leader. I admire how she leads, her genuineness about saying what she believes, and her ability to get things done. Sheryl Sandberg is another great role model. She is helping to advance women with her Lean-In Foundation and is leading Facebook's operations as its COO. Warren Buffet and Bill Gates are great examples of professionals that strive for excellence and execute with good character. They are all examples of successful leaders who are living proof that results really matter.
What is your greatest achievement to date?
"From a professional point of view, I am very proud of the larger exit deals I was involved in, particularly investing in VMware prior to its IPO. It was a very comprehensive, visible and important deal."
I am also proud of my work on diversity at Intel Capital and in the non-profit I founded, UPWARD. At UPWARD we grew from 30-40 initial members to nearly 2000 senior women leaders through word of mouth. We attracted 18 inbound sponsors and have great members on an international level.
"My vision is to grow UPWARD into a global network where senior professional women can get resources and advice to help them get to the next level in their careers."
We have launched chapters in San Franciso, Israel, and London and are launching new chapters in Austin, Seattle, and Portland this year and by 2016 we want to double the number of chapters each year moving forward by automating the process (i.e., chapter in a box) and building our team to support our expansion. UPWARD specifically targets women at Director level and above, as it can get harder to advance if you don't network with people at senior levels who can sponsor you, give you advice and leads to help you get to the next level.
What has been your biggest challenge as a woman leader?
Unconscious bias. For example, the idea that as a woman you are wired a certain way that suggests you can't be a leader or you are put in a certain functional area because people don't think you can handle greater responsibilities.
"As a woman leader, you often get 'discounted' before you even start, and the perception is that you don't qualify, that you are sub-par. The way to overcome that is to do an excellent job and be visible at the same time. Men, on the other hand, automatically come in as equals or with a positive impression before they even start."
I find the idea that women are not 'good enough' to be senior leaders has been something that has persisted throughout my career and something I have constantly had to overcome. It is a constant battle, and it takes courage. You have to fight your own inclination to give up and not push forward, overcome your own fears and doubts! You also have to do a great job and outperform your peers. You need to believe in yourself and persevere to get what you want.
How do you grow people in your organization?
I like to give people challenging assignments to stretch them and always set a goal beyond where they are to see what they can do. Do they have the will and energy to put in the effort to excel? Will they raise the bar of their performance or revert to their comfort zone? Everybody has something they can do. You have to find your fit/passion and where you can advance. You can only succeed in a place where you really enjoy what you do, where you have the will to keep pursuing your goals. I also give my team regular feedback, usually immediately, so that they can improve.
If you could do 1 thing differently, what would it be?
I would have started UPWARD sooner, in my 30's.
"As a young woman, I came into my career heads down and was so focused on doing my job. Today, I would advise college graduates to start building their community of colleagues inside and outside their industry from day 1. The latter can help remove barriers for you in the future."
There is no longer such a thing as a lifelong employment so you have to build relationships inside and outside of your company, industry and geography from the beginning of your career. There will come a time when you want to move on to a better place. You will hit a ceiling either having to go around certain individuals in your company or go outside your company. Over your career you are developing knowledge on what are your passions and skills and when you have the insight to build your networks early on, it opens up so many chances to do new things or make things easier in your current job.
What differences do you notice between men and women's leadership styles?
"I don't like to make generalizations, but I notice that women tend to be more participative, engaging, and prudent decision-makers who make resources last longer."
They may not be as optimistic or aggressive as men at the beginning, but they do express those traits at the appropriate time. Women also tend to have a more balanced approach, it's in our nature. It's not better, it's just how we are wired. We tend to lead by engaging our teams and with a clear goal in mind. Men tend to be more aggressive leaders and can reap rewards for it. However, that approach can be risky and that's why you need diversity, to help bring different perspectives to the table, and make key decisions to get the best outcome.
How would you describe your leadership style?
I am a strong, collaborative leader who sets a course, vision and plan to execute it. I like to consider myself a player/coach. I set expectations for my team on how we can achieve that goal and hold everyone (including myself) accountable. I am very structured person. I give specific performance criteria and reward people when they produce great results. I am willing to listen, respond and adapt the plan through inputs from my team. I find you get the best outcomes when the team feels part of the mission and has a voice on how they will execute it.
What advice would you give to your younger self?
I would tell my younger self freshly graduated from college " expand your network, don't just do your job". I was always a great student, and I would have told myself to have more fun!
"I was very work/results oriented even then, so I would tell myself 'relax, enjoy yourself - it's a journey. It's a marathon, not a sprint. Make time for the things you enjoy and the people you love'."
What would you like to achieve in the next 5 years?
"I would like to have success with the Diversity Fund and have a number of great investments and exits. I would like to see the companies themselves invest in diverse teams and see more inclusion so that we no longer need a diversity fund. Now that many people are investing in diversity, everybody has an opportunity to be successful."
On a personal level, I want to see my children grow up, have a great education, play, relax and build great relationships. I would like to see my marriage grow, thrive and mature. I want to continue to contribute to society and see more women in leadership in all fields. It's not 'us' against 'them'. Approximately 30% of the United States is hispanic and black . When they feel embraced and have the opportunities to succeed and achieve their best, the pie gets bigger and we can all have more success.
3 key words to describe yourself?
determined
focused
disciplined
For other interviews with Trailblazing Women leaders on Huffington Post Read More Here
Follow Anne Ravanona at @anneravanona, and check out other interviews in the Trailblazing women series on Global Invest Her blog
Learn more about Global Invest Her www.globalinvesther.com