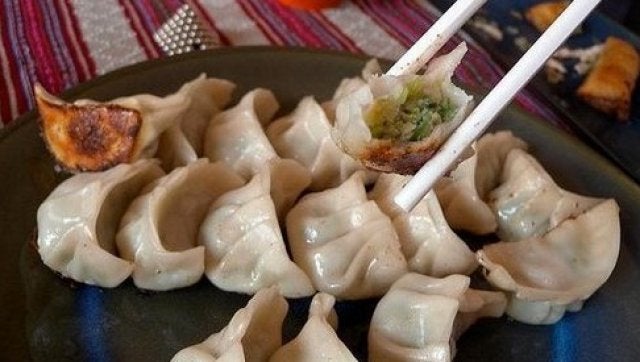 It came to me last year in waves, like visions to St. Hildegarde of Bingen.
Tasked with clearing out the contents of a distant house whose owner had recently died -- a job that would take weeks -- I realized that its kitchen lacked sharp knives. Beyond cold cereal and salsa, stirred together in big bowls, its late owner seldom ate. Neither the oven, dishwasher nor garbage disposal worked. Only one burner was operational, but had to be ignited with a match, a process that has scared me ever since I watched a kitchen burn in 1981, taking with it seven cowboy-shaped oven mitts.
The fridge worked. And the microwave. Strip malls containing supermarkets, fast food and Chinese restaurants were blocks away. After a day spent lugging furniture, a thought entered my mind that almost never entered it at home: Get takeout. Or have food delivered. One call and, over hill and dale, it will come.
In sudden ecstasy, I imagined something like this:
I had cooked dinner virtually every night for decades, churning out chili, omelets and fried rice. My husband praised it graciously, but it was plain. Not pretty. Nothing I dared serve anyone else. I never brought my own cooking to potlucks. That's what frozen pies are for.
Night after night for all those years, I had removed things from my fridge, cut them and placed them into pans and plates. I followed recipes. I would have said I was neither happy nor sad. I would have said cooking was slightly more fun than tying my shoes, slightly less fun than shaking out a rug. I would have said I cooked because omelets are easy, because I feared looking idle, because cooking is cheaper than going out, because chard grows in our backyard.
I knew people who loved to cook. My friend Sarah called squid and peppers sexy before slicing them. Others could talk about butter for hours. I interview chefs nearly every week, for work. Some of them say "fresh" and "veloutᅢᄅ" in a certain rapt, thick-throated way.
But in that distant house, with its half-broken kitchen, I thought: Hey. I could cut up something from Safeway with a dull knife, or -- get takeout.
That first night, it was chow mein. The next, tacos. I found a Fresh & Easy superstore one mile away whose gourmet deli sold half-price day-olds at dusk.
Spooning up butternut-squash soup one night, I realized in a dazzling final flash: I hate to cook. I hate handling wet food. I hate loud pans, hissing oil, the arithmetic of measurement. I hate seeing ingredients: raw, pale, separate and scattered. I hate all of this and always have. I do not want to be the one who cracks the eggs or wields the heat, who brings meals into being like some alchemist or doula. I do not want to see my meals before they are meals.
This shockwave hammered me with horror, fear and shame. I live in a food-obsessed town. I write about food. Realizing that I hate cooking was like realizing, while sailing on the open sea, that you hate boats. But then it settled on me with that silken sense of things you know are absolutely true.
I can't get takeout every night. In this economy, who could? But ever since the Butternut Apocalypse, I have been living my truth, one burrito at a time. Because I do not drive, I walk from my house to and from the Fonts of Takeout. Strenuous, because I live up a hill, this hike is a ritual more spiritual and sensual than cooking ever was.
In a crowded world, everything becomes a kind of contest. We often hurl ourselves into habits, careers and activities we do not even know we loathe, but do this because we are afraid to fail and be identified as freaks. I used to cook in order to prove that I was -- not female so much as capable, as not-one-who-must-be-served: as a non-stupid resident of 21st-century Berkeley, where radicchio rules and confit is king.
But hey. I hate to cook. And I don't have to. Others can. Entire companies exist to cook for me, for you. Regular takeout is great. But there's more. San Francisco's Luella Restaurant offers a three-course dinner-for-two takeaway program called "luella in a bag." Menus change weekly; this week it's short-rib lasagna, watercress-gorgonzola salad and olive-oil apple cake with brandy caramel and chantilly cream. Some companies, such as Home Bistro and Jessie et Laurent, make and deliver to your door entire gourmet meals. The latter, a husband-and-wife outfit, recently celebrated its thirtieth anniversary: This week's menu includes zucchini terrine, coq au vin, tofu-penne puttanesca and Niman Ranch beef stew.
Look, here comes Gustav with my lunch!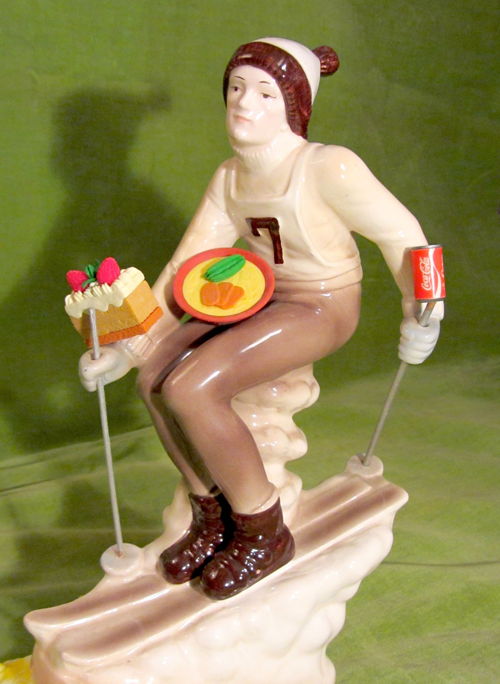 Thanksgiving approaches. Restaurants and supermarkets prepare full holiday meals and package them for takeout so that we who hate to cook can heat and serve them at home -- or, heck, in caves or on the beach. In my area alone, all five Andronico's Community Markets offer four different types of heat-and-serve Thanksgiving meals, feeding up to ten people; the eight-course vegan package features an en-croute Field Roast "roast." All nine A.G. Ferrari stores offer eleven-course Mediterranean-style Thanksgiving feasts, whose transcendently spicy cranberry-and-Zinfandel sauce, sumptuously earthy Brussels sprouts with pancetta in sherry-shallot vinaigrette and richly aromatic almond cake with pears and amaretti are depicted below:
If I wanted to pick up a seven-course heat-and-serve holiday dinner after my next round of golf, the Restaurant at Wente Vineyards offers two luxurious varieties, one starring salmon, the other starring Certified Angus prime rib. Chef Michael Koenig at San Francisco's Aurea Restaurant has devised a Thanksgiving takeaway meal neatly packaged and scalable for gatherings of all sizes. That's just a few examples. And that's just in one area.
Hating to cook is not politically correct. But paying others to do it for me -- although admittedly I'm cheap -- is good for the economy. It helps to support local businesses and keep people employed. So I'm saving America, pancake by pancake. What says "comfort food" better than something someone else made? Plus I tell myself that, if they cook for me, they care.
All images photographed by Kristan Lawson and used with permission.