It was a blazing blue-sky day one week after my first birthday after my mother died. I set out to walk two miles across town. Reaching a treeless stretch where logically one would select the shady side, something else made me pick the sunny one.
My neck feeling on fire and traffic roaring in my ears, I happened upon a deserted bus stop. No one was in sight. But a grocery bag stood pertly on the bench. Clearly someone had shopped, walked one block to the stop, then when boarding the bus forgot the bag. All public-transit riders have made this mistake.
Something told me not to see what was inside the bag -- yet. Not one to waste found groceries, I made totally certain that the bag had really been abandoned, waving it around a while in case someone came running up from, say, behind the gas station nearby yelling, 'My food!'
When no one came, I walked away bearing the bag. Reaching a shady place, I looked inside to find a bag of donut peaches and a sealed packet of Medjool dates.
Mom always gave me Medjool dates for my birthday.
This was her ritual. Whatever else she sent me, Medjool dates came too: thumb-sized, their dazzling honey-sweetness hidden inside skin whose color and crunch evoke, with every bite, cockroach wings.
Of all things to find on a bus bench right after my birthday, of all things. Coincidence? No. Gift.
Recently I wrote a post asking whether our favorite foods, especially our favorite comfort foods, might be holdovers from previous lives. Did you come into this world craving the chuckwagon chili you last cooked as a Wild West cowboy or the kimchee you craved before your house collapsed on you during the Korean War?
Wanting to know more about this topic, I interviewed Dr. Julie Beischel, who is one of the world's few scientists now seriously studying parapsychology and the possibility of life after death. After earning her Ph.D. in pharmacology and toxicology, Beischel served as the University of Arizona's William James Post-Doctoral Fellow in Mediumship and Survival Research. A member of the Parapsychological Association and Society for Scientific Exploration, she is co-founder of the Windbridge Institute, an independent research outfit whose experiments into soul survival are conducted under the strictest methodologies.
Does some part of us survive to keep on thinking, loving and growing -- even after we die?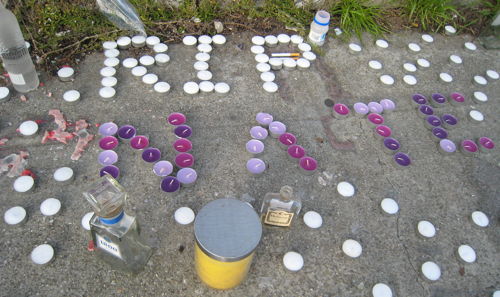 It's too soon to know for sure, Beischel asserts, "but that is the way the data are pointing."
Deprived of (or freed from) our bodies, do we still think of food? Beischel says yes.
"When I perform research readings with Windbridge Certified Research Mediums -- WCRMs -- spontaneous references to food are fairly common. Often, when receiving information about food from a discarnate" -- that is, a dead person -- "a WCRM may even experience the smell or the taste of the food."
So if, for example, Uncle Joe wanted to contact Aunt Jane through a medium, he might make his presence felt by filling the medium's mouth with the flavor of his beloved caramel corn.
"Discarnates will talk about missing certain foods or drinks," Beischel adds. During readings, alleged spirits allegedly report that they "miss everything from cookies, pasta, fresh homegrown tomatoes and pistachios to coffee, chocolate, and beer. It is unclear if they actually miss those foods or are just trying to convey how much they liked those items in order to identify themselves.
"A discarnate may also reference food shared at family gatherings since his or her death, like wedding or birthday cake or candy canes," to let surviving loved ones know that she or he is still around -- and still watching them.
Sometimes, she says, mediums describe seeing discarnates offering their living loved ones meaningful food items "like a box of chocolates, as a metaphorical gift from the other side."
When we are gone, ye shall know us by our Butterfingers, our chuckwagon chili and our Medjools.
Images courtesy of Kristan Lawson.