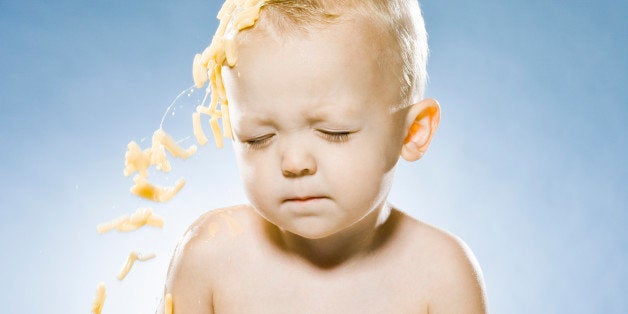 Elegant grownup food intimidates me.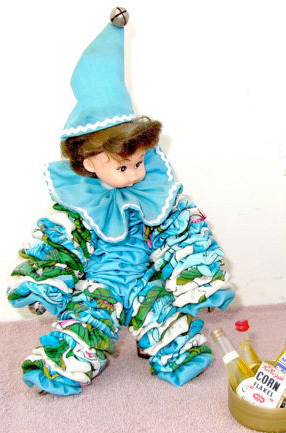 I'm a twisted victim of arrested development or I am graced with eternal mental youth: In any case, quail makes me quail. I am the one whom others tell: Grow up! They have been saying this since I was 12. Thus far, no luck.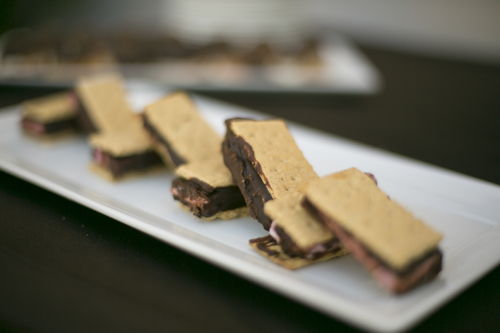 I try. And life has thrust upon me adult tragedies along with adult joys. And yet. Time and again I find myself transfixed by plastic jack-o'-lanterns, glitter glue, s'mores, and movies in which Hayley Mills portrays plucky Catholic-school girls or preteen twins. I try to act adult, but as I hear my voice saying Of course and Really? I just want to squirt myself with Silly String and hit the Slippery Slide.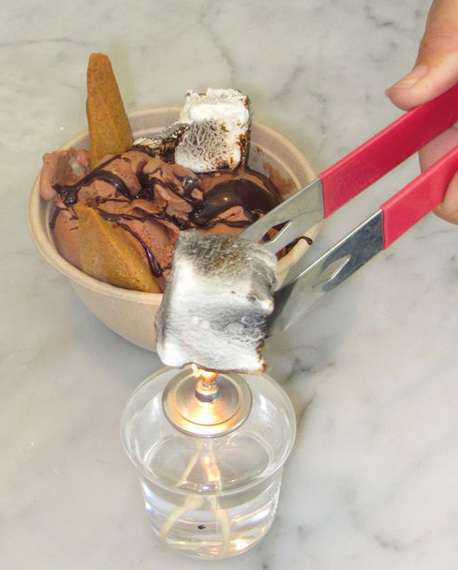 And this applies to eating too. While I admire the expertise of master chefs as I admire the ouevres of, say, Shohei Imamura and Rumer Godden (shucking grown-up mask, having written this), I am often puzzled by their works of culinary art. Perplexed, as a Hayley Mills girl would be upon encountering, say, butterscotch bone-marrow spheres or yuzu-eucalyptus foam, I sample them. But I am also often hesitant, afraid to show how much I do not know. Do we have culinary ages just as we have physical and mental ages? If so, mine is nine.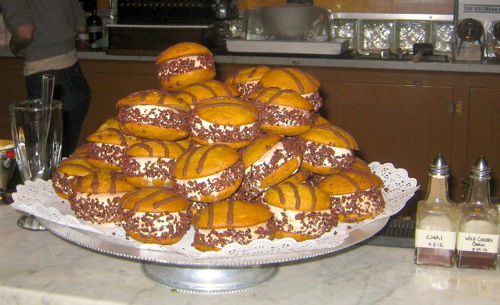 More of us are like this than realize it, I think: happiest with our childhood favorites, but sometimes shamed into ordering thrush mousse. Admit it: Fancy grownup food in all its dire, costly, showoffy urgency sometimes puzzles, scares and/or depresses you. We are the childlike diners: not childish but childlike, relishing the basic and the filling and the unsurprising and the satisfying and the salty-sweet. Which is to say: Relishing relish. Rise up, childlike diners. Fear no more.
Arguably unacceptable in intellectuals during this era of springbok-cheek custard, our approach to food is as different from occasionally desiring comfort foods as dyed blonde hair is unlike natural blonde: Being a childlike diner is neither a personality flaw nor a quirk nor a mere emergency measure. It is an orientation, a permanent trait of which we might as well be proud.
A backlash is afoot, evinced by the sizzling success and rapid expansion of dishes, restaurants, chefs and chains that dress up childhood faves in grownup clothes: respectable, sustainable, diverse and even gourmet clothes which thankfully restore our right to love these foods in public without being dismissed as jejune, unadventurous and/or low-brow (translation: fast-food fans).
This thought struck me during dinner last week at Eureka!Burger in Berkeley. It's the tenth full-service restaurant for the four-year-old SoCal-founded family-run chain, which plans to double those locations in the next two years.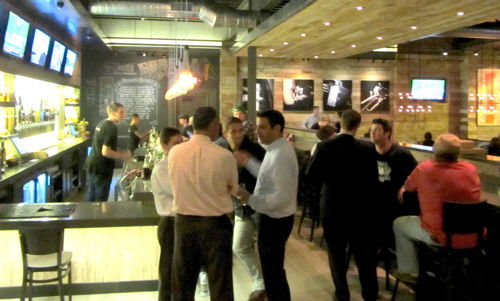 In Berkeley -- the almost unbearably pretentious birthplace of California Cuisine -- E!B has been packed every day since it opened two weeks ago. Is that because, even here, lotsa folks just want burgs: beef, bison, beet-bean veggie topped with bacon, blue cheese, vodka-flambᅢᄅed capers, Cheddar, jalapeᅢᄆos, fried eggs, Bermuda onions and/or fig jam and served bare, bunned, tortilla- or lettuce-wrapped?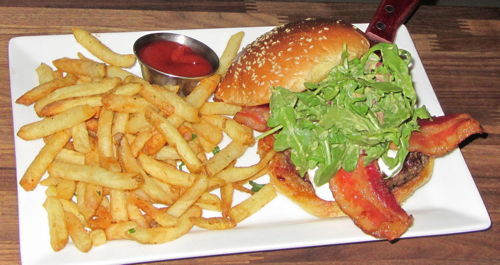 Is it because Lollipop corndogs (plump Polish-sausage bites fried in brown sugar-cornmeal batter, served with spicy mustard, honey-fortified ketchup and IPA-Cheddar sauce) appeal to our collective, octopus-gelᅢᄅe-rejecting inner child?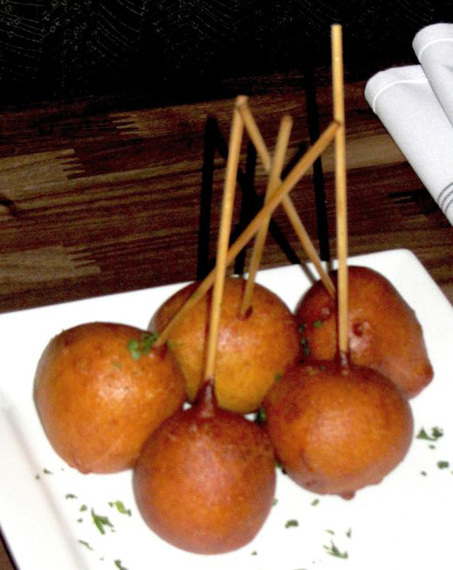 Is it because (knowing how many childish diners are of legal drinking age) E!B's founders cleverly made their burger bar a burger bar, offering dozens of craft beers and whiskeys, all of them -- like everything else about E!B -- American-made?
But this is not the only place. The childlike-dining revolution is roiling on battlefields such as SF's Belly Burgers, Oakland's mac-and-cheese-only Homeroom Restaurant, in the rising hipster-chicness of beer milkshakes and the new ubiquity of Peeps, Pop Tarts, marshmallows, mac-and-cheese, cupcakes and their (a) artisanal facsimiles and (b) other-cultural counterparts. It's a fish-stick fusillade, and we are fully armed.