Thanks to a new law, beach fires in Southern California are rapidly becoming a thing of the past. You saw them in Gidget and other beach-party films. You dreamed of their cheery glow on landlocked nights both hot and cold. But now many such fires are being quenched -- for good.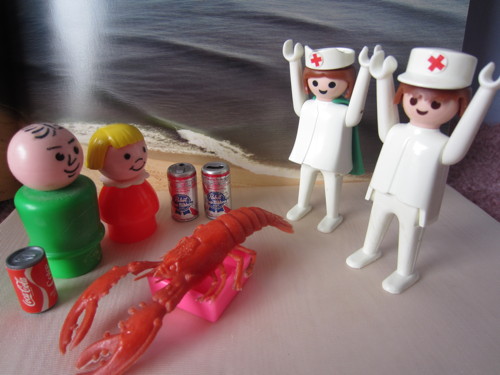 Voted into law last Friday by the South Coast Air Quality Management District, these new regulations vastly expand the required distance between fire pits on Orange County and Los Angeles County beaches and the distance between fire pits and homes. Fire pits must now "be located at least 700 feet from the nearest residence [and] spaced 50 to 100 feet apart," and all fires are forbidden on all beaches in those counties on smoggy days, according to the Wall Street Journal. Nearly 1,000 fire pits in both counties will be affected. Opponents of this law lament that, in order to meet the space requirements, some pits might be removed.
Spearheading the regulations was a group of elite Newport Beach landowners, who convinced lawmakers that beach-fire smoke is a serious health hazard. When a Republican assemblymember blasts these new regulations as a callow effort "to appease a small group of wealthy landowners at the expense of all Californians" and a conservative blogger rails against "class war" as the "ultra-wealthy" score "a victory in the battle to impose their social preferences on the poor" and "a relentless lobby campaign of purse-mouthed puritans has succeeded in taking yet another chunk of liberty from young working-class people," you know this is an issue that transcends political slant and goes right to the heart -- just as skewers go right through the hearts of corn cobs, hot dogs, tofu cubes, mushrooms and marshmallows around those beach fires we're about to no longer have.
"The air board conducted months of tests near the pits and concluded that beach bonfires emit as much particulate matter per minute as three average tractor-trailer trucks and equal to the secondhand smoke from 800 cigarettes," the Wall Street Journal reports.
Beach fires are still legal elsewhere -- including parts of Oregon, Washington, New York, North Carolina, Texas and even San Francisco, as long as they are confined to established pits. But it's a highly regional issue, so will the SoCal beach-fire ban spur a national trend? Are this nation's clambake days racing toward their final sunset?
The folks in Crisfield, Maryland sure hope not, because their annual J. Millard Tawes Crab and Clam Bake -- held this week -- is a major tourist event now in its 37th year. The folks in Dartmouth, MA sure don't, because their annual clambake -- last Friday was their 28th -- is a fundraiser for the Lloyd Center for the Environment. The folks in Ronkonkoma, NY sure hope not, because their annual clambake, held last Friday, is a new thrill now in its third year.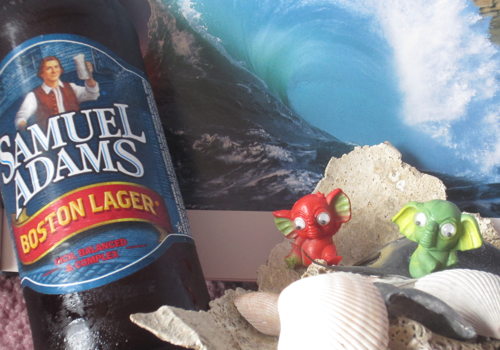 And the folks at Samuel Adams sure hope not, because this summer they've teamed up with Maine-based 24-Hour Restaurant Battle winner and Food Network Star veteran chef Michele Ragussis to create a Summer Ale Urban Clambake kit comprising Samuel Adams Summer Ale, lobsters, clams, onions, garlic, corn, potatoes, chorizo, hot dogs, lemons, spices and seaweed to make beach-cooking easy for beer fans, who can boil the other ingredients in the ale.
"Sam Adams Summer Ale proved to be an incredible flavor catalyst for this clambake recipe, infusing the lobster, clams, meats and vegetables with notes of bright citrus and spicy pepper," Ragussis explains. "A great part of this recipe is that it can be made on the stovetop or beachside, so you can have the New England experience wherever you are this summer."
Even if you're in Orange County.