All those things that everyone loves about the famous, jaded, sea-beaten SF (and more!) can also be found in a fresh, friendly, affordable Midwestern SF: Sioux Falls, South Dakota.
One's hilly. One's flat. Both are beautiful. And you'll never believe how much they have in common.
Forbes has identified Sioux Falls as the fastest-growing metro area in the Midwest and ranked it third in 2015's "Best Small Places for Businesses and Careers" list; USA Today deems Sioux Falls' economy the nation's fourth fastest-rising.
San Francisco is starting to hear footsteps creeping up behind it.
Much of what the City by the Bay is famous for, Sioux Falls has too. Here are the ten most notable similarities: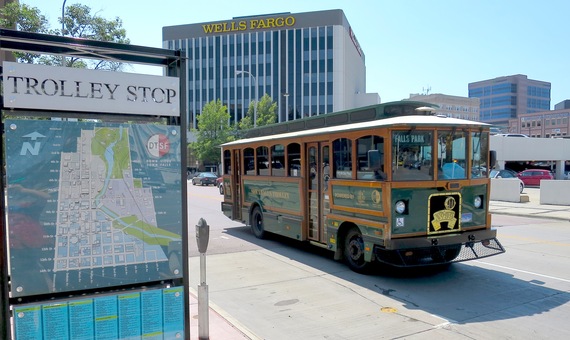 1. Trolley cars. San Francisco's world-famous cable cars run 365 days a year over precipitous hills. Resembling the electric vehicles of the town's innovative 19th-century rapid-transit system, Sioux Falls' climate-controlled, quaint-looking trolleys now ply downtown and beyond from Memorial Day to Labor Day. Do the math: San Francisco's adult trolley fare is $7 for one ride, one way. Sioux Falls' adult trolley fare is $1 per rider, all day.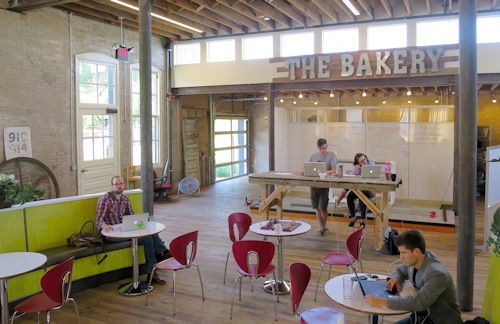 2. Entrepreneurs. The San Francisco Bay Area, which includes Silicon Valley, is teeming with tech incubators -- communal workplaces for startups. Sioux Falls has The Bakery, a vintage bakery converted by local visionaries Brian Rand and Clint Brown into a multilevel, multipurpose incubator that's open 24/7 to members who think, plan, learn, meet and create businesses here in an atmosphere of creativity, collaboration, education, innovation and support. "We like the fact that we can meet different people's needs," Rand says in a panoramic classroom where university professors from over twenty schools remotely teach pro-bono courses in everything from WordPress to yoga to business-plan composition: "They just want to be part of the project," says Brown. The Bakery has drawn attention from politicians such as South Dakota's senator and corporations such as Facebook. "It's an honor to know that outside people are looking at us," adds Rand.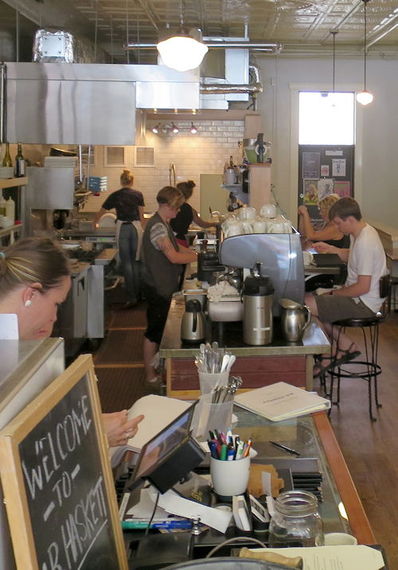 3. Locally roasted coffee. San Francisco has many cafés such as Ritual, Sightglass and Philz that serve their own house-ground javas. Sioux Falls has Black Sheep, served at its own coffeehouse and four blocks away at M. B. Haskett Delicatessen, whose Culinary Institute of America/Hyde Park-trained owner Michael Haskett is a local guy who "moved back to South Dakota because I saw that I could really do something here, and be an advocate for local food producers" such as Black Sheep, whose brew is rich, smoky and intense.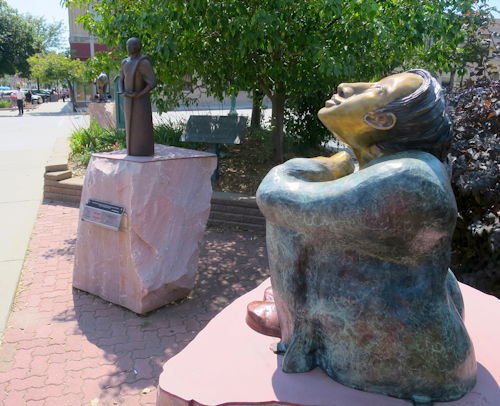 4. Street sculptures. San Francisco has its sleek, gleaming Benny Bufano figures and industrial-modern Vaillancourt Fountain. Sioux Falls has SculptureWalk, comprising dozens of original sculptures loaned by the artists and mounted along downtown sidewalks, where passersby can pick their favorites on conveniently provided ballots. The top vote-getter is purchased by the city and put on permanent display. The nation's largest such exhibition, SculptureWalk boasts a new set of sculptures every year.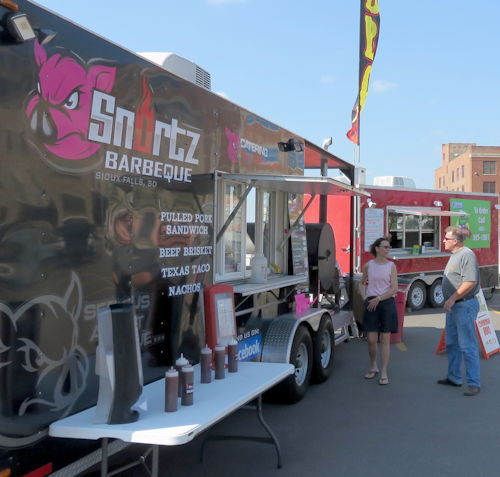 5. Food trucks. San Francisco's Off the Grid food-truck roundup energizes its strong local street-food scene. Food Truck Fridays are a thing at The Bakery (see above) and at events such as Downtown Riverfest (see below.) Beer-battered fish tacos? On the prairie? Step right up.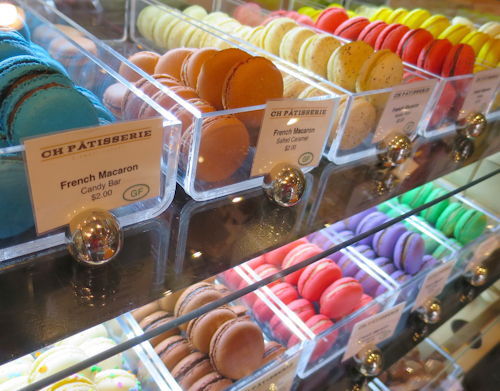 6. Artisanal desserts. Soon after winning Season 2 of Top Chef Just Desserts, Bellagio-alum World Champion Pastry Chef Chris Hanmer opened his European-inspired CH Patisserie in downtown Sioux Falls, which he calls "the Brooklyn of the Midwest." Making chocolate bars, caramels, macarons and gateaux here "is a humbling experience," Hanmer says. "People give me their hard-earned money, saying 'Thank you for coming to Sioux Falls.' I'm the one who should be thanking them." Granted, "we are not ignorant of the fact that we're the only place within 100 miles" that sells sweets like these.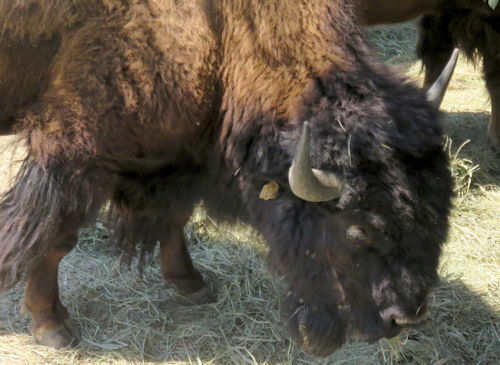 7. Bison. A sturdy herd grazes in a paddock in San Francisco's Golden Gate Park. A similar but closer-to-their-natural-home herd occupies a paddock in the Great Plains Zoo. But Sioux Falls' best-loved bison might be those served in restaurants. M. B. Haskett makes tavern sandwiches, the juicy prairie version of sloppy Joes, with ground bison meat. Beautifully brick-walled, upscale Parker's Bistro puts its salsa-and-chimichurri-dressed buffalo burgers inside potato-Cheddar-IPA buns. If you love eating local....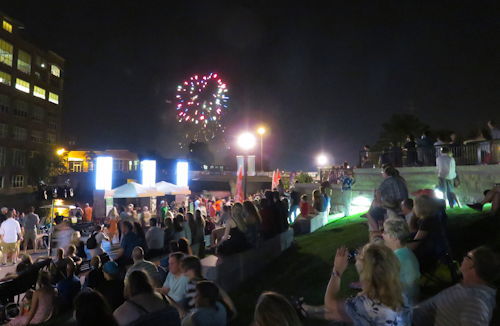 8. Free outdoor music festivals. Hardly Strictly Bluegrass is, as San Franciscans say, hella fun. So is Sioux Falls' annual end-of-summer Downtown Riverfest, where multiple stages featuring diverse acts thrill thousands -- as do fireworks, food trucks, family activities, community-oriented booths, canoe rides on the Big Sioux River, and cold Coke and Bud flowing freely.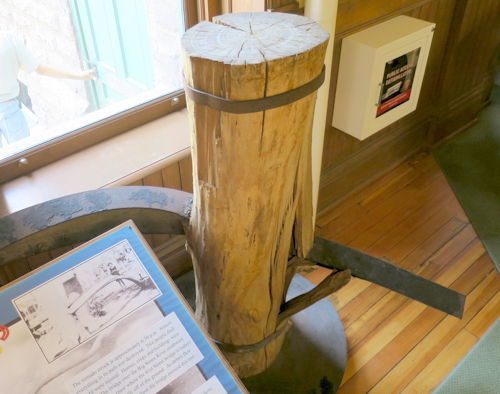 9. Natural disasters. San Francisco has earthquakes. Sioux Falls has tornadoes. The clocktower-tastic Old Courthouse Museum, constructed largely of the lustrous local pink quartzite that makes Sioux Falls sparkle rosily under sun and snow, houses a tree-trunk impaled by a hefty steel bridge girder hurled like a javelin by a 1932 twister. Is nature awe-inspiring or what?
10. Replicas of famous Michelangelo statues. San Francisco's Saints Peter and Paul Church houses a somber white replica of Michelangelo's Pietá. Beaming proudly over a small park near downtown Sioux Falls is a full-sized reproduction of Michelangelo's David -- one of only two castings ever made. When it was given to the city by a local automobile magnate in 1971, controversy simmered; some feared that this prominently displayed nude figure would shatter local morals. As yet, this appears not to have occurred.
To this list of cool commonalities, you can add local breweries, wineries, world-class performance venues, art museums, science centers, hipsters (wait -- does everyone love those?) and vegan buffets.
But what don't the two cities share in common? Which wondrous glories can you enjoy in the Midwestern SF that its coastal counterpart lacks? Ahh ... thought you'd never ask.
1. Jobs. Sioux Falls' unemployment rate is an astounding, hope-reviving 2.9 percent, according to the US Department of Labor. "Help Wanted" signs and ads are everywhere. Twentysomethings need not live in their parents' basements -- unless they want to.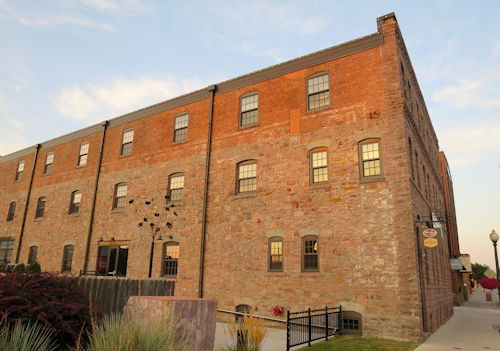 2. Affordable housing. When Sioux Fallsians tell you they've recently bought big-backyarded four-bedroomed homes for well under $160,000, they're telling the truth.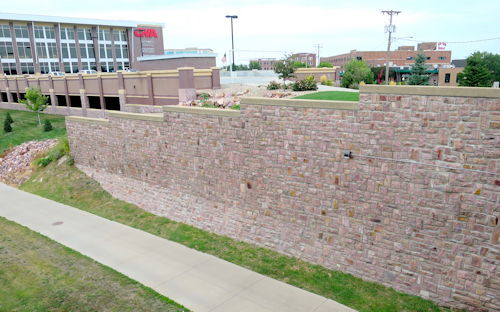 3. Spotless sidewalks, gutters, walls and streets. Litter, graffiti and all the other effluent that spoils the streets of San Francisco? You won't see it in spic-and-span Sioux Falls.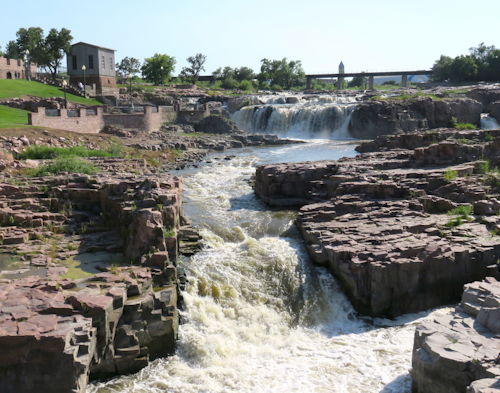 4. Waterfalls. Cascades rush like white silk through shimmering pink quartzite in Sioux Falls' serene, sprawling, walkable, bikeable Falls Park.
Want to be a really trend-setting traveler? Then don't follow the crowd. Check out the other SF.
All photographs are by Kristan Lawson, used with permission.