Pistachios may improve erectile function. They're the nuts for the nuts. The nut nuts.
In a recent study, which was published in the International Journal of Impotence Research and employed such no-nonsense identifiers as International Index of Erectile Function (IIEF) scores and penile color Doppler ultrasound (PCDU) parameters, 17 men with erectile dysfunction were gauged both before and after they spent three weeks eating 100 grams of pistachios daily. And hallelujah.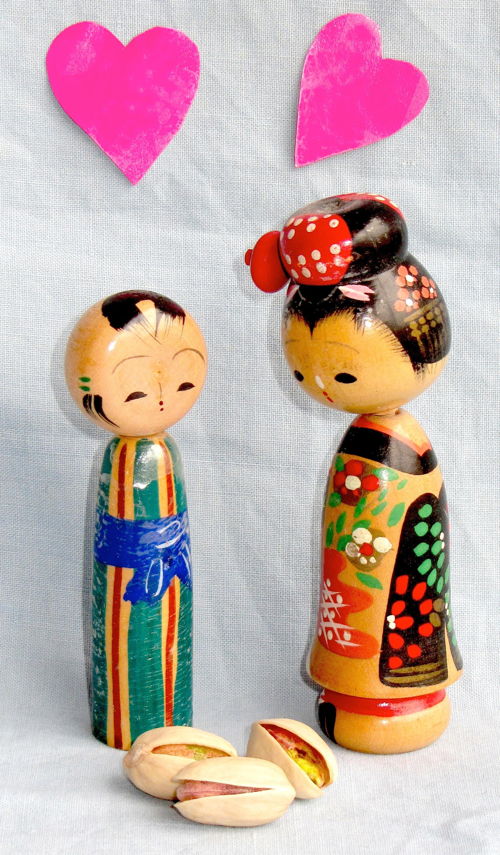 Of the 113 million viewers who watched this year's Super Bowl, how many saw the ad in which PSY hawked pistachios, Gangnam Style -- "Crack! Crack! Crack! Crack!" -- and thought: Oh yeah -- pistachios. I almost forgot those things existed -- outside of an ice-cream flavor that I never order.
Yet pistachios can provide a strong antioxidant boost. Pistachios might reduce our lung-cancer risk. And despite their richness, pistachios can play an effective role in weight-loss programs.
So why are pistachios the semi-forgotten nut? Ask any random group of Americans to list five types of nut. Pistachios probably won't make the list. Peanuts will, and peanuts aren't even nuts. They're beans. Almonds would probably top that list. Almonds get all the attention.
That's largely because the almond industry has millions more dollars behind it than the pistachio industry, Rebecca Hall of the American Pistachio Growers told me. Although pistachios were California's fourth largest agricultural export last year -- with over 550 million pounds harvested and 65 percent of that harvest destined for overseas export -- "it's still a very young industry." Mostly on family-owned farms, "we have 250,000 acres planted, but over half those acres aren't bearing yet." Production is going to double in the next five years, Hall said.
I'm already starting to see them everywhere. As a custard. As a pesto. As a pastry cream. As a soup base. As pop"corn." As puffs. In guacamole. As a bar snack. As a crust around fish and meat (see recipe below). Pistachios basked alongside Savoy cabbage, green olives and Mahón cheese in my triple-green Ensalada de Col at trendy Duende Restaurant in Oakland, CA: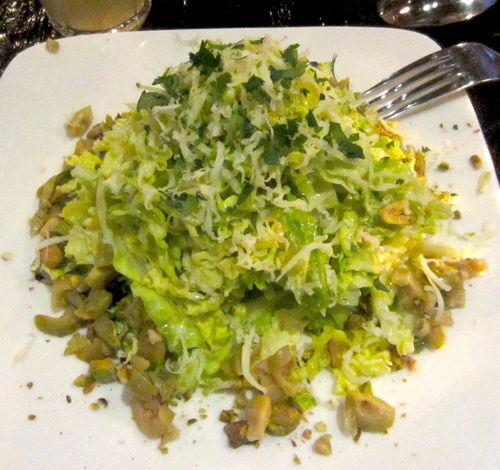 Crunchy rosemary-tossed roasted pistachios (ideally paired with Cabernet Sauvignon) and buttery-sweet toasted sesame-and-pistachio dukkah -- the traditional Egyptian spice blend -- are new products from Gary & Kit's Napa Valley, the latest project of Clif Bar creators Gary Erickson and Kit Crawford, who now helm cycling-themed Velo Vino at Clif Family Winery -- a tasting room that pours CFW wines -- in California's Wine Country. Pistachios are the official snack of the gold-medalist U.S. Women's Water Polo Team. Will pistachios be America's Next Big Nut?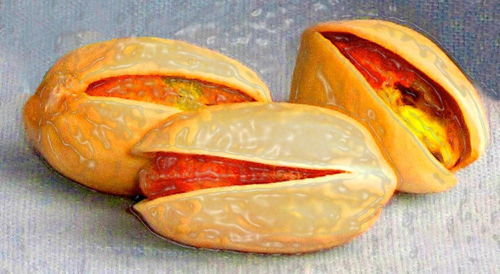 They've already been the Big Nut for millennia in the Middle East, whose hot climate favors them. When Sara Tidhar suddenly became a single parent seeking a steady source of income six years ago, she started making and selling roasted nuts based on her grandmother's recipes, which she had loved while growing up in Israel. Tidhar's Santé Nuts include candied pistachios that pair dazzlingly with fruit, yogurt and frothy dark porter.
"I like working with pistachios because of their distinctive flavor, texture and color. They taste rich and nutty, whether you eat them alone or in combination with other ingredients," Tidhar told me. "Because of their creamy texture and the fact that they are equally delicious with sweet or salty foods, I love them as an ice cream topping and in salads and rice dishes.
"On Friday afternoons when I was growing up, my family would get together and serve roasted nuts. The first thing I looked for were the roasted pistachios. They are considered a delicacy in Israel. ... Although the kernels are often eaten whole either fresh or roasted and salted, another common use for pistachios in Israel is in baked goods -- mainly baklava. A real baklava is filled with this little green marvel."
Other traditional uses include pistachio butter and halvah.
 
"The Hanging Gardens of Babylon were said to have contained pistachio trees," which were first cultivated in Iran in about 700 BCE and can live for a century, "and the pistachio is one of three nuts mentioned in the Bible," Tidhar said.
Yes, by God: "Then their father Israel said to them, 'If that's the way it has to be, then take the man a gift. Put some of the best products of the land in your bags. Take a little balm, a little honey, gum, myrrh, pistachio nuts, and almonds,'" reads Genesis 43:11.
Amen to that.
Omar Allievi's Pistachio-Crusted Tuna Steak
Serves 4-6
Ingredients: 
7 ounces tuna steak, cut thick if possible
1 egg white
1 cup semolina mixed with all-purpose flour
1 ½ cup pistachio granules
1 green apple
3 bushes endives, small
2 ½ T soy sauce
2 ½ T honey
 
Whip egg white until foamy. Dip tuna steak first in flour and semolina mixture, then in egg white and finally in pistachio granules. Press well and pan-sear until pistachio crust is golden. Remove from pan and set aside to cool. Julienne cut endive and sauté with diced green apple. Douse with soy sauce and honey diluted with a drop of hot water; evaporate off liquid and remove from heat. Arrange a bed of endive and apple in serving plate. Top with sliced tuna steak.
Photographs by Kristan Lawson, used with permission.
EDITOR'S NOTE: This post has been updated since its original publication.