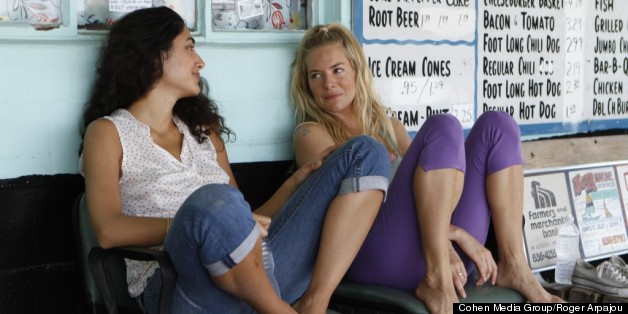 The upbeat Just Like a Woman, opening Friday, seems to have little in common with The Attack , Ziad Doueiri's recently released and acclaimed drama set in the aftermath of a suicide bombing in Israel. Rachid Bouchareb's "road movie" traces the growing friendship between Marilyn (Sienna Miller), a streetwise Chicago woman, and Mona (Golshifteh Farahani), a vulnerable immigrant from the Middle East.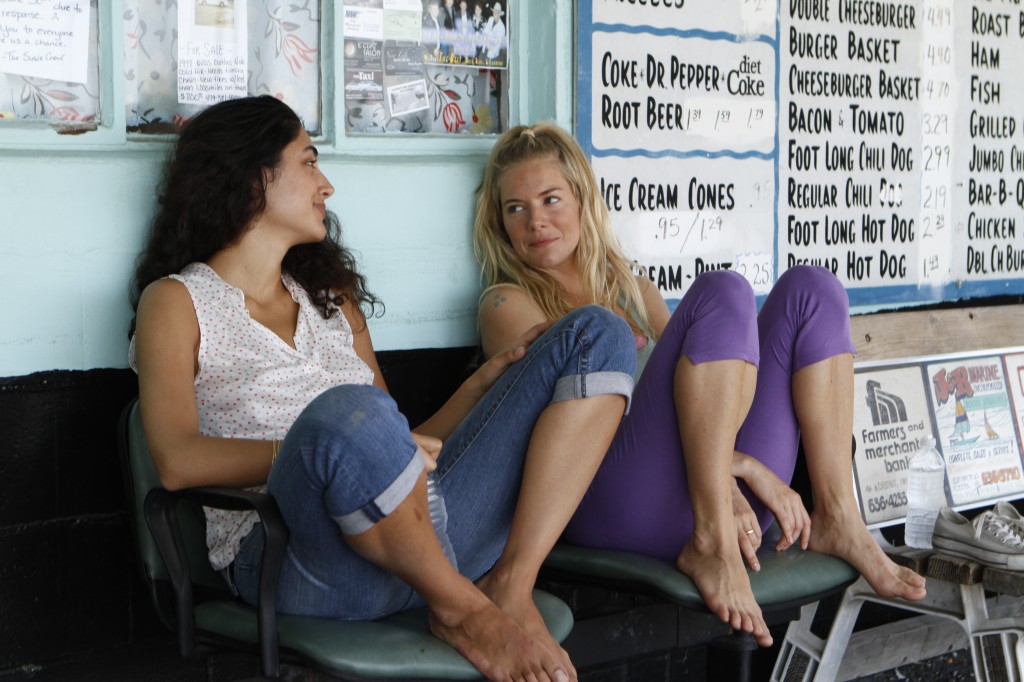 Photo Credit: Cohen Media Group/Roger Arpajou
But they are connected by Joëlle Touma, who co-wrote the screenplay of both films, which share an exploration -- and perhaps redefinition -- of Arab women. While The Attack and Just Like a Woman are directed by men, they seem to respect the complexity of female identity in the Arab world.
Siham (Reymond Amsalem) remains enigmatic in The Attack , as we perceive her only through the men who are investigating a suicide bombing. On the other hand, Mona of Just Like a Woman finds a new identity once she leaves the traditions of her homeland, evolving from a male-defined character to a comparatively autonomous woman.
The female belly is the focus of the opening close-up of the English-language Just Like a Woman: it belongs to the (allegedly) infertile Mona, whose hostile mother-in-law has brought her to a healer. Neighbor Marilyn takes belly-dancing classes, and hopes to audition for a Santa Fe company. As each flees a kind of domestic emotional violence, they wind up hitting the road together.
Sienna Miller introduced a special Manhattan screening last month, expressing appreciation for Bouchareb, the director of such male stories as the Oscar-nominated Days of Glory (a powerful World War Two drama that dramatizes the frustrations of North African men who volunteered to fight for France even as they experienced prejudice within the army): "Just Like a Woman was his first attempt at something feminine and light-hearted, a road trip," Miller said. "As a result, the film has an authentic feeling. It's about friendship, with two female leads, which is rare."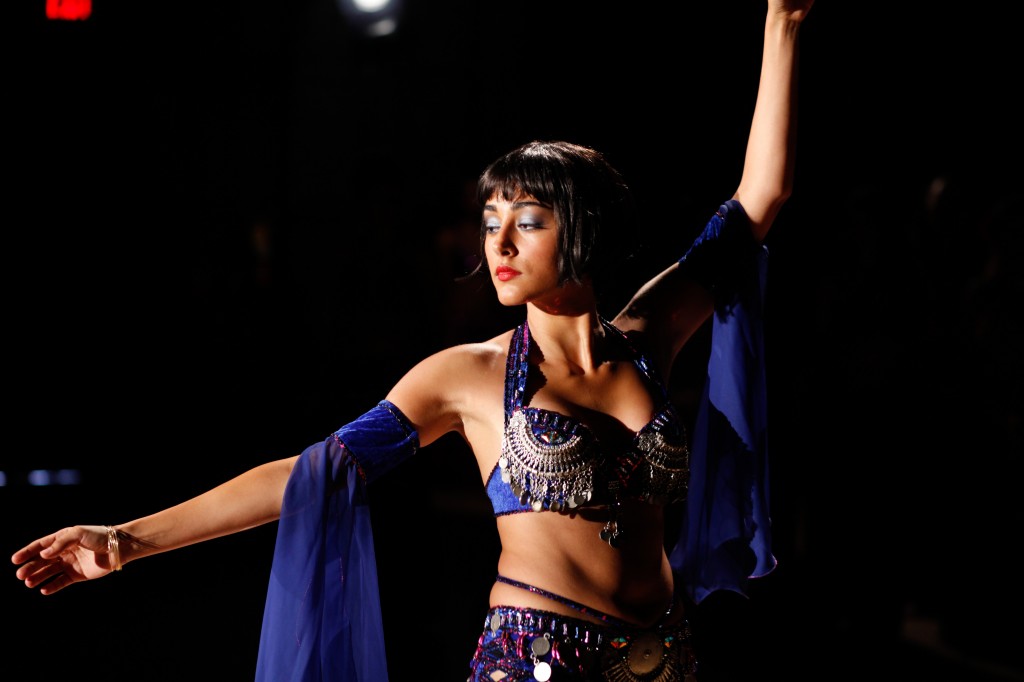 Photo Credit: Cohen Media Group/Roger Arpajou
Touma remarked via email from Paris that she enjoyed the "lightness" of scripting a story about "liberation: I was writing it in Lebanon. Rachid was first in Paris, then in the US, and we would exchange ideas on Skype."
Despite the film's often jaunty tone, prejudice is rampant. A family who is camping near our heroines proves just as bigoted as the Chicago residents who write graffiti on the grocery store of Mona and her husband Mourad at the film's beginning: Mona is called a "Sand Nigger," and when Marilyn defends her, she is viciously beaten by the woman's husband and son.
Ethnic tension is more central to The Attack (whose director is married to Touma). Its focus is Amin (Ali Suliman), a sympathetic, successful Arab surgeon. A Tel Aviv suicide bombing coincides with his acceptance of a prestigious Israeli prize (given to an Arab for the first time). At first, he works at the hospital alongside Jewish doctors to save lives. Then he learns that his wife is dead. When he is told that her corpse bears the marks of a suicide bomber, neither he nor the audience believes it.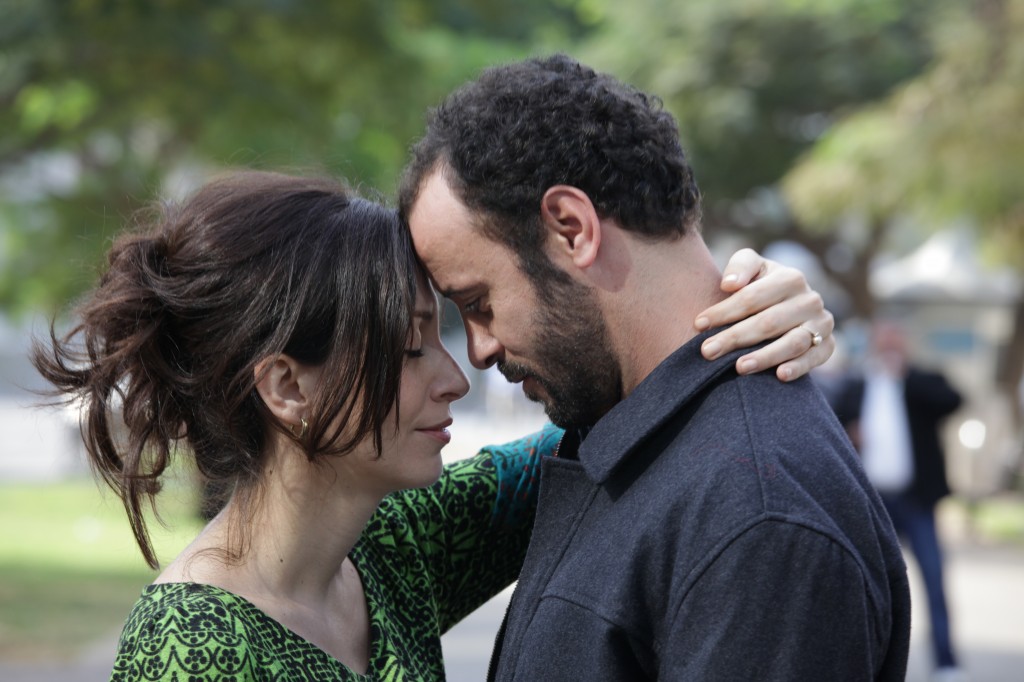 Photo Credit: Cohen Media Group
Touma explained that Siham's "mystery is more linked to a suicide bombing than to the fact that she is a woman. She comes from a relatively wealthy background, she dresses in a western way, she isn't religious, she is free, nobody thought she could be linked to a secret organization and plan a suicide bombing.
"After her death, her husband realizes that there was a lot he didn't know about her, even after 15 years of marriage. So the film questions how much we know about the people we live with, men or women. Perhaps women, even in the West, are more secretive than men; perhaps a man finds it normal to not question the inner world of the woman he shares his life with. Amin's focus was his career, and providing material comfort to his wife. They were in love, so to him there was no reason to look further."

A more heartening shift towards empowerment for Arab women can be found in Wadjda, opening in New York September 13th. The heroine is a smart, feisty 11-year old girl who yearns for a bicycle, although women are not allowed to drive or ride bikes in this restrictive Islamist state. The director is Haifaa Al-Mansour, the first female Saudi Arabian filmmaker (who could not be seen directing male actors).
"I have seen Wadjda and I liked it a lot," Touma elaborated. "I think Haifaa Al Mansour manages, with a very simple and yet multi-layered story, and without ever being vindictive or try to give lessons, to convey the situation of Saudi women. Wadjda is very moving and provides a ray of hope in the generally gloomy reality of Saudi women."
Touma is now working with on Affaires Etrangères: Bouchareb is one of the producers, Doueiri is the director, and she shares screenwriting credit with him and Ghassan Salhab. She said that "Man in the Middle" is the English title of the project that "Ziad started a long time ago, about a diplomat who left politics and now sells old cars that he finds in junkyards in Beirut and Syria.
"It's 1991, Desert Storm, the first Gulf War has just ended, and the American administration thinks it's time to push Arabs and Israelis to negotiate for peace. They will hire this junkyard dealer/former diplomat, who is very connected in the Middle East, to initiate the first contacts with the main political players of that period." He will be played by a man whose own political definition has recently become quite ambiguous, Gerard Depardieu.
Annette Insdorf, Director of Undergraduate Film Studies at Columbia University, is the author of PHILIP KAUFMAN.