Every country has immigrants. Israel, however, is one of the only countries that have absorption centers to provide their immigrants with a soft landing and introduction to the country. I had the opportunity to visit one such center, the Mevasseret Zion Absorption Center, and see firsthand the wonderful work being done to ease the transition for Ethiopian immigrants.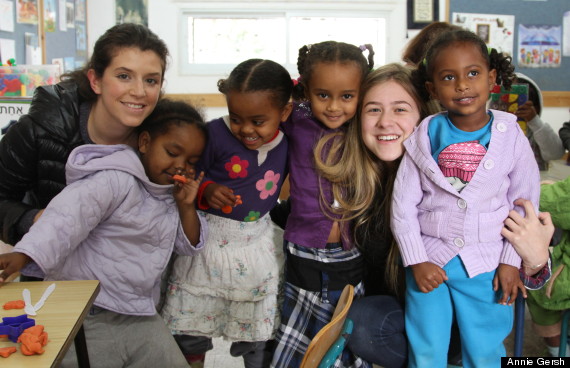 Ethiopia is an African country with a Jewish population in the thousands. Ethiopian Jews always dreamed of visiting their holy land of Israel, particularly Jerusalem. Starting in the 1980s, their dreams have become realities as waves of immigrants have made the journey to Israel. Absorption centers like the one I visited help them get acclimated. Moving to a foreign culture, language and country can be extremely disorienting but absorption centers ease the immigration process. Stays in absorption centers can vary from six months to one year or can be longer depending on the individual's situation.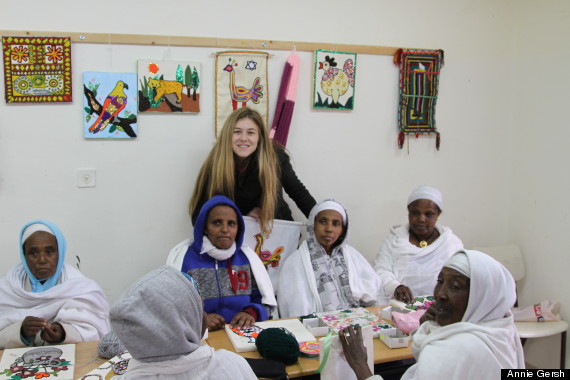 The group of Ethiopian Jews that moved to Israel previously lived in straw huts and didn't have a lot of exposure to electricity and running water so the move to Israel was a leap. Families are able to learn how to read, speak and write Hebrew. They can also receive vocational training and learn about Israeli customs. Young children attend an all Ethiopian Hebrew preschool and then some go onto Israeli schools so they can mix with children from other backgrounds. Elderly Ethiopians face different issues than the younger members of their family. They often have a tougher time learning the new language, and it can be more difficult for them to adapt to new environments, so the absorption center focuses on making the transition for the elderly an easy and stress free one. During my visit, I had the chance to visit an arts program for elder adults where they were learning to embroider and make beautiful artwork.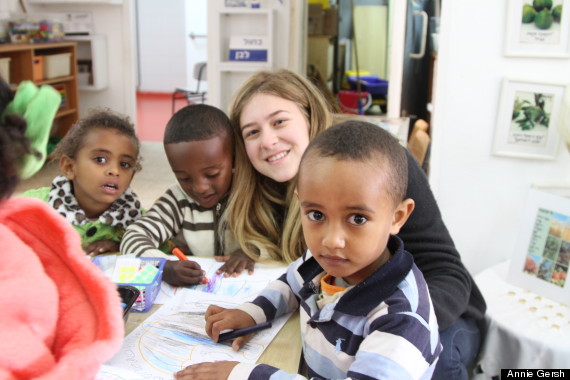 Many Ethiopian children come to Israel when they are extremely young and have no recollection of their past life in Ethiopia. The absorption center built a few structures that closely resemble typical Ethiopian huts so that the children can always have a memory of their homeland. While the absorption centers play an integral role in helping families get accustomed to Israeli culture, they do not want families to forget Ethiopia.
It was gratifying to travel the country and see some of the success stories that have resulted from the absorption centers -- the Ethiopian young adults who have blended into successful members of society and the many who are serving in the Israeli military. While issues of immigrations are a hot topic in the U.S., it was refreshing to visit a country that offers special centers to help immigrants resettle and adapt.