Disturbing. Beautiful. Compelling. Provocative. I wanted it to be over -- and I didn't want it to end.
That's my succinct review of L Word Mississippi: Hate the Sin, Showtime's documentary that explores the lives of gay women in the Deep South.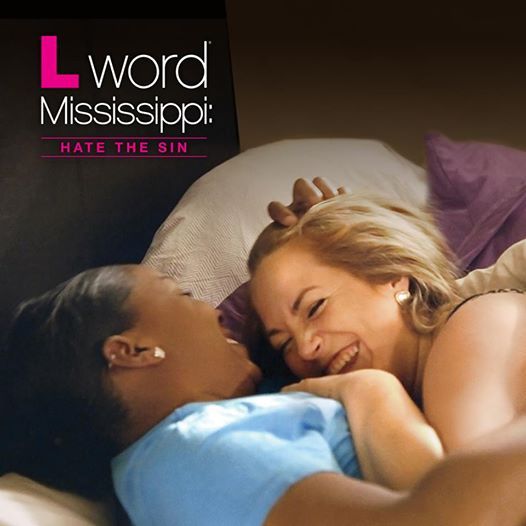 I watched it with Michelle, the woman I love, in our home of nearly a year in North Carolina -- a state that voted in 2012 for a constitutional amendment defining marriage as being between one man and one woman.
Likely our state's ban on same-sex marriage will go the way of Virginia, where late last month a federal appeals court (the same one that has jurisdiction over North Carolina) struck down Virginia's ban on same-sex marriage.
While I haven't seen North Carolina Attorney General Roy Cooper waving a rainbow flag after the Virginia ruling, he did hoist a white one. Cooper said he would no longer defend North Carolina's ban. His reason: The 4th Circuit was clear in its ruling. "There are really no arguments left to be made," said Cooper, who also happens to be a Sunday school teacher and elder and deacon in his church.
And Cooper's right: There aren't any arguments left. People should be allowed to marry the people they love. Period.
One night while watching TV, Michelle pressed pause on the remote. This woman, who rarely struggles with words, was struggling with words. Finally she found them: "Will you marry me?" I -- the person twice married to men who vowed to never, ever, ever get married again -- said, "yes."
That was months ago and we aren't a single step closer to getting married. Why? Because we're hung up on the "where."
We're not looking to have an elaborate wedding. Likely we'll show up, just the two of us, at a courthouse and get married in front of a justice of the peace. But up until this point, for us to do even this very stripped-down version of marriage required driving some 300 miles to Washington, DC. Yes, soon we'll be able to scoot across the border to Virginia to get hitched, but the truth is, neither of these options are very appealing. While Virginia is a beautiful state, and Washington, DC, is our nation's capital, neither place means anything to either of us, personally.
Imagine, my dear heterosexual friends, if this were you. I'm just going to guess you'd be a bit irritated.
But God hates my girlfriend and me because we love each other, right? Oh wait, God doesn't hate me -- the sinner -- God hates my sin. If that's true (and I don't believe it is) then don't allow me to get married in your church. But don't restrict me from having the same legal rights that you do.
After watching Showtime's L Word Mississippi, I went to bed disturbed. The hate these women have endured -- from themselves and from others -- was heartbreaking. Michelle, who isn't a crier, cried. Having been openly gay for some 20 years, she's experienced some of what these women have experienced, though she experienced it some 600 miles north in her native New York City.
While I empathize with these women, I've never faced hate from people I love -- or strangers -- because of whom I love. That's because, for the majority of my 51 years, I've been in love with men.
Being on society's fringe is new to me. So is being in a state where Christianity is so prevalent that store clerks regularly wish me a "blessed" day instead of just a "nice" one.
For most of my life, I lived in my native Iowa, the fourth state in the U.S. to recognize same-sex marriage, which it's done since 2009. And while I was raised Catholic, Unity has been my spiritual home for the past 16 years because Unity's philosophy aligns with my own: God is love. No "if," or "but" comes after that.
I'm clear that my God doesn't hate me because I love a woman.
I bet yours doesn't either.
This blog was originally posted at anniescholl.com.