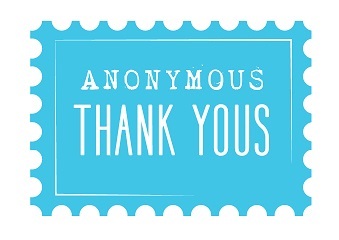 I was walking home a little while ago on the Upper West Side around midnight when I caught my shoe on a sidewalk crack just as I tried to dart across a street before the traffic light changed. I stumbled and skidded on all fours across the street in front of a taxi and a horse carriage. I had cuts and scrapes all over my hands and knees. I looked everywhere for a bathroom to clean myself up, but everything near Columbus Circle was closed except for the Mandarin Oriental.
I sheepishly slipped past the limos and people dressed for a night on the town and asked a bellman if there was a bathroom I could use in the lobby to clean up my cuts. I already felt sheepish and clumsy in my wounded state, which was exacerbated when a group of people mocked me in the elevator, assuming I didn't understand the language they were speaking.
After cleaning up, I tried to just dart out, but the bellman saw me and proudly presented a small pile of bandages he'd pulled together from several places and helped me bandage by hands. I expressed my thanks and again tried to leave, but he then proudly presented me with a large styrofoam clamshell full of chocolate covered apple wedges, saying simply, "this is the last thing we give our guests at the restaurant upstairs -- and it will make you feel way better than any of those bandages." he couldn't have been more right. Thank You.
Ann -- New York, New York
A former roommate of mine found out he had a disease that if untreated would be fatal. He had very limited funds. He was on a visa and would soon have to go back to his country where getting treatment was unlikely. The doctor did not send my friend away. He did not charge him a penny for his services or the drug used to treat him.
The pharmacist stated that the drugs were the kind of drugs he locked up because they were so expensive. He never told us how much they cost or who paid for them. My friend is alive and thriving because of one doctor who ensured that he would not be sent back home to die.
Mike -- Washington DC
A few weeks ago early in morning I found myself in an Atlanta eatery trying to get breakfast for my children. They found frolicking from one seat to the next more exciting than standing in line with their mom. I kept bobbing in and out of the line to make sure they weren't running off.
A gentleman stepped out of the line and said, "maam, order your food, I'll watch out for the kids. We gotta take care of the children, they're precious." Thank you to that kind man who helped a harried mom and thank you to the workers at the restaurant who saw his good deed and gave him his order for free!
Leslie -- Atlanta, GA
Share your story at anonymousthankyous.com
Visit our Facebook page: https://www.facebook.com/pages/Anonymous-Thank-Yous/170096619779167