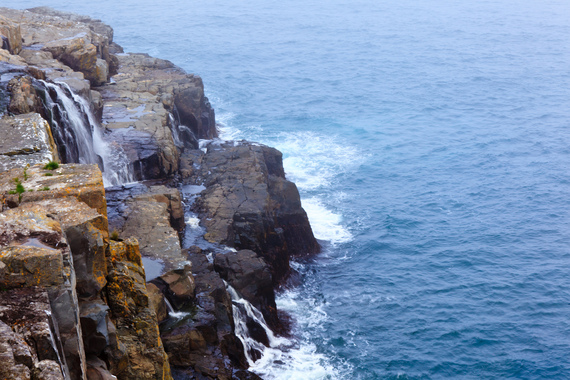 We all have moments when we feel like our lives are spinning out of control. Lord knows, I've had mine. There were times when I felt like I didn't matter anymore -- like I was made of paper and the slightest wind could knock me over and blow me away. At times like that, we feel like there are no words that can make us feel better. After all, words are just words, and how can a word change anything?
Well, I have learned that not all words are just words. Sometimes, words are gifts. And the greatest gifts of all are the peaceful words of God.
In the Bible, God has left us with thousands of stories and lessons and ideas that carry enormous healing power. In the Old and New Testaments combined, there are almost 800,000 words. So the Bible gives us a beautiful abundance of words that can and have changed millions of lives. And we don't have to read every single word of the Bible to feel its power. Sometimes, just a handful of words will do.
We live in a busy, crazy, noisy world, and most days finding some peace seems all but impossible. But it's very possible, and very easy -- just read God's soothing words of peace. When the seas are raging all around you, reach for the anchor that is faith in God's words. Allow God to take the turmoil of your life and turn it into preparation for a purpose. Let the Bible turn today's ups and downs into tomorrow's peace.
It is important that we bring the words of God into our lives, because if we don't, we may only hear the words of the enemy. We may only hear those voices that tell us we are weak and worthless. The voices that tell us we are no one. Listen, instead, to the voice of God, telling you that you are someone. Absorb the peaceful words of God, reminding you that the pain you feel is preparing you for your ultimate purpose in life.
That is what I did when my life was at it's lowest -- and it's what I did when I was in that school office in Atlanta face to face with an armed intruder. I didn't listen to the voices of the enemy telling me I was insignificant. Instead, I summoned the voice of God, as He delivered it in the Bible. "Be strong and courageous," it says in Joshua 1:9. "Do not be frightened or dismayed, for the Lord your God is with you wherever you go."
So when you feel like your life is spinning out of control, dip into your bible and search for your favorite, most comforting verse. God's words will remind you that He loves you always, and that He is with you always. Through His words, God continues to smile and shine upon us, and by reading His words we allow Him to carry us through the sands of our trials and tribulations. When we read His words, we are saying, "Hold us tight, God, and help us to know that we are not alone."
The peaceful words of God are a gift we never stop receiving!