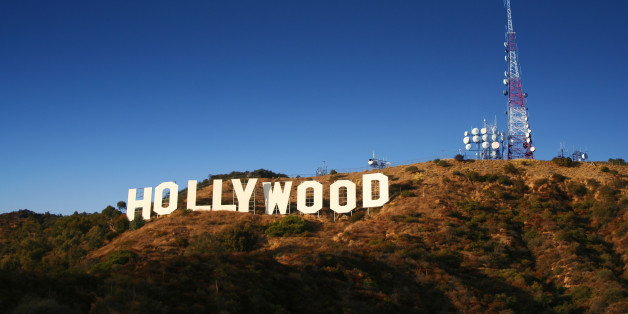 Tina Fey and Amy Poehler just may have given television its biggest feminist evening ever on Sunday.
Saying that audiences were waiting with baited breath to watch the formidable-female duo return to hosting the Golden Globe Awards would be an understatement, and while the power couple did not disappoint with their comedic genius, they also ushered in an evening of groundbreaking TV that feminists could have only dreamed of.
Together Poehler and Fey took on the Bill Cosby sexual assault allegations, industry double-standards, and even exposed the sexist irony of George Clooney being awarded a Lifetime Achievement Award, pointing out that if anyone is worthy of such a prize, it would be Mrs. Amal Clooney.
The Atlantic's Megan Garber commends the show's strong female lead, and applauds women for leaning in:
From its honoring of culturally progressive shows like Transparent and Jane the Virgin to its scripted jokes and banter, the show was uncommonly unified in its political message. And that message was: feminism. As a theme, this was presented with the aggression of nonchalance -- feminism (FEMINISM) not as something to be debated or discussed or think-pieced, but as something that's as present and unmistakable as the disco-ball gowns that swathed so many of the women on last night's red carpet.
Despite a study last year finding that films that pass the Bechdel Test, which rates movies' gender biases based on select criteria, make more money than ones that do not, Hollywood remains very much a man's world.
The Hollywood Reporter finds that regardless of the number of powerful women in film and television, we still lag "stubbornly" behind men in the entertainment industry from guild membership to pay for acting and writing.
Actress and entrepreneur Eva Longoria agrees, recognizing how women are too often type-cast:
People tend to put women in boxes: She's sexy, she's ambitious, she's smart, she's a mom...but women are complex, and we are always underestimated. There is definitely under-representation of women in film and television and I think a large part of that is they're not behind the camera: there are not enough writers and directors and producers that are female.
Executive director of the Center for the Study of Women in Television and Film at San Diego State University, Martha Lauzen echoes Longoria's sentiment, and says things for women are "not even close" to being a level playing field.
According to her own research, women hold just 16  percent of powerful behind-the-scenes jobs such as writing, directing, and editing, down a point from a peak in 1998, over a decade ago.
Against this backdrop, Sunday night's show shines as an even bigger moment for women. To deliver such pro-female, feminist-centric comedy gold at one of notoriously sexist Hollywood's biggest nights is no small feat. And after Fey and Poehler set the evening's feminist tone, the women of Hollywood ran with it.
Amy Adams gave a hat tip to the importance of strong female role models for girls during her acceptance speech, Maggie Gyllenhaal stipulated how women deserve complex roles, and living legends Jane Fonda and Lily Tomlin sarcastically patted men on the back for getting "finally" the recognition they deserve, something obviously that women are still fighting very hard for.
The 72nd Golden Globes was a huge victory for feminists because one of Hollywood's biggest nights became dominated by women and their stories. If the messages female audiences sent the industry with the success of Frozen, Hunger Games, Divergence, Scandal and more were not enough, 2015′s Golden Globes just set the scene for a new era in Tinseltown with a clear message that women can no longer be ignored.
We can only hope Hollywood is smart enough to finally listen to feminists.