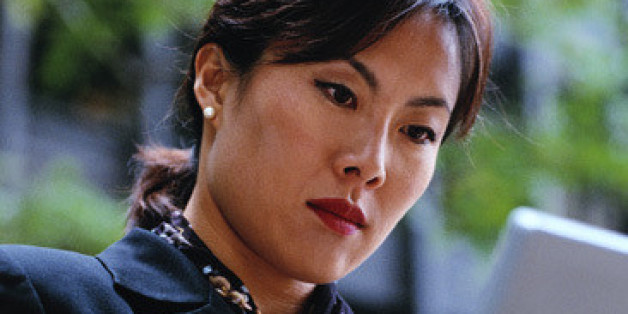 When I left the corporate 9-5 grind to follow my dreams of creating my own business, little did I know how much effort, time, money and emotions it would take to make it successful.
They say that entrepreneurs are a rare breed. We're not in the masses. We're the outsiders. The weirdos. While everyone else is playing it safe in their comfort zone, we're out there facing our fears and believing in something that hasn't happened yet, turning our visions into reality.
We go through our fair share of emotional ups and downs during the process. I had my days when I cried at my desk simply because I was too overwhelmed. I felt like just giving it all up and going back to 9-5 because it seemed like the most logical thing to do. But I didn't. All in the name of what if...
"What if I could make money? What if I could pay off the debt? What if I could do something that lights me up? What if I could really help my clients doing what I love? What if... I could actually become successful and live life on my terms?"
"What if everything goes wrong? What if I fail? What if it doesn't work out?"
"What if I could really achieve my goals? What if I could really stop being stuck where I am right now? What if I could really live a life that I desire one year from now?"
Building a business is three-fold; understanding the mechanics of a business, the psychology of a successful business owner and the psychology of the clients. Sure, there's a whole new area of setting up systems, structures and creating a business strategy for us to stand out in the market and make our competition irrelevant. There's also a mindset piece we need to master in order to make sure our head, heart and commitment are in sync.
Speaking from my personal experience of building a six-figure business and as someone who's a practical idealist, here are the things I believe we absolutely must do when starting a business.
1. Learn it, live it and share it If we can follow these three steps, we'll always be congruent with the message we're sending and the message we're sharing. However, sometimes our enthusiasm gets in the way. We go to seminars, we learn something new and before we actually live it ourselves, we go out and share it. Those are the times when our words speak so loud but our actions can't follow.
However, if we really practice what we preach, our actions and words are so in sync that we won't even have to speak, people will already be inspired by our actions.
2. Know your why. We are so conditioned to say what others want to hear and what we want to hear, not what we truly want to say. So when you ask yourself for the first time why you're creating your business, you get what I call the surface answer.
Ask yourself five times and really get deep with your core why.
3. Know your what. Have you ever got onto a cab and not have to tell the cab driver your destination? We're the captain of our ship and master of our destiny. If we don't know what we want to achieve from our business or where we want to go, it would be like driving in a desert without compass, enough water or fuel.
What do you want from your business? What does it mean for you to achieve it? How would it transform your life?
4. Know your when. When we are little, it's OK to say, 'when I grow up, I want to be a teacher.' However, as a grown up business owner, we can no longer say, 'When I get there, I want to be successful.' We need to set visionary and realistic goals in our business so that we can execute them daily to make it become a reality.
So, think about when you would like to achieve your business goals. Then, break it down into quarterly, monthly, weekly and daily objectives. That will keep you accountable and motivated.
5. Get supported. I was brought up to be strong-willed, independent and ambitious. I didn't believe in asking for help because it was a sign of weakness. I also know people who don't want to ask for help because they are afraid of rejection. Sometimes they throw a pebble into the sea, hoping people will hear. When nobody noticed, they give up, stop trying and start blaming.
That ego, pride or self-sabotage have seriously disrupted my life and business -- until I got myself a mentor. Having a mentor is extremely important because they can hold us accountable, give us direction, share their experience and give us psychological support.
So, where are you in your business right now? What will you do differently now to get different results? Your life and business are the reflection of how far you're willing to stretch yourself.
If you need clarity, guidance and direction, schedule a complimentary session to discuss the challenges you're struggling with in your business and how you can be supported to really achieve your goals.
Arabelle Yee is a leading Business Psychology & Strategy Coach working with start-up women entrepreneurs from all over the world. When she's not coaching, she's either meditating, writing, reading or out in the nature with her dog. For more information visit her website www.thecalmedge.com or connect with her on Facebook.