By Lindsey DeSimone for Architectural Digest.
As U.S. travel to Cuba kicks off, Airbnb has expanded its operations to the island with over 1,000 rental properties. Here are our favorite accommodations in the happening city of Havana.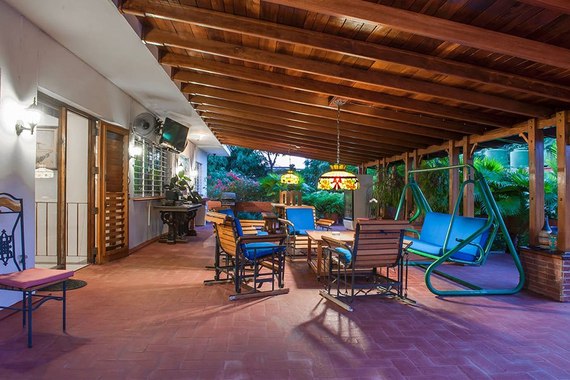 With a spacious terrace surrounded by lush vegetation and a roof deck overlooking the city, Casa Miramar is perfect for guests who want indoor-outdoor living. The four-bedroom home is within walking distance of the ocean, and household staff and a private chef are on-site daily. $270/night; airbnb.com.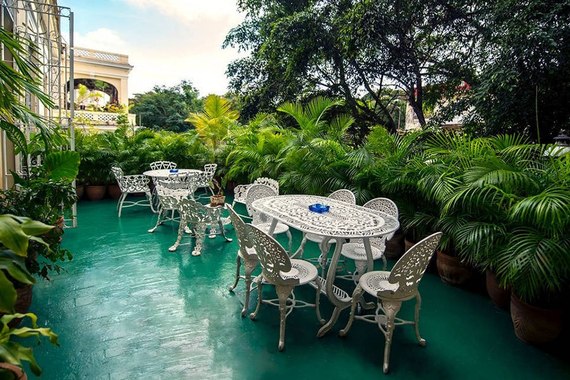 Mariby Residence is a luxurious and historic estate known for attracting an elite crowd, including French fashion icon Jean Paul Gaultier. A highlight is the home's terrace, where guests can enjoy a sunlit afternoon in the shelter of verdant planters. $415/night; airbnb.com.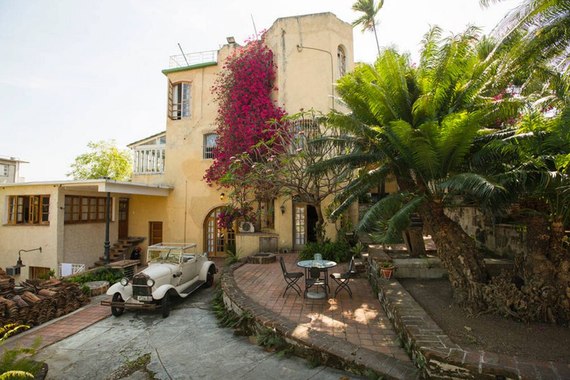 With vintage charm and airy interiors, this private apartment inside a bed and breakfast has a 1950s vibe. The property includes a gymnasium, swimming pool, massage center, and private jacuzzi. $150/night; airbnb.com.
See more: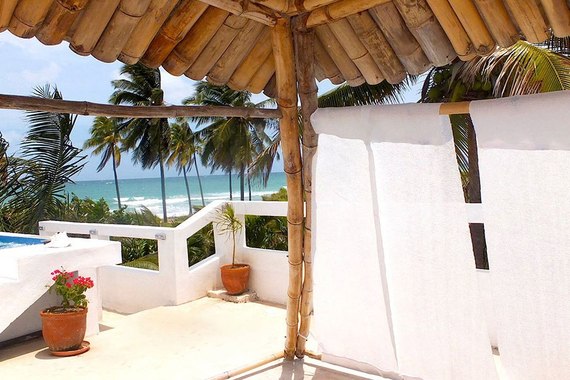 This tropical villa is a water lover's dream. Right on the beach, the two-bedroom property also has a pool and several cabanas. $250/night; airbnb.com.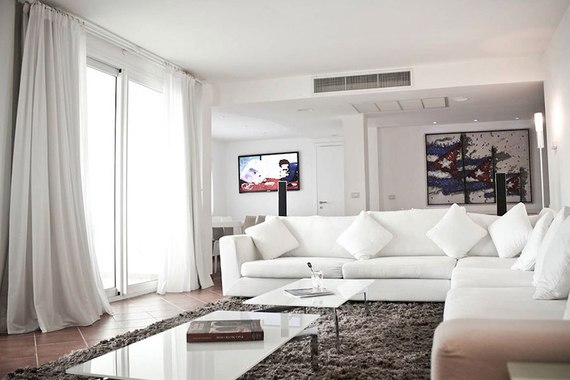 This sleek, 3,200-square-foot apartment has four bedrooms, four baths, and five terraces, plus stellar views of the ocean and Havana's famous waterfront boulevard, the Malecón. $750/night; airbnb.com.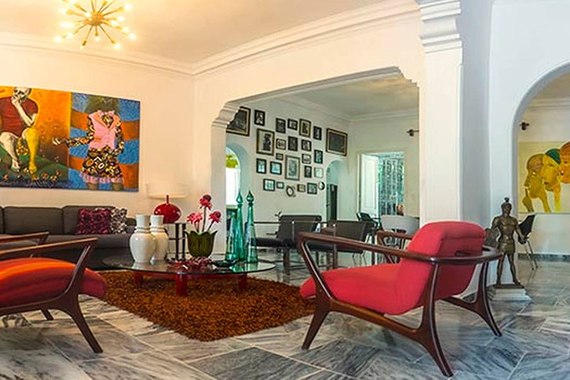 Cañaveral House, a Spanish-style hacienda, offers three bedrooms--each with a private bath--and ample living space both indoors and out. Built in 1949, the home was renovated in 2014 but retains its classic architectural elements. It's located in the city's Playa borough, just a short trip from Vedado and the historic area of Habana Vieja. $350/night; airbnb.com.

Click here for even more Airbnb properties in Cuba.
More from Architectural Digest: