Just over two years ago The Pollination Project started a daily giving practice, making daily $1000 grants to social change visionaries around the world. Since we began the practice, another 50 individuals and families have joined in, each giving $1 or more a day to support the grantees. Here are the extraordinary people we supported this week.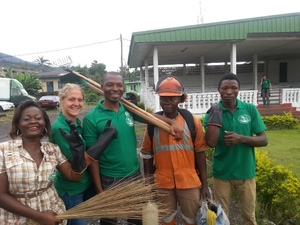 Sustainable Agriculture in Cameroon. Masango Sone is leading the charge against environmental devastation and poverty in the Mount Cameroon Forest Region of Cameroon. Masango is the director of Green Cameroon (an environmental NGO) and the UN Regional Centre of Expertise on Education for Sustainable Development. In his most recent initiative, the Bondongo Village Community Farm Project, Masango plans to educate unemployed youth in the use of sustainable agro-forestry techniques for the production of commercial crops. Additionally, Masango is providing seeds and equipment to approximately 50 youth who will be guided in the establishment and management of their own farms by skilled agro-forestry trainers.
Trees in Kenya. Joseph Gichoni is the founder of the Megabridge Foundation, a Kenya-based non-profit promoting the conservation of Kenya's incredible biodiversity. Joseph's newest conservation and restoration initiative addresses wide-scale deforestation by establishing 10-20 community-based indigenous tree nurseries in the Mt. Kenyan Forest Region. Each nursery will be run by local communities, with community members receiving training in conservation and environmental stewardship. Altogether, these nurseries will nurture over 40,000 seedlings of various endangered and threatened trees that will later be used to reforest areas which have been devastated by illegal logging.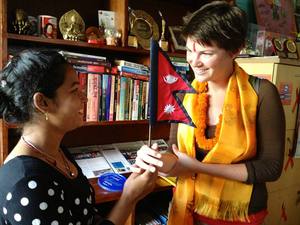 Empowering Young Women in Nepal. After her experiences providing public health education to sexually exploited women and children in Nepal, Meagan Cain created Girls Moving Mountains, a non-profit dedicated to providing education, empowerment, and social support to vulnerable young women in Kumari, Nepal. Over the course of the next few months Girls Moving Mountains will provide public health workshops on human anatomy, puberty, sex education, nutrition, and gender violence to fifteen young women in the community. After their training, these young women will continue to run various similar peer workshops at their school, as well as oversee the school's first community garden project.
Alternative Fuels in Uganda. For the past 20 years the Ugandan non-profit RUGADA (the Rural Gender and Development Association) has been promoting gender equity, community-based environmental conservation, and public health in Uganda's rural communities. In their current efforts to combat deforestation and poverty, RUGADA has put together a unique project promoting the use of alternative fuel sources. Headed by Mugabe Fred Donald RUGADA's initiative aims to address rapid deforestation, environmental devastation, and high rates of poverty in the village of Rukungiri by training women in the production, utilization, and marketing of biomass briquettes as a substitute for charcoal.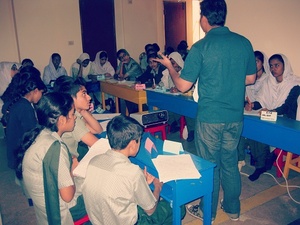 Career Counseling in Pakistan. Reda Jamil and Talha Jamil are the founders of the Emergent Youth Employment program, a non-profit career-counseling service targeting impoverished youth in the Punjab and Sindh provinces of Pakistan. Inspired by their own struggles to find lifelong career paths, Reda and Talha have dedicated themselves to helping underprivileged Pakistani youth between the ages of 13-25 with job skills training, volunteer and internship placement services, and career counseling.
Intersections of Human and Animal Rights in Long Beach, CA. Shannen Maas and Amy Love are a part of a collective of four women in Long Beach, California who saw the need for a platform to address the intersections of human and animal rights. Together,they are planning a free conference called the Collective Liberation Conference at California State University, Long Beach. Through the conference, they hope to provide their community with the opportunity to learn about the parallels between human and animal oppression, as well as to promote community members' involvement in inter-species justice movements.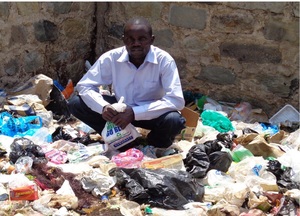 Alternative Waste Management Strategies in Kenya. Josephat Were is literally cleaning up impoverished communities in Langasi, Kenya through the Eldoret Youth Waste Management Project (EYWMP). Josephet and the EYWMP are currently organizing waste collection and recycling programs in Langasi's most impoverished communities, as well as training community organizations in the techniques of organic farming and waste reduction strategies. As part of their waste management efforts, EYWMP members are even reselling recyclable materials and using the proceeds to further their efforts to build cleaner more sanitary communities.
Want to be part of the joy of giving? Join our Daily Giving Community, or simply create your own giving practice. It will change your life!